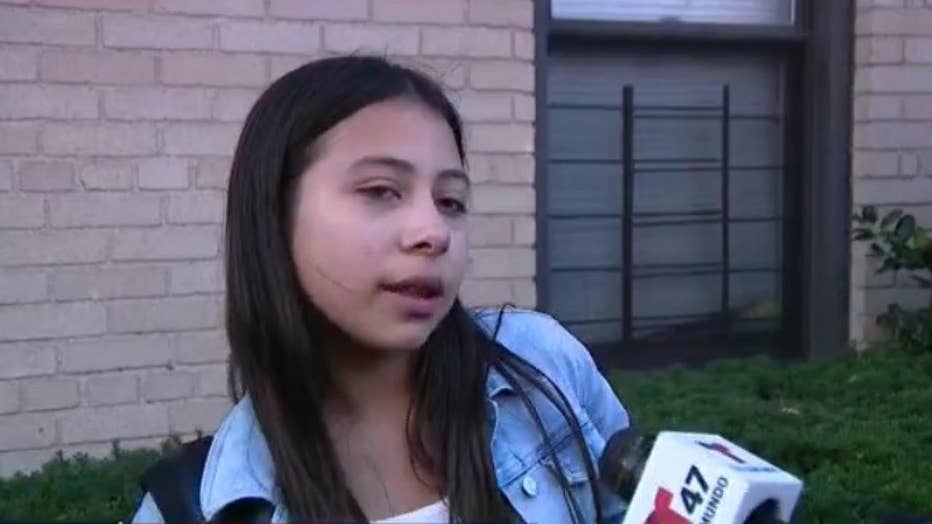 'Worst human beings alive' – 12-year-old girl dragged down NYC street by robbers on motor bike
Robbers on scooter drag girl down street Julie Valeria, 12, was walking home from school
NEW YORK – A shocking video released by the NYPD shows a 12-year-old girl walking home from school being grabbed and dragged down a street in Queens by robbers on a motorbike.
Police said the violent attack is part of a series of at least seven robberies in the borough.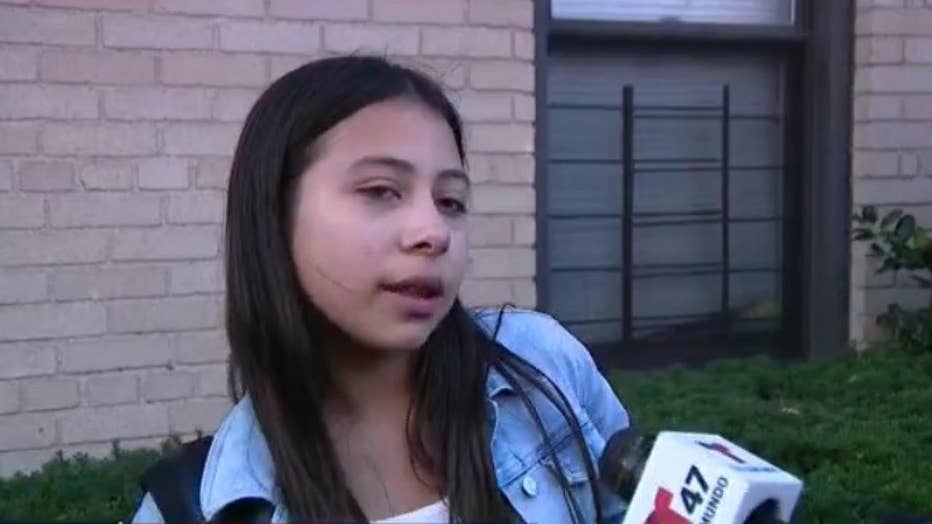 Julie Valeria was dragged down the street by motorbike riding robbers.
"They're just the worst human beings alive," Julie Valeria said. 
Valeria was walking home from school at about 4:30 p.m. on Oct. 24 on Layton Street in Elmhurst when the men suddenly attacked her.
"It happened fast — I didn't feel when I was getting dragged," Valeria said. "I only cared about the necklace. I didn't know what to do or how to react." 
The men rode the motorbike on the sidewalk, the video shows. One man grabbed Julie and dragged her until the bike fell over. Then they grabbed her necklace and took off.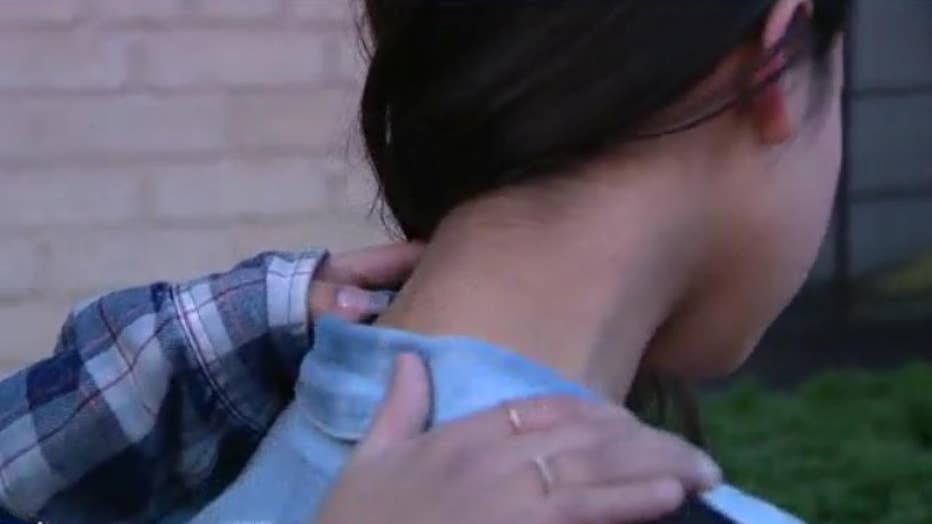 Julie Valeria has red marks on her neck after she was dragged down the street by motorbike riding robbers.
Valeria's mother showed reporters a long red mark on her daughter's neck from the men yanking off the necklace.
"It's scary now to go out on the streets for kids," Julie Valeria said. "Kids should be safe."
Police believe that five other incidents two days later are connected. One of them took place around 2:30 p.m. at the intersection of 34th Ave. and 103rd St. A 37-year-old woman was punched in the face as they tried to snatch her necklace. It broke and they didn't get away with it.
About 10 minutes later, a 43-woman was approached from behind by the males on a motorbike. They shoved her and snatched two necklaces.
Around 7 p.m., they drove up to a 52-year-old man on 75th St. and snacked his necklace.
In the final robbery of that day, a woman was robbed of her necklace just before 9 p.m. on 73rd St.
The next day a 70-year-old woman was on 73rd St. when the robbers rode up to her on the sidewalk and stole her necklace.
The latest connected incident took place on Nov. 7. A 48-year-old woman was walking in the area of Penrod St. and Otis Ave. at about 12:45 p.m. when she was approached from behind by the males on a motorbike. They snatched her necklace and rode off.
Some residents in Elmhurst said they are on edge and see an increase in crime in the neighborhood.
"You are scared," one resident said. "You don't know what's going to happen next."
Another resident said somebody put a knife to his friend's chest.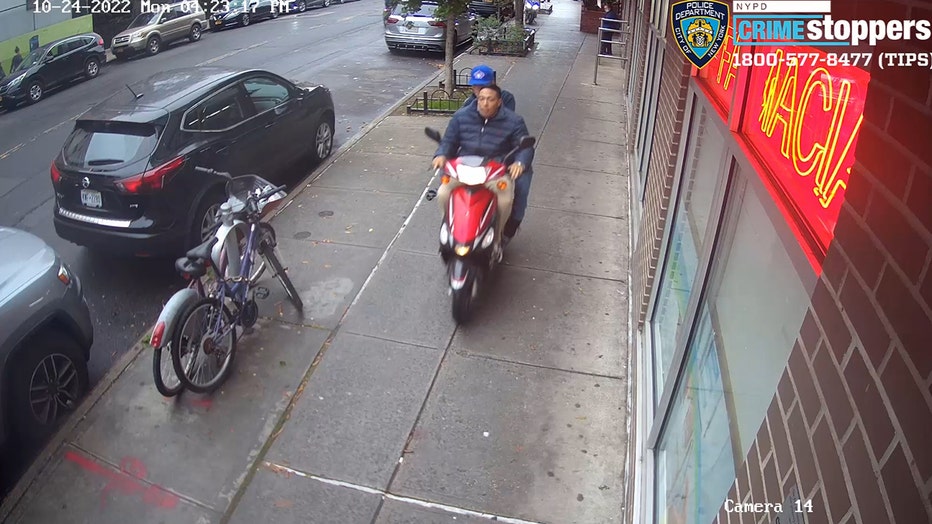 The NYPD released images of two males wanted for a series of violent street robberies in Queens.
The NYPD is asking for help in finding the two men who are snatching necklaces. You can contact Crime Stoppers at 800-577-8477 (English), 888-577-4782 (Español), CrimeStoppers.NYPDonline.org, or Twitter @NYPDTips.