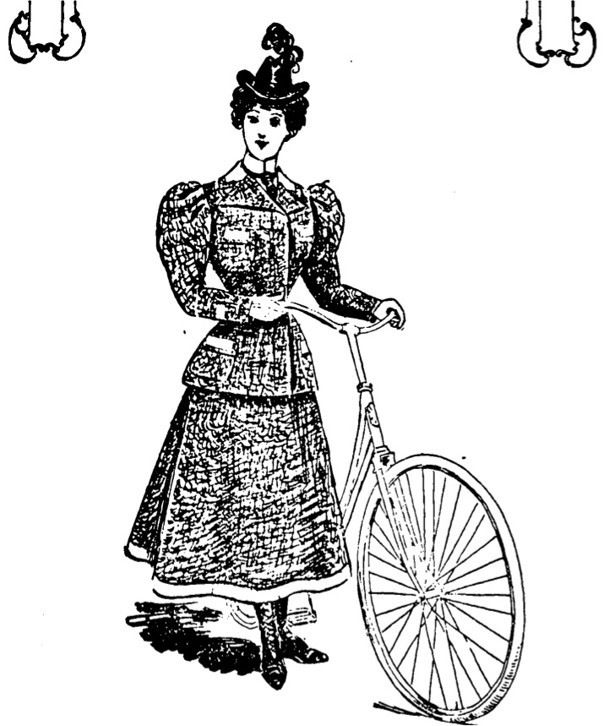 When Presidents' Day Was Bicycle Day
By 1898, when the national bicycle manufacturers' group cancelled its annual trade show, the New
By 1898, when the national bicycle manufacturers' group cancelled its annual trade show, the New York Tribune spotted an opportunity. It launched a push to bring Bicycle Day to the Big Apple. Bike stores could open their doors to the public on a day when most other establishments were closed. (And, not incidentally, the Tribune would offer merchants the chance to advertise their wares in its special sixteen-page supplement.)
"The argument may be advanced that Washington's Birthday, being a holiday, will not be the best date which could be selected," the Tribune observed. But, it continued, the date had its advantages. Customers were contemplating new purchases, and the latest models were on the shop floors. "Washington's Birthday, with its cessation of business usually unaccompanied by any extended ceremonies," it concluded, provided the perfect opportunity for a sales event.
Nor was the Tribune concerned about the commercialization of the holiday. "Some riders are wondering what the immortal Father of his Country would say could he review the parade as part of his birthday celebration," the Tribune allowed, "but it is safe to assume that he would be sure to declare, with all lovers of truth, that it was an inspiring and beautiful sight." Others agreed. One Pennsylvania newspaper praised the Tribune for coming "to the rescue" of Washington's Birthday, which had "fallen into innocuous desuetude, being seldom observed except by country debating societies."
Riders prepared for the occasion, including the many women who were taking to the new hobby. "Many new gowns are already ordered and will be worn on Bicycle Day if the weather will permit," said the Tribune. Illustrations showed one dress made of heavy cheviot, trimmed with bands of leather, and another, of black velvet, "popular for winter-wear."
Stores competed to attract the crowds. At the Tinkham Cycle Company, for example, the Royal Hungarian Band played, bicycle bells rang, acetylene and electric lamps flashed, and visitors gawked at bikes with three, four, six, or ten seats. Every customer took home a lily bulb to plant; the owner of the handsomest and tallest flower could redeem it for a hundred-dollar bicycle come June.
For several years, the birthday of our first president continued to be observed as Bicycle Day. But after 1900, the bicycle craze abated. Enterprising dealers shifted into newer, more fashionable product lines. Motorcycle stores sprang up between the bike shops, and within a decade, car dealers followed.
And as bicycle-sellers expanded into new product lines, or purveyors of internal-combustion engines moved in alongside them, they adapted their custom of inaugurating the product year every February 22. "The motorcycle people have been open on Washington's Birthday ever since the day of the bicycle," wrote the Boston Globe. Auto dealers draped their storefronts in red, white and blue bunting, or pegged their promotions to the first president, wrapping their products in patriotic gauze.