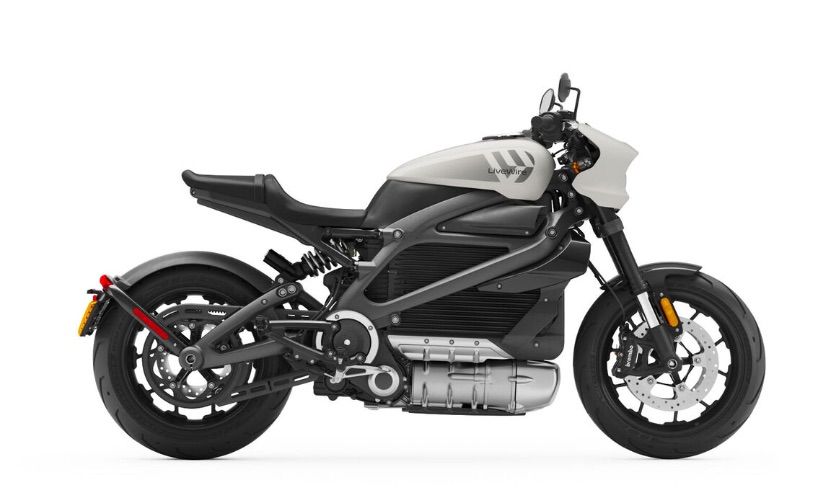 Top 10 Automatic Motorcycles Available In 2022
Traditionally, motorcycles require you to shift. Your hands and feet are each doing something different
Traditionally, motorcycles require you to shift. Your hands and feet are each doing something different as you squeeze the clutch, operate the throttle, and shift into a different gear. For some, they take to this like a duck to water. For others, the coordination just never seems to click. In the past, this meant that riding motorcycles just wasn't going to happen. Today, though, that isn't the case. As motorcycle manufacturers look to expand their markets, they have introduced automatic motorcycles. These machines take shifting out of the equation, making motorcycling more accessible. These 10 motorcycles are the best automatic bikes on the market today.
Related: 10 Best Motorcycles for Riding in Rush Hour Traffic
1/10

LiveWire One – Roadster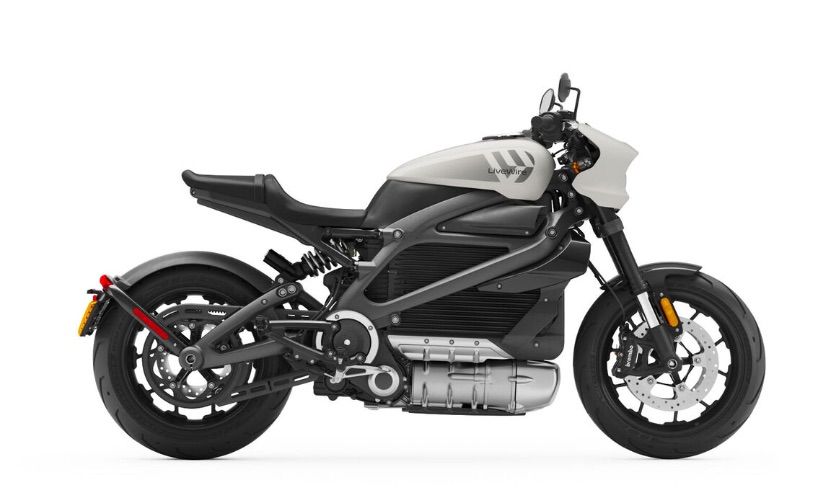 Stock image of a white LiveWire One electric motorcycle in right profile on a white background. 
The LiveWire One is the electric bike known for getting produced by Harley-Davidson. However, the bikes have come a long way since parting ways with Harley. The purchase price came down, for one. While the design largely looks the same, it does get new graphics and color schemes. It still comes with all the hardware that it had when Harley produced it, but there is new software and programming. Powering the LiveWire One is the Revolution from Harley. It produces 100 horsepower. There are five ride modes to choose from, giving you a customized experience when you twist the throttle.
2/10

Honda Gold Wing Tour DCT – Touring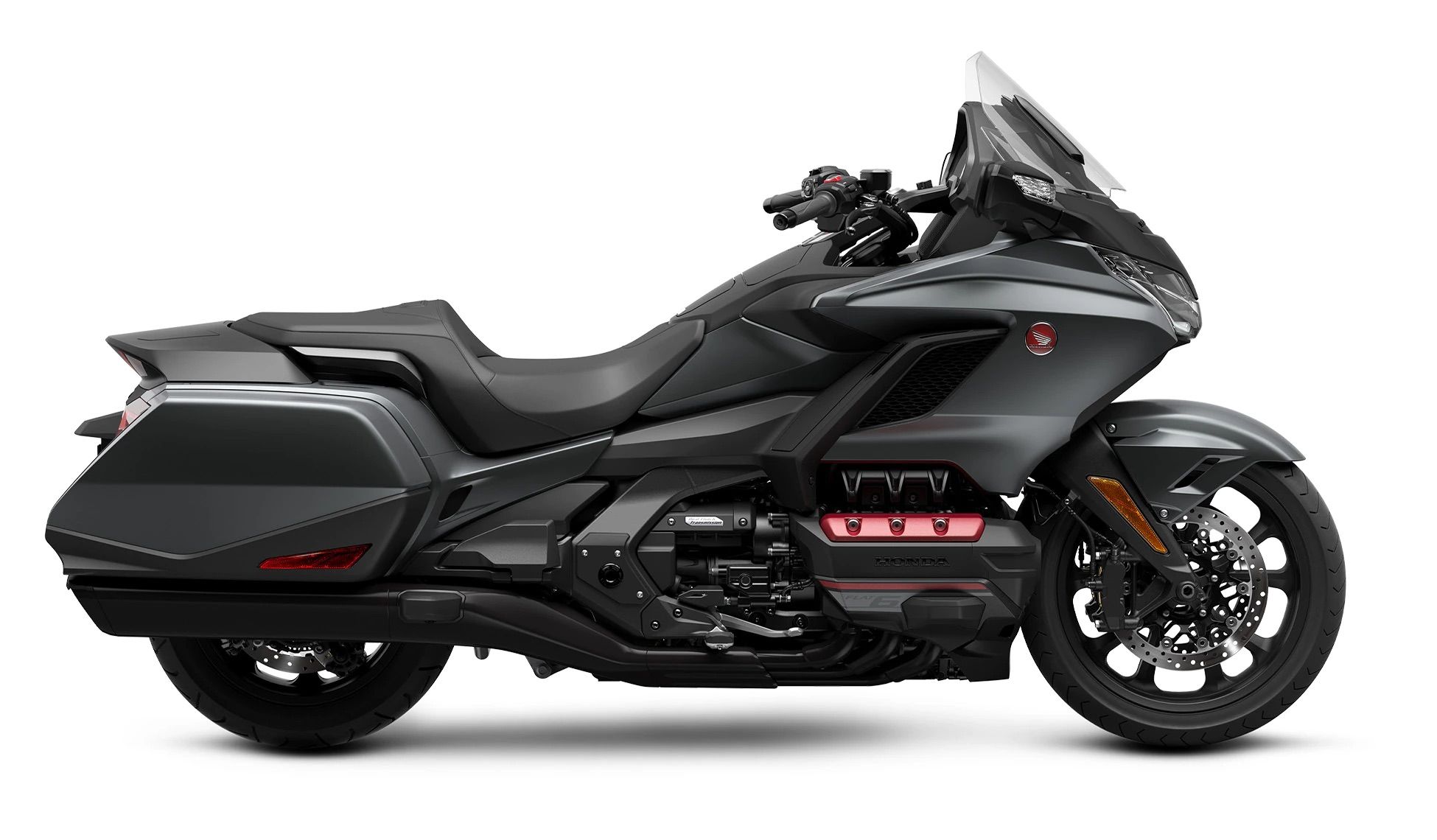 Stock image of a black 2023 Honda Gold Wing Automatic DCT Matte Gray in right profile on a white background. 
Enjoy all of the luxuries this sport-touring motorcycle offers without ever having to think about shifting. The Honda Gold Wing Tour DCT comes with a seven-speed automatic DCT transmission. It also comes with a walk mode and reverse to make life even easier. These are a must when considering this luxury touring machine's hefty size and weight. The 1,833cc six-cylinder engine has four riding modes to create a custom experience for any type of riding condition. So sync your iPhone to the Apple CarPlay, let your passenger relax into their seat, and cruise down the highway behind the extra large windscreen.
Related: Top 10 Best Motorcycles of 2022
3/10

Can-Am Spyder RT – Luxury Touring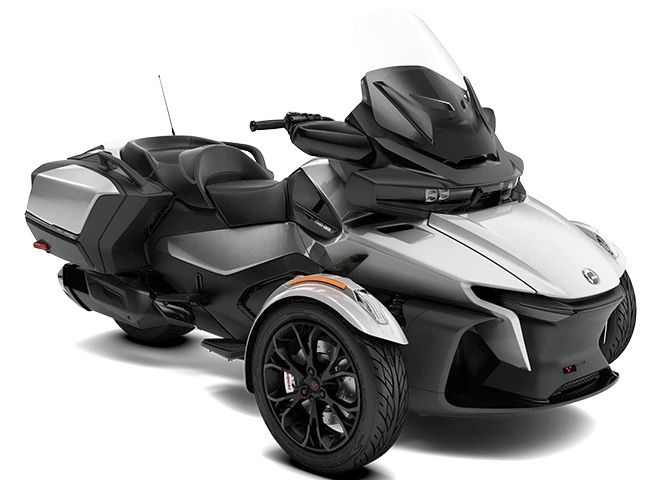 Stock studio image of a 2023 Can-Am Spyder RT Hypersilver trike motorcycle on a right background. 
You don't have to give up comfort or luxury when you choose to ride the Can-Am Spyder RT. This three-wheeler is designed for traveling with a partner. There is a base model RT, upgraded Limited, and top-of-the-line Sea-To-Sky. All three models come with the 115-horsepower 1,330cc Rotax engine. It is paired with a six-speed semi-automatic transmission. This lets you just cruise and let the machinery do the work or shift with a slight movement of your finger and thumb on the paddle shifter. Can-Am makes riding on three wheels a breeze, thanks to the built-in stability mode that gives you confidence around the turns and curves.
4/10

Honda Africa Twin Adventure Sports ES DCT – Adventure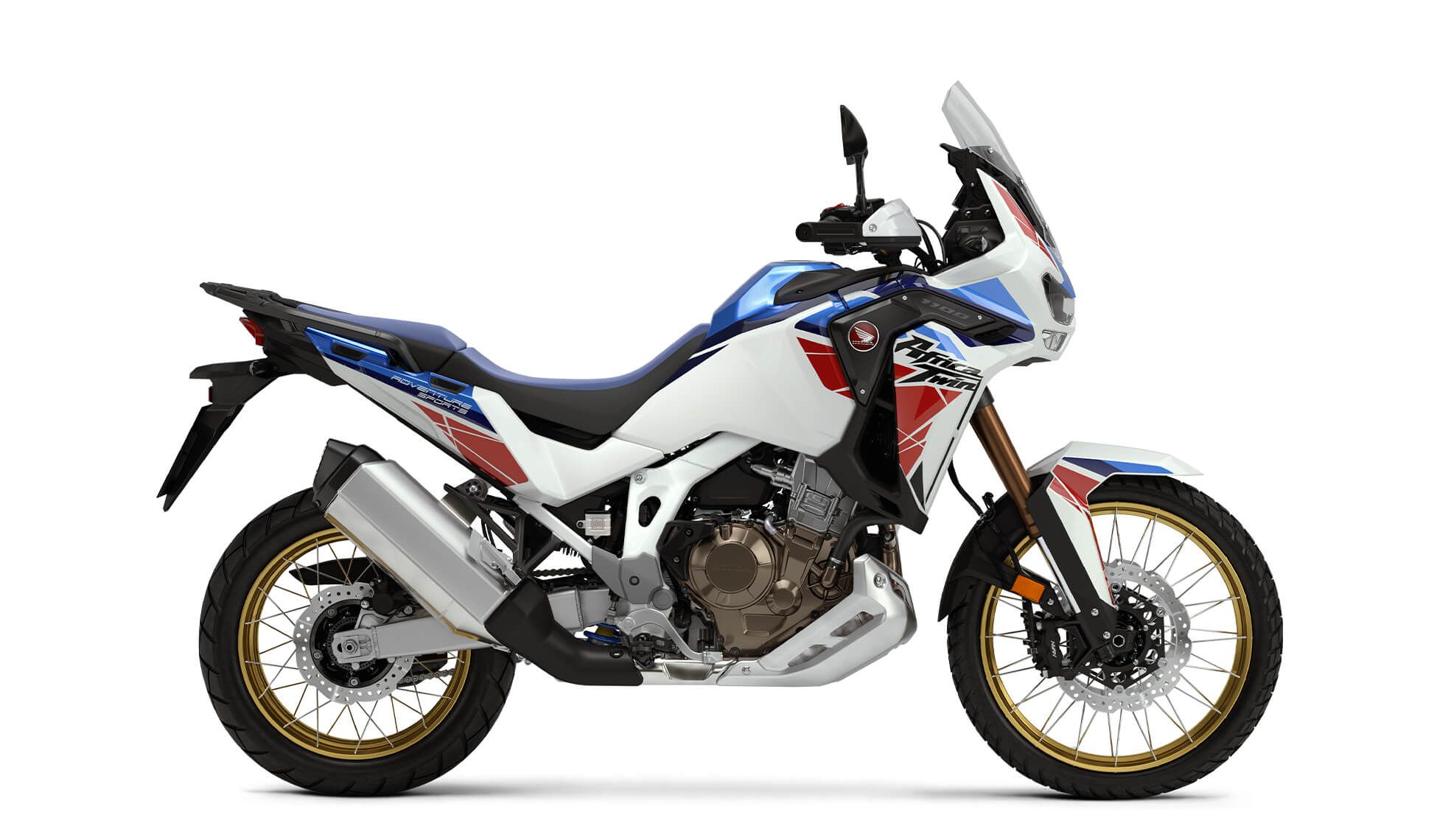 Stock image of a 2022 Honda Africa Twin Adventure Sports ES Pearl White adventure motorcycle on a white background. 
You have enough to think about when you are on a great cross-country adventure on roads less traveled. Taking away the need to shift can simplify the ride as you focus on the weather, the terrain, and navigation. Powering the Honda Africa Twin Adventure Sports ES DCT 1084cc liquid-cooled four-stroke parallel-twin engine. It is paired with the six-speed automatic DCT transmission. This bike is unique because you can switch between three riding modes, auto sport, auto drive, and manual, for when you feel like shifting. You can also get the automatic option on both the base model and the top of the feature-rich model. That way, you never have to sacrifice features for convenience.
Related: Top 10 Motorcycles for Beginners
5/10

Zero FXE – Commuter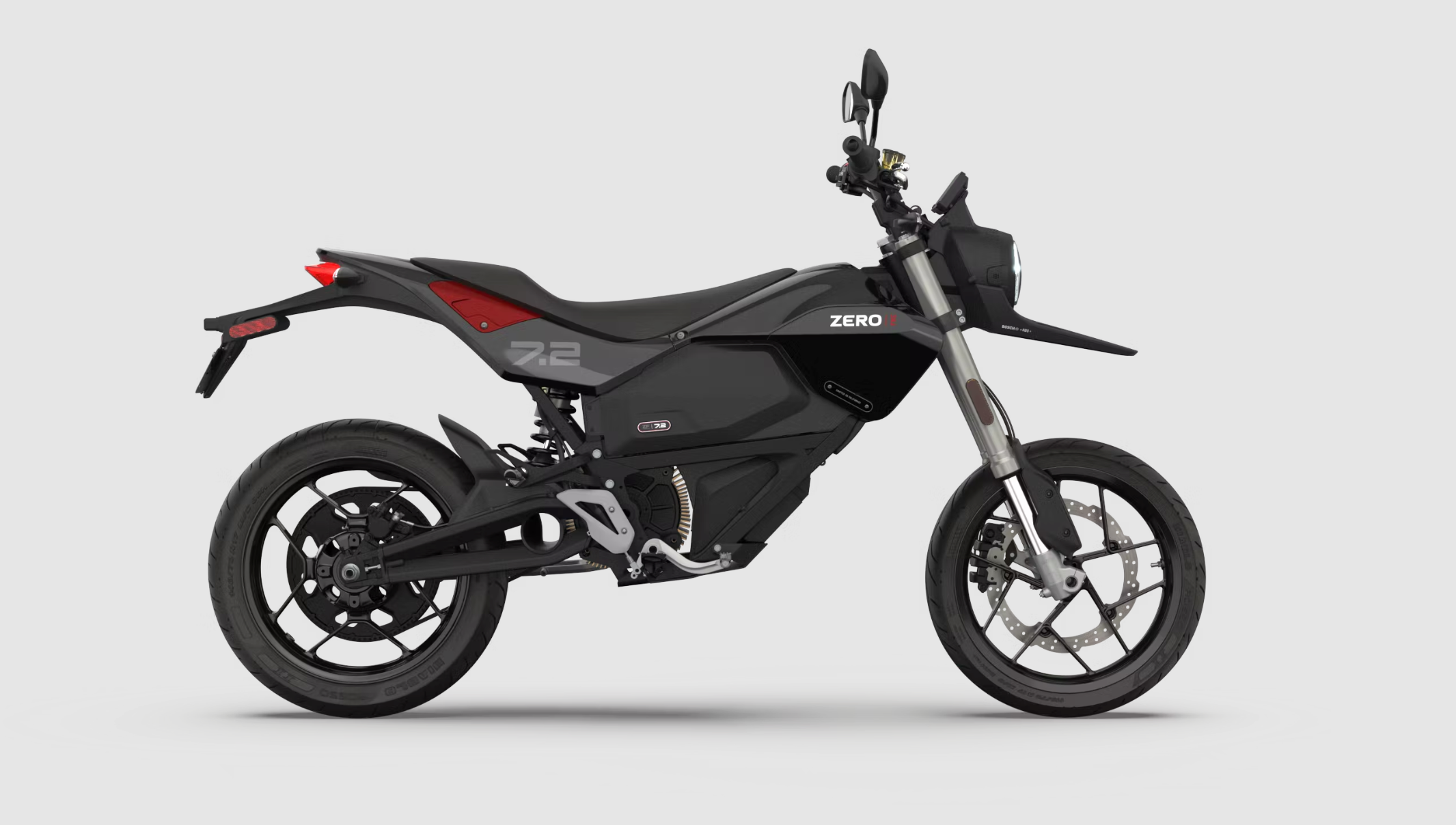 Stock image of a 2023 Zero FXE electric motorcycle in right profile on a white background. 
As one of the most recognized electric bikes out there, it is no surprise that a Zero bike made its way onto this list. The Zero FXE makes an ideal commuter bike as it becomes more affordable. The rider-friendly functionality takes away the clutch, gearbox, and combustion chamber. Plus, the bike weighs less than 300 pounds, making it a fun and unintimidating motorcycle to ride in urban areas. It can reach a top speed of 85 miles per hour and travel a maximum range of 100 miles. It also comes with components you would find on traditional bikes, such as Bosch brakes and a Showa suspension.
6/10

Honda Navi – MiniMoto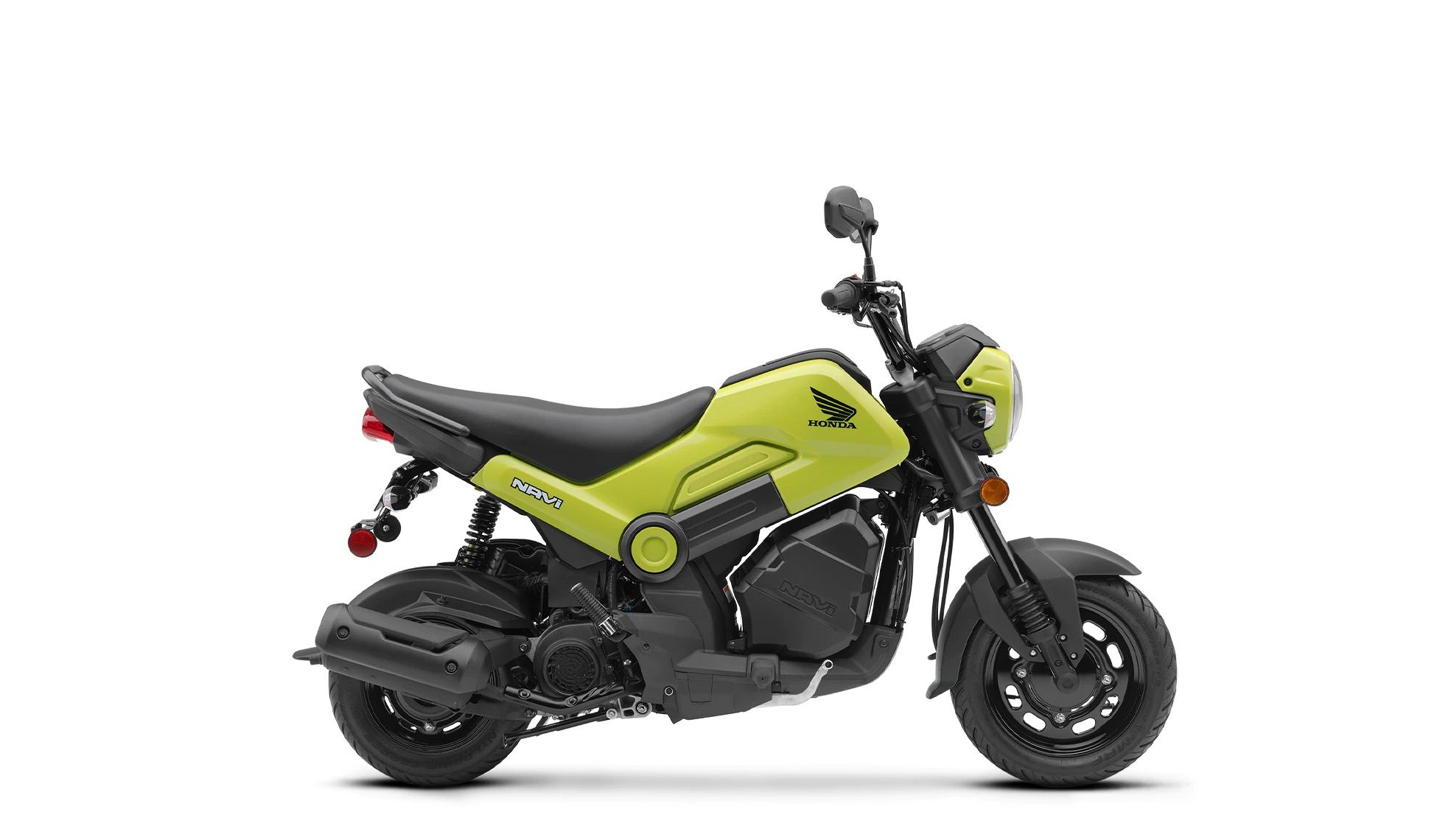 Stock image of a 2022 Honda Navi Grasshopper Green minimoto motorycle in right profile on a white background. 
The Honda Navi is a mini bike that is perfect for anyone to cruise around the city. Think of it as a much cooler scooter with motorcycle styling. It has a one-speed CVT transmission paired with a 109cc air-cooled single-cylinder four-stroke. The seat height is only 30 inches, and the entire bike weighs 236 pounds. You could literally pick it up and move it with a buddy if needed. However, this small size makes the bike approachable for beginners and those looking to try riding. In addition to not having a clutch and no shifting, it also doesn't have neutral or park. You start the bike, twist the throttle, and you are on your way.
Related: Top 10 Motorcycles for Women
7/10

Energica Ego – Superbike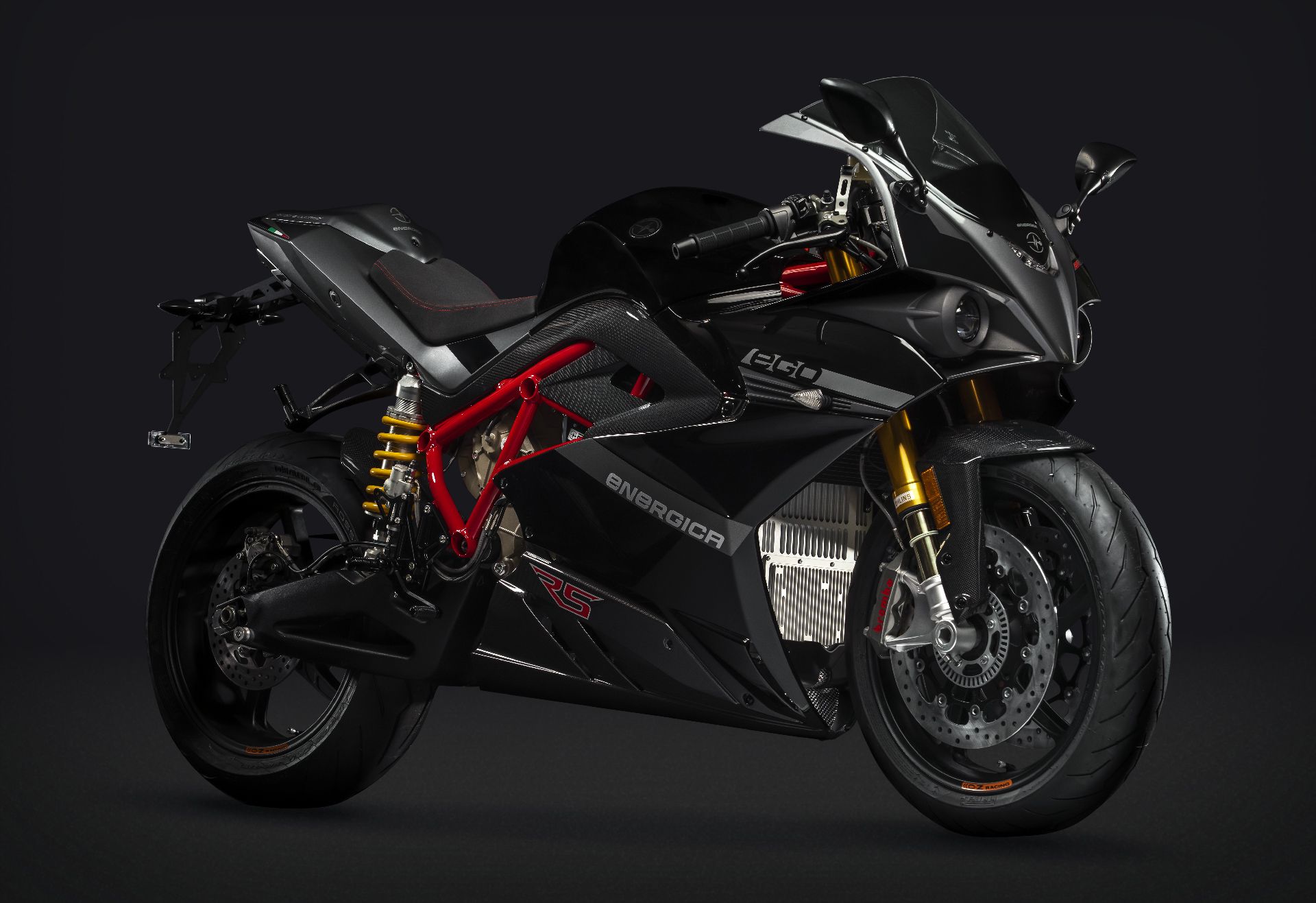 Stock image of an Energica Ego Mosaico electric motorcycle right corner profile on a black background. 
While other electric motorcycles tend to focus on commuting and convenience, the Energica Ego focuses on power and performance. It achieves 0-60 miles per hour in 2.6 seconds and can attain a maximum speed of 150 miles per hour. The motor in the Ego is lighter and has a lower center of gravity than other electric bikes, helping to improve the bike's performance through the curves. This is the superbike for someone looking to go electric but unwilling to give up performance. The EMCE motor uses a liquid cooling system and a hybrid synchronous process to generate power more effectively. Despite all of this, it still has a range of 261 miles.
8/10

Honda NC750X DCT – Adventure
Stock image of a 2023 Honda nc750x dct matte nightshade blue in right profile on a white background.
The Honda NC750X DCT is the perfect bike for someone looking to do it all. It comes with a comfortable riding position that works for commuting or traveling. The 745cc liquid-cooled four-stroke parallel twin delivers plenty of power to make riding fun. Then there is the six-speed DCT transmission that lets you decide when to shift or does the work for you. The Honda Selectable Torque Control is a nice extra touch that lets you choose how much power goes to the rear wheel. Adjust for the type of surface you plan to ride on, and you'll never worry about losing traction.
Related: Top 10 Most Expensive Motorcycles In 2022
9/10

Can-Am Ryker – Sport Touring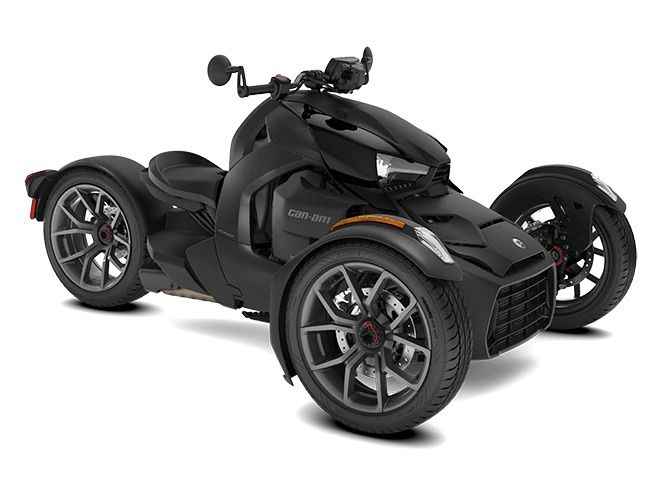 Stock image of a black  2023 Can-Am Ryker 600 trike motorcycle in brighter corner profile on a white background. 
The Ryker is the other core model for Can-Am. However, the Can-Am Ryker is slimmer and designed to be an entry-level beginner bike. The streamlined design makes it ideal for urban riding. The Ryker is agile and sporty with the Rotax engine. It comes in either two or three-cylinder configurations and pairs with an automatic transmission. The 900cc engine has three ride modes, eco, spot, and cruise. It also comes in Sport and Rally models if you are looking for more bells and whistles on your Ryker. The base Ryker model has the option of a 600 or 900cc engine, while the Sport and Rally models only come with the 900cc engine.
10/10

Honda Rebel 1100 DCT – Adventure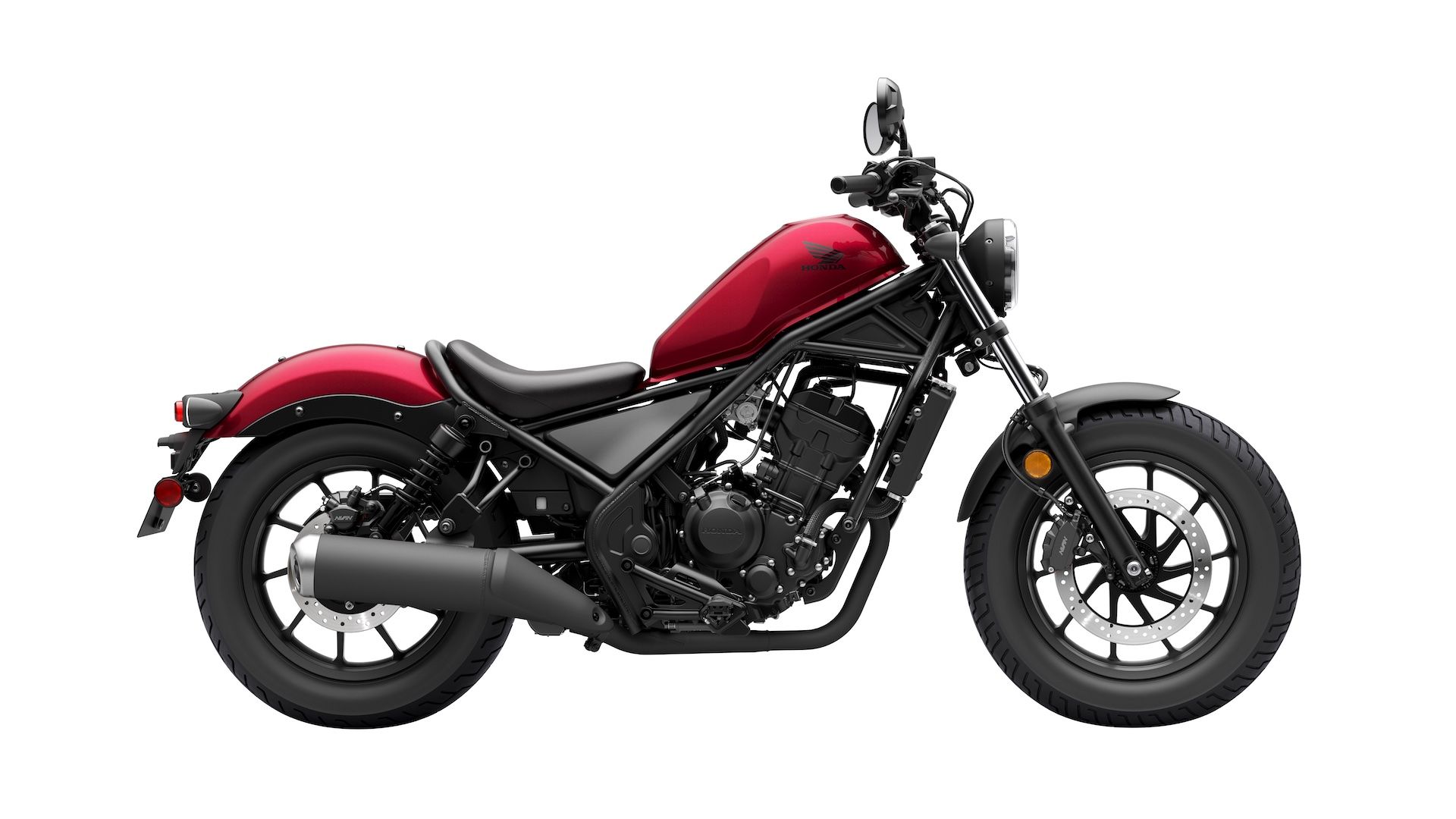 Stock image of a Honda Rebel 300 Candy Diesel Red 2023 facing right on a white background. 
The Rebel gets so much love that it isn't surprising that Honda would come out with a Rebel 1100 DCT. It is interesting that Honda only offers the DCT version in the 1100 and not the smaller and more beginner-friendly 500cc model. With the 1100, you also get riding modes with the DCT version. There is a manual mode for when you feel like getting frisky and shifting gears. The shifting works more like paddle shifters in a car. There are handlebar triggers for shifting. It also has sport, rain, and standard modes. You can also customize your ride experience, letting the bike take care of the engine braking, shift points, and torque control.