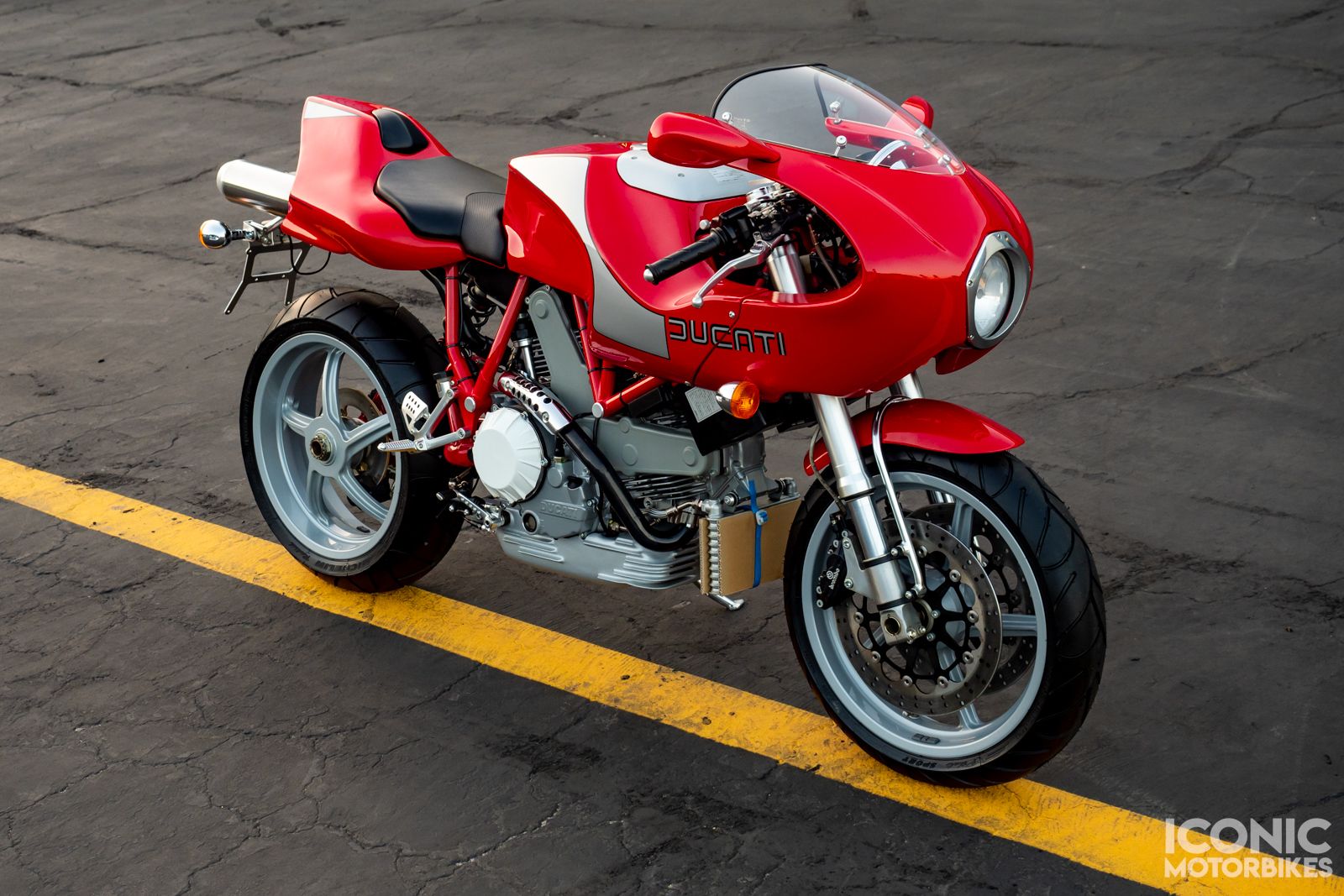 This Gorgeous Ducati MH900e Evoluzione Was The First Motorcycle To Sell Online
A crate-fresh example of arguably Ducati's most iconic motorcycle is up for grabs Iconic Motorbike
A crate-fresh example of arguably Ducati's most iconic motorcycle is up for grabs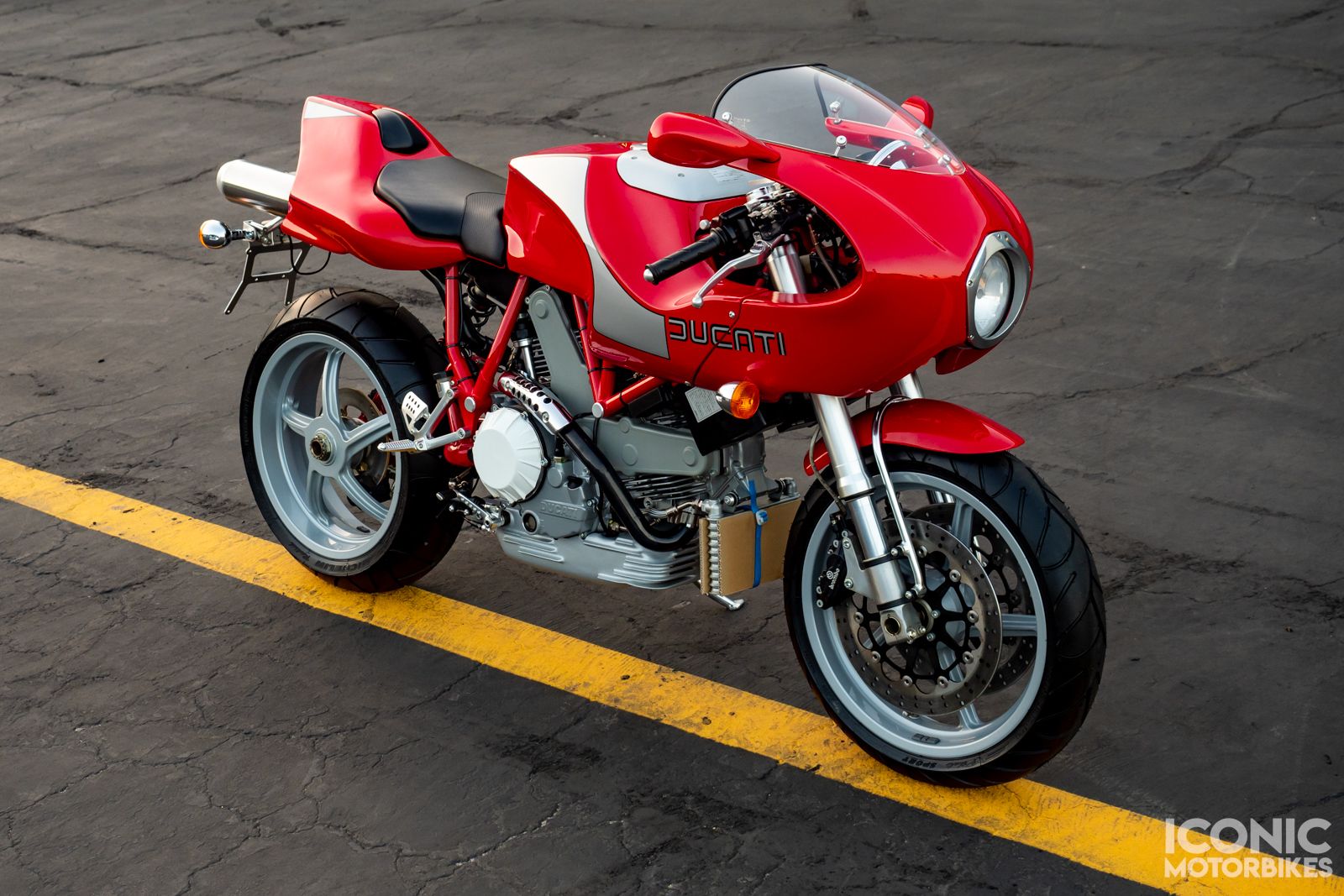 There's a lot that's iconic about the MH900E, even including its sale process!
Ducati has a lot of iconic motorcycles in its portfolio, but nothing comes close to its MH900e Evoluzione. The motorcycle pays homage to the legendary Grand Prix racer Mike Hailwood and is still christened as one of the most beautiful motorcycles ever. A fitting title, considering it came from Pierre Terblanche's creative sword (read pen). This, however, is just the tip of the iceberg as there's more to what makes the MH900e iconic, including its sale process.
RELATED: Check Out The World's Most Beautiful Ducati MH900E
Only 2,000 Ducati MH900Es Went Into Production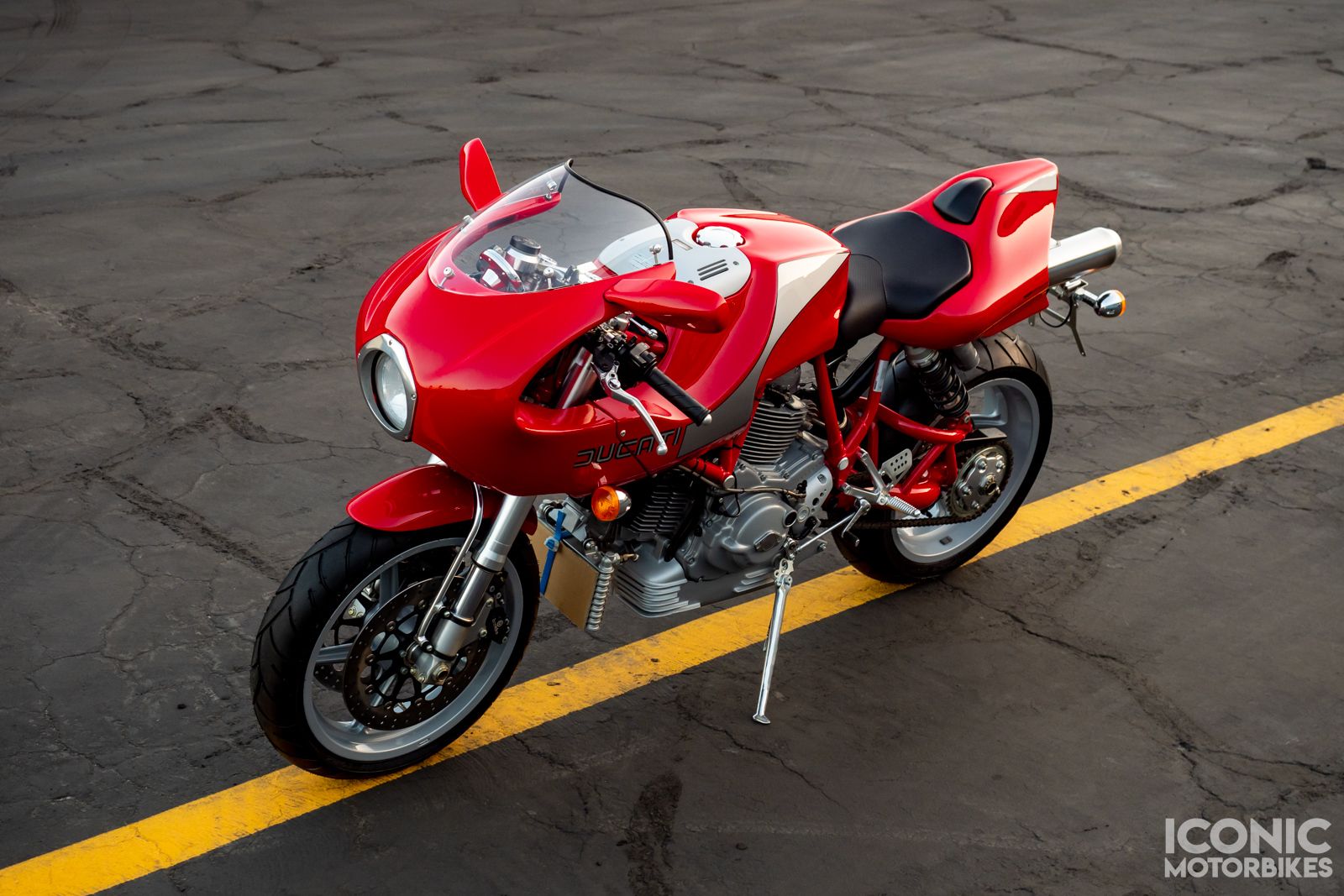 Even after 20 years, the MH900E is still christened as a bona fide beauty
The MH900e's life began as a sketch from Pierre Terblanche that was shown to the public. Though Ducati had no plans to bring it to life, the sketch received plenty of positive feedback on the internet, and the bikemaker ultimately gave the project a go-ahead. The survey took place on the internet, so Ducati continued the theme, selling the motorcycle via an industry-first online sale. Only 2,000 units were built (from 2000 to 2001), and the first 1,000 sold out in just 31 minutes. The internet was fairly new then, making this feat even more impressive.
The motorcycle's gorgeous design was a protagonist in its success, but credit also went to its 904cc, twin-cylinder mill that produced 75 horsepower. The underpinnings – 43mm upside-down forks, Sachs monoshock, single-sided swingarm – were top-shelf too, just like the Brembo brakes at both ends.
Crate-Fresh Ducati MH900E For Sale At Iconic Motorbike Auctions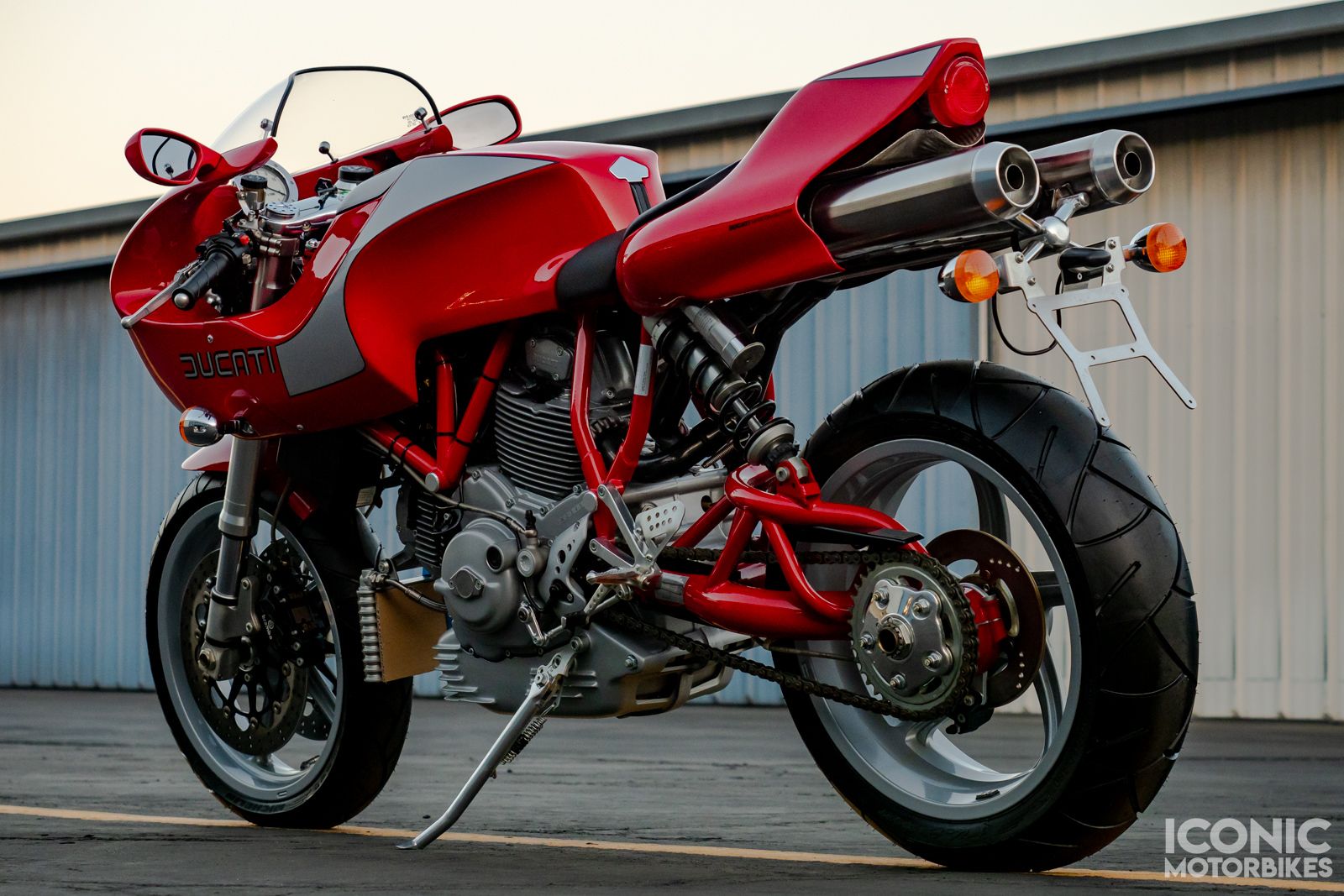 Underseat exhausts were Ducati's forte in the early 2000s, and it shows here
All this made the MH900e an elite motorcycle that quickly transformed into an expensive collectible once the production was seized. Understandably, finding a pristine example of the MH900E is an abnormality today but luckily, Iconic Motorbike Auctions has done exactly that.
RELATED: 10 Things Every Enthusiast Should Know About Ducati
The reseller has put up a 2002 Ducati MH900e for auction with just 1 mile on its chrome instrument cluster. It's never been ridden on the road, and it even has the factory protective materials – plastics on the engine, cardboard on the radiator – still intact. The only negative here is the lack of original goodies (manuals, plaque, official MH900e t-shirt, and stand) but you will get the two original keys. As for the price, you can expect this MH900e to retail at upwards of $20,000, judging from IMA's previous auctions. Even if you can't shell out this much, do put in your maximum bid on the listing in case the odds suddenly turn in your favor. Meanwhile, the clock will tick to zero on December 7, 2022.