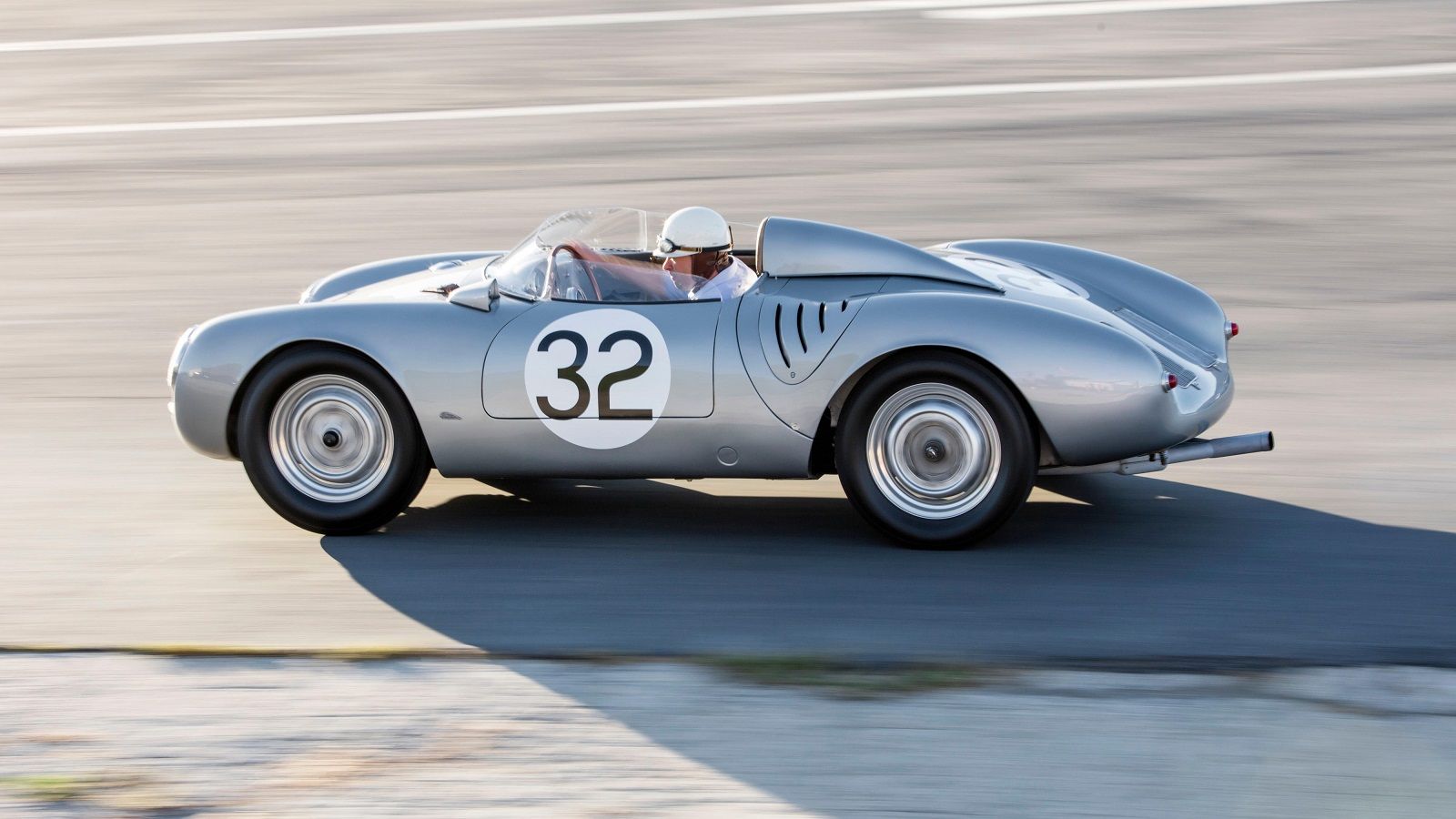 The Most Expensive Porsche Models Ever Sold
Porsche has made numerous legendary cars throughout history, and not just because they are committed
Porsche has made numerous legendary cars throughout history, and not just because they are committed to producing the highest quality cars on the planet. After all, racing was and still is in their blood. Each vehicle on this list has influenced the automotive world in one way or another.
Another common ingredient with all these cars? All of these are extremely rare, and all were powered by a boxer or a flat engine, which is a signature engine configuration for Porsche even to this day. As such, the cars on this list have been auctioned at staggeringly-high prices, and we understand if the costs of the Porsches on this list will leave your mind blown.
If not, maybe you are one of the lucky people that have one of these unique and awesome cars parked in the garage.
Updated May 19, 2023: As you know, the collectible car industry changes daily, so a car that is the highest seller one day may drop down to the third spot tomorrow. For that reason, we have decided to update this list with the most current information as of this day in May. Keep checking the auction sites to see if any other classic or modern Porsches gain a spot on the list in the future.
RELATED: WE ARE PORSCHE: Celebrating 75 Years Of The German Automaker With Petersen Automotive Museum
11
1968 Porsche 907: $4,860,000
The lowest-priced car on the list, at least for the moment, is the 1968 Porsche 907 that was sold at an Artcurial Auction in Paris for $4,860,000. After it was assembled, it passed through the hands of numerous famed racers, getting time on tracks such as the Le Mans, Nurburgring, Monza, Sebring, Daytona, and Jarama.
The car made its way to the winner circle more than once, taking the overall win in the Jarama in 1969 and the 24 hours of Le Mans in 1971. Under the hood, you will find a 2.2-liter flat-eight that could pump out around 300 horses and just under 200 pound-feet of torque. There were only 21 907s built, so they are challenging to find, which may be why the auction price was so high.
10
1958 Porsche 550A Spyder 5: $5,170,000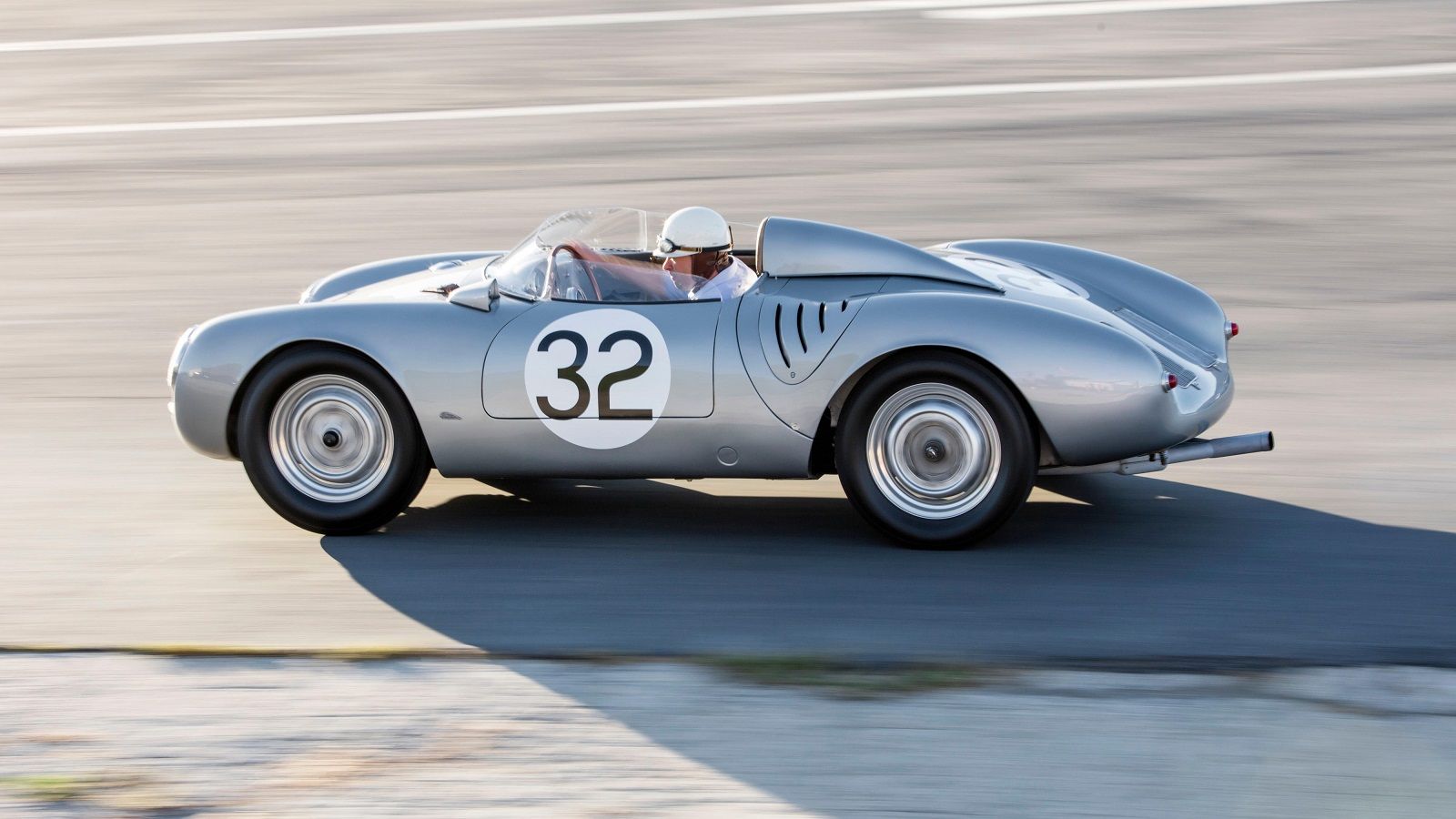 Side view of a 1958 Porsche 550A Spyder 5
Next on the list as we make our way to the most extravagantly priced Porsche on this list is the ex-works 1958 Porsche 550A Spyder 5. At one time, it finished second in its class at the 24 hours at Le Mans race because it was out of the 40 cars built, it was one of the last to come off the assembly lines. That means it had the 1750cc engine with higher compression, a centralized distributor, and Weber carburetors. All that means that the engine pushed out up to 135 horsepower. The 1958 Porsche 550A Spyder brought a nice sum of $5,170,00 at a Bonham's Auction in 2018, so since there is currently one up for sale on Mecums, it will be interesting to see if this price level is beaten.
9
1955 Porsche 550: $5,335,000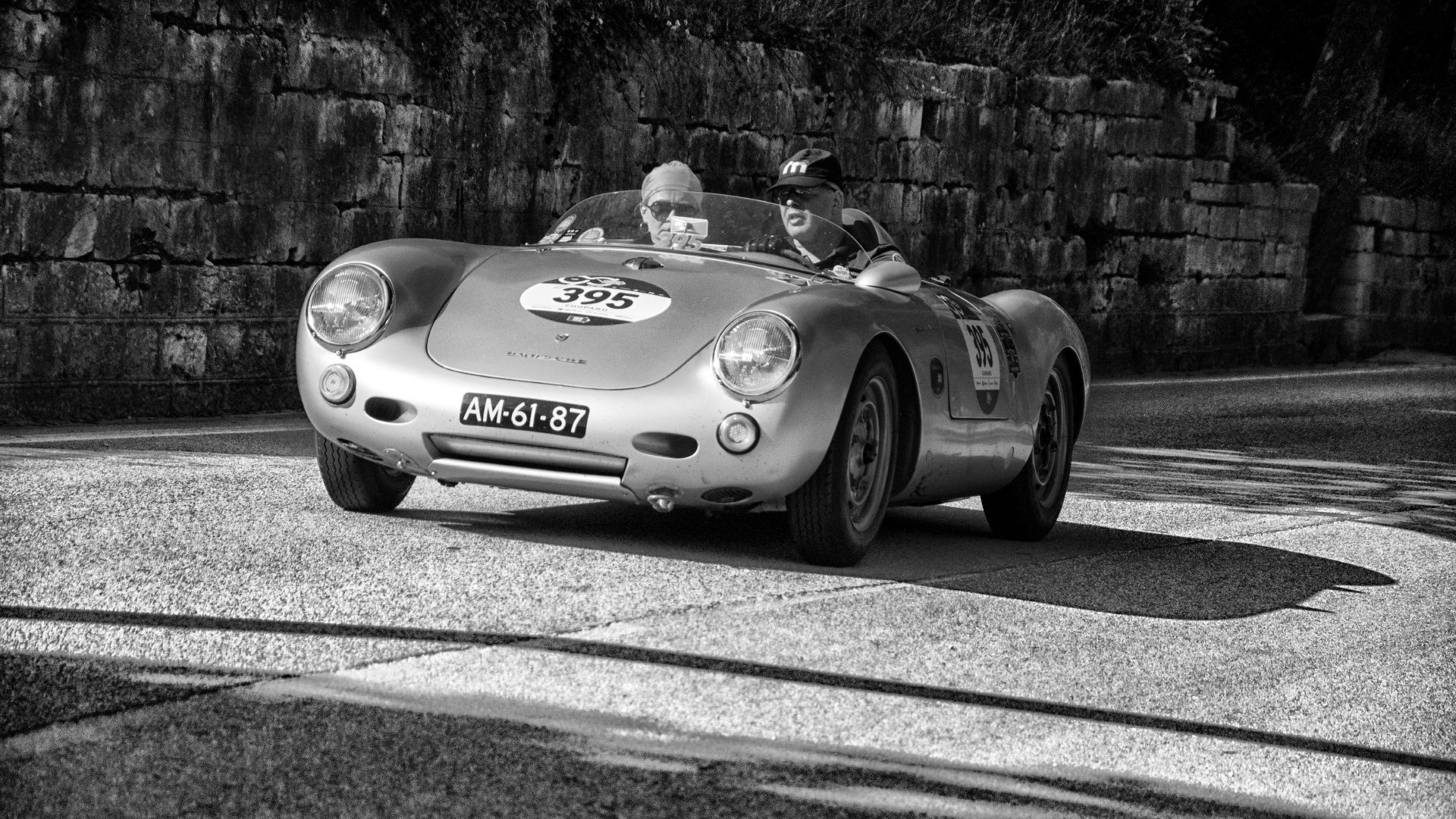 Front end shot of the 1955 Porsche 550 RS Spyder
The 1955 Porsche 550 which had sold for $5,335,000 at a Gooding & Company Auction, was one of 90 race cars built between 1953 and 1956. If that does not make it unique enough to bring a healthy price at auction, the fact that it is completely unrestored and beautifully preserved by the three owners that have called it their own might.
If that does not do it for you, maybe the idea of one of those owners being the one and only Jerry Seinfeld should. The engine found in this car is a naturally aspirated 1.5-liter flat-four that only produced about 108 horses and 89 pound-feet of torque, but it was enough to win races such as the one at the Nurburgring Eifel Race in 1958.
RELATED: The Most Expensive Ferraris in the World
8
1960 Porsche RS60: $5,400,000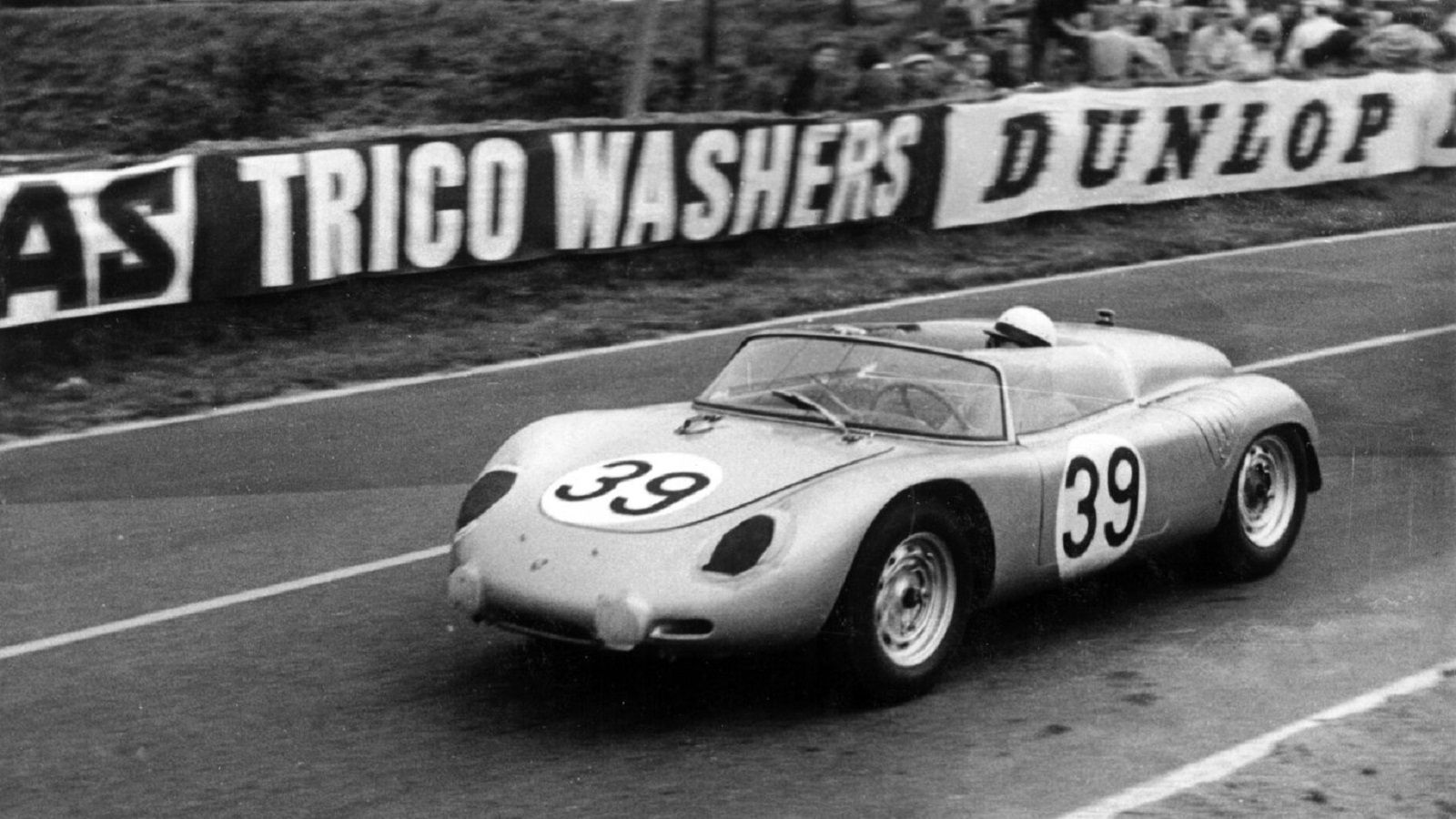 Front and side view of a 1960 Porsche RS60
Auctioneers at Gooding & Company expected the 1960 Porsche RS60 to bring a pretty penny when it came up on the auction block for many reasons, starting with the fact that it was the only race caliper '60 Porsche privately owned. The listing claims the car was "the ultimate development of Porsche's four-cam Spyder." The 1.5-liter flat-four engine produced up to 170 horsepower and led the way through many races with icons such as Bob Holbert, Dan Gurney, Phil Hill, and Stirling Moss. The 1960 Porsche RS60 sold for $5,400,000, which fell short of the $7 million it was expected to pull.
7
2007 Porsche RS Spyder EVO: $5,615,000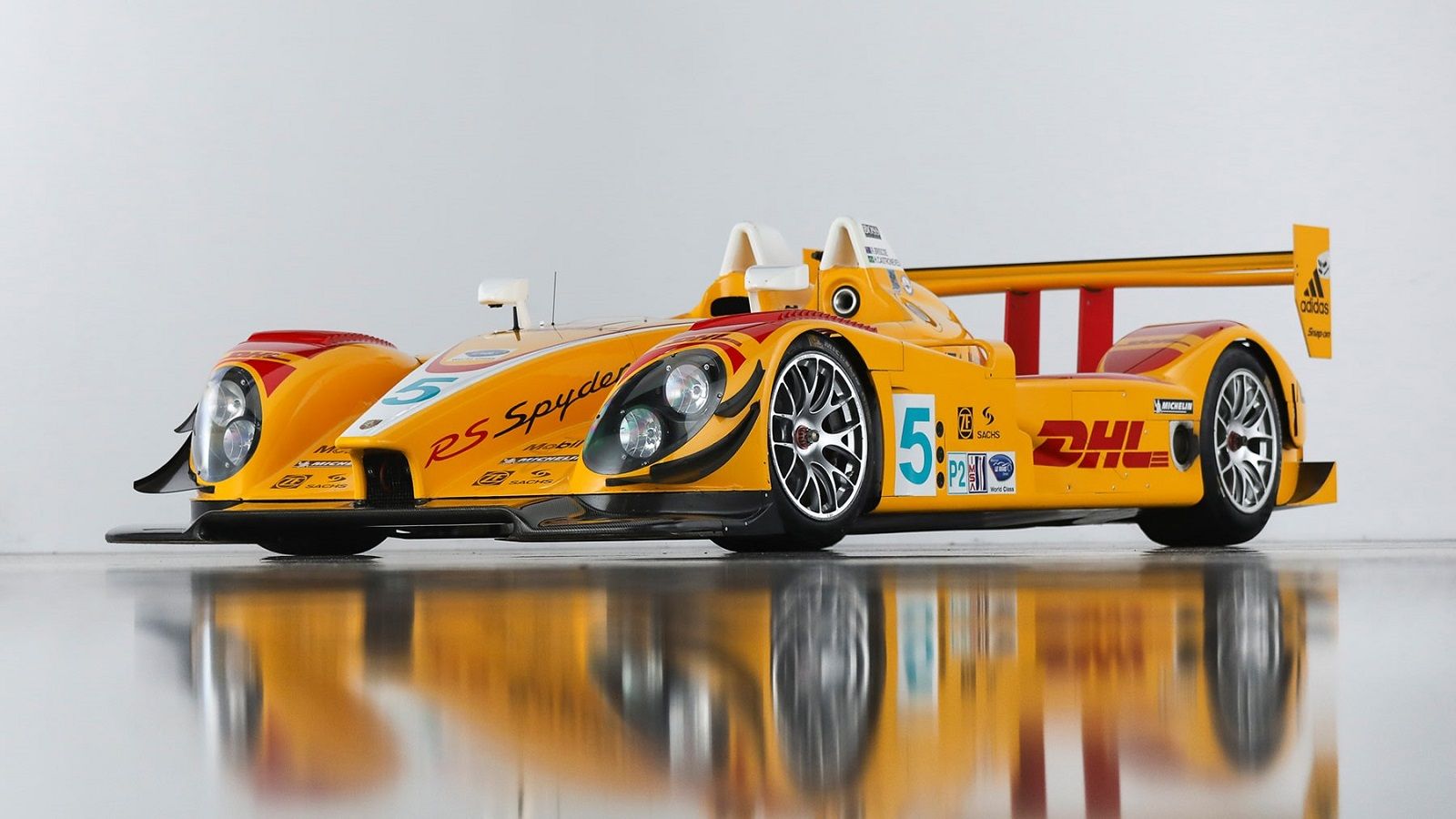 Front and side view of a 2007 Porsche RS Spyder EVO
Prototype racers are not usually models that come up on the auction block very often, but when they do, you can bet they will bring a decent amount. This can be seen by this 2007 Porsche RS Spyder EVO that Gooding & Company sold in 2022 for $5,615,000. This four-time class winner and two-time race winner was built for the 2007/2008 ALMS season and was one of only 17 cars built. Since it was an EVO, it is even rarer than that, which is why it was a little disappointing to the auctioneers when the car went for less than $8,000,000, but maybe next time they will get a bigger commission.
6
1998 Porsche 911 GT1 Strassenversion: $5,665,000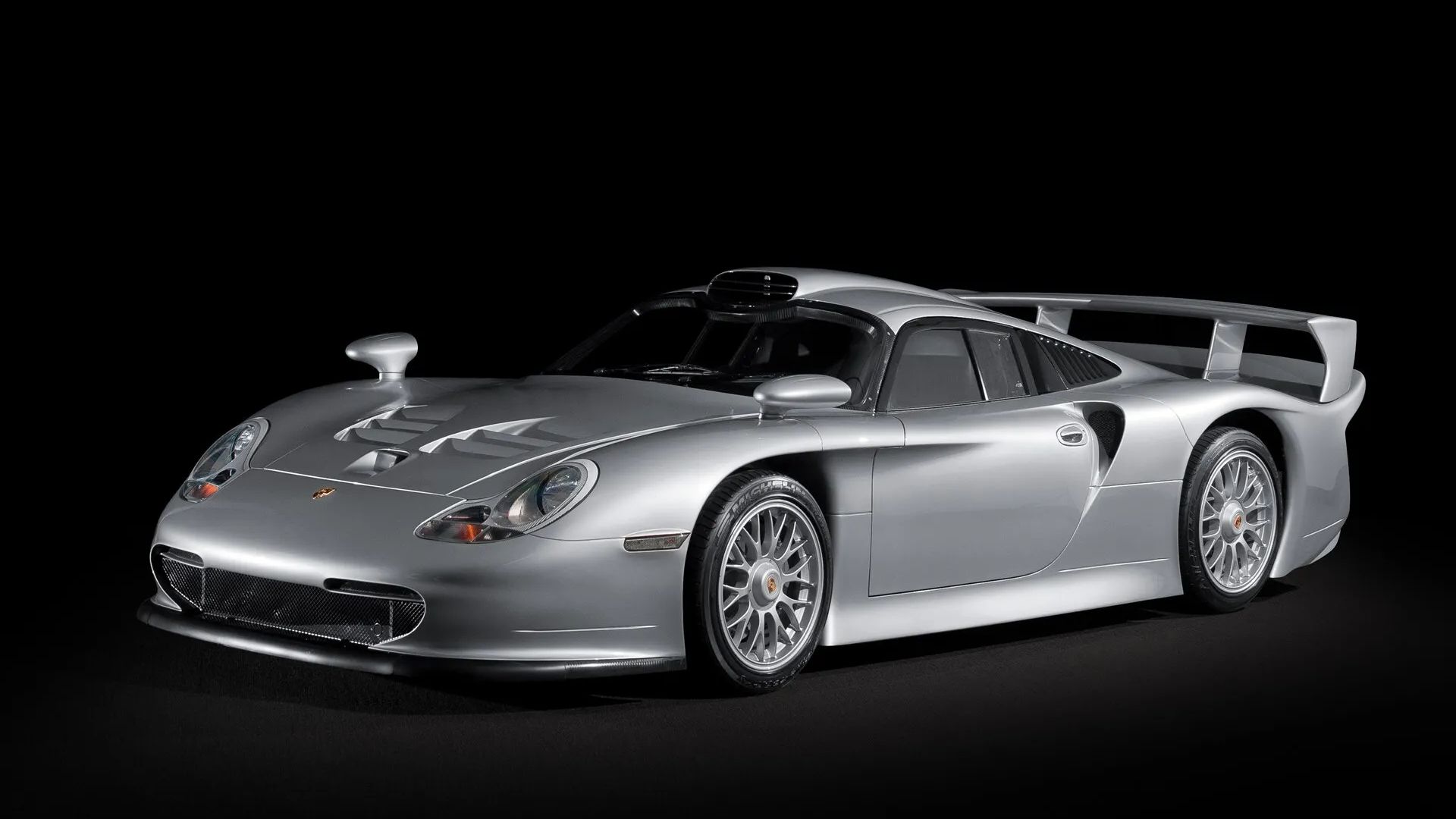 Front three-quarters shot of a silver 1998 Porsche 911 GT1 Strassenversion with a black backdrop
The Porsche 911 GT1 was built for them to compete at the FIA GT Championship, which is arguably one of the golden eras of Le Mans. That's because one of its rules is that its racecars had to resemble road cars. Like Mercedes-Benz did with the CLK GTR, Porsche released a road-legal version of the 911 GT1 called the Strassenversion. Literally, the German name for "street version," the 911 GT1 Strassenversion, had a run of approximately 20 copies, making this one of the rarest Porsche vehicles.
Its twin-turbo flat-six engine is a slightly detuned version of the racecar to meet European emissions laws. Still, with 536 horsepower and 443 pound-feet of torque, mated to a six-speed manual, it can sprint from 0-62 mph in just 3.9 seconds. This particular model, finished in Arctic Silver, sold for $5,665,000 through the Gooding & Company auction.
RELATED:The Most Expensive Lamborghinis Ever Built
5
1972 Porsche 917/10 Spyder: $5,830,000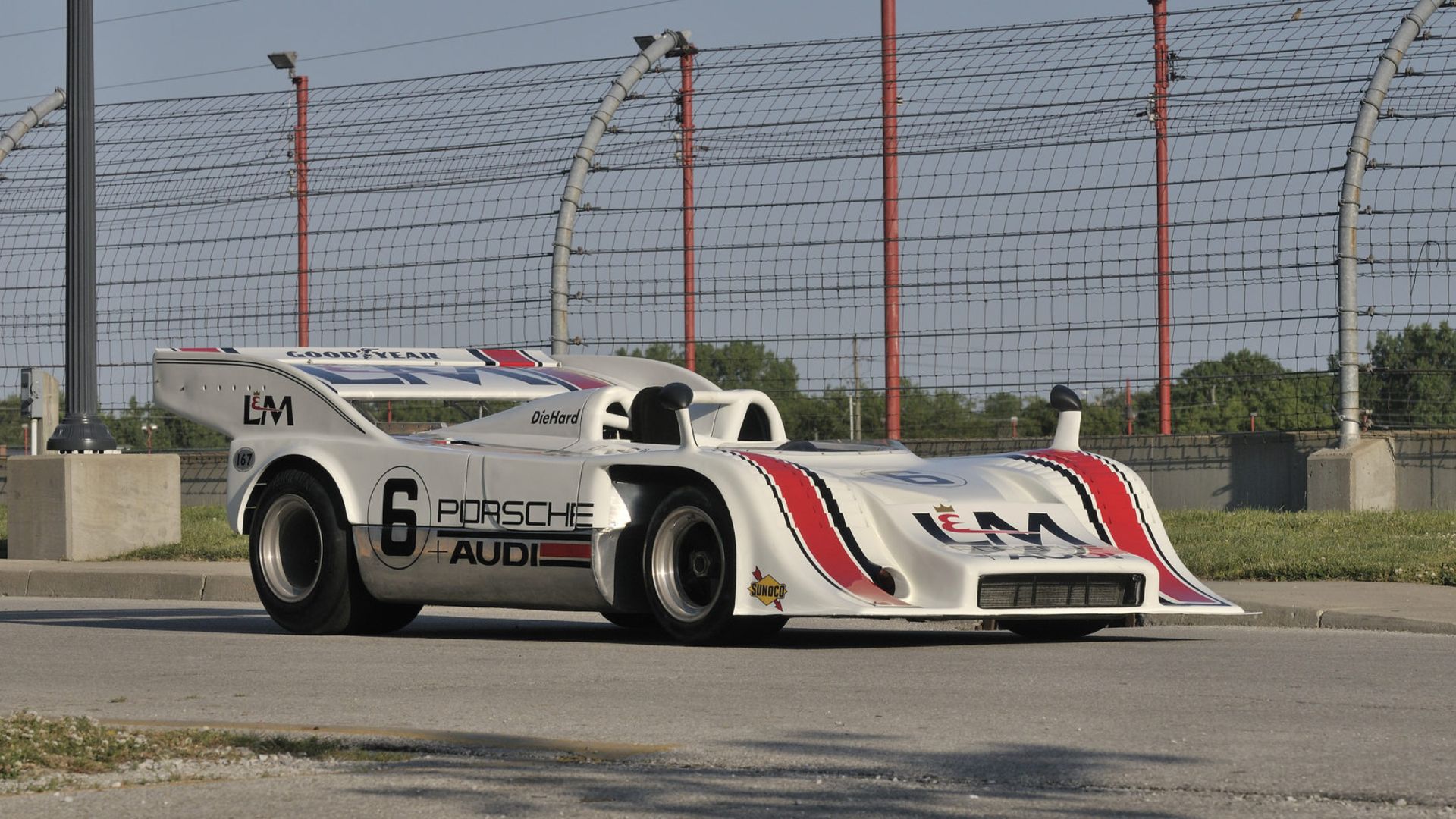 Front three-quarters shot of a 1972 Porsche 917/10 Spyder
The Porsche 917/10 was a dominant force in the Can-Am series. Its 5.4-liter twin-turbo flat-twelve engine is capable of producing more than 1,150 horsepower. It does 0-100 mph (yes, that's 100) in an eye-watering 2.9 seconds, which even to this day is unheard of for production cars and racecars. This particular vehicle we see here was driven to victory by George Follmer in 1972. Due to its sheer performance, it was considered "the car that killed Can-Am racing." It eventually hit Mecum's auction block in 2012 for $5,830,000.
4
1985 Porsche 959 Paris-Dakar: $5,945,000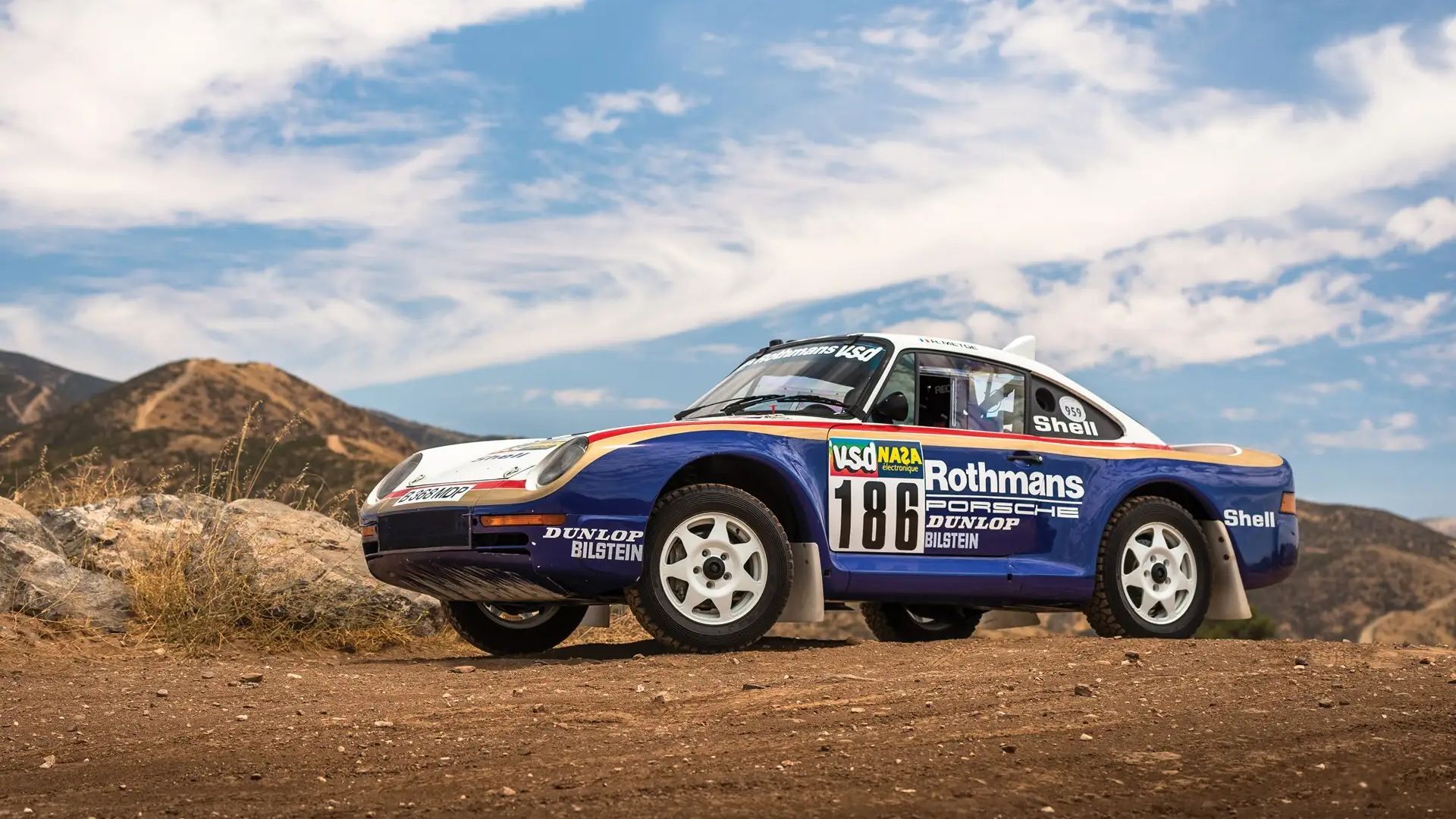 Side profile shot of the 1985 Porsche 959 Paris-Dakar
The Porsche 959 is one of the first all-wheel drive (AWD) sports cars ever made, and its history is rich in capability and technology. It was a tour de force for Porsche, and when it was released, it became the fastest street-legal production car with a top speed of 197 mph. But did you also know that this was actually a homologation vehicle for Porsche to enter the world of rallying? Before the actual road car came out, we had the Porsche 959 Paris-Dakar rally car.
This specific model we see here is just 1 of 7 prototypes and one of only 3 to enter the 1985 Paris-Dakar rally, making this one of the rarest Porsche vehicles ever made. Powered by a twin-turbo flat-six that produces 400 horsepower (44 less than the production car) on all four wheels, it dominated the Paris-Dakar rally in 1986. This particular vehicle was sold at RM Sotheby's for $5,945,000.
3
1956 Porsche 550 Rennsport Spyder: $6,100,000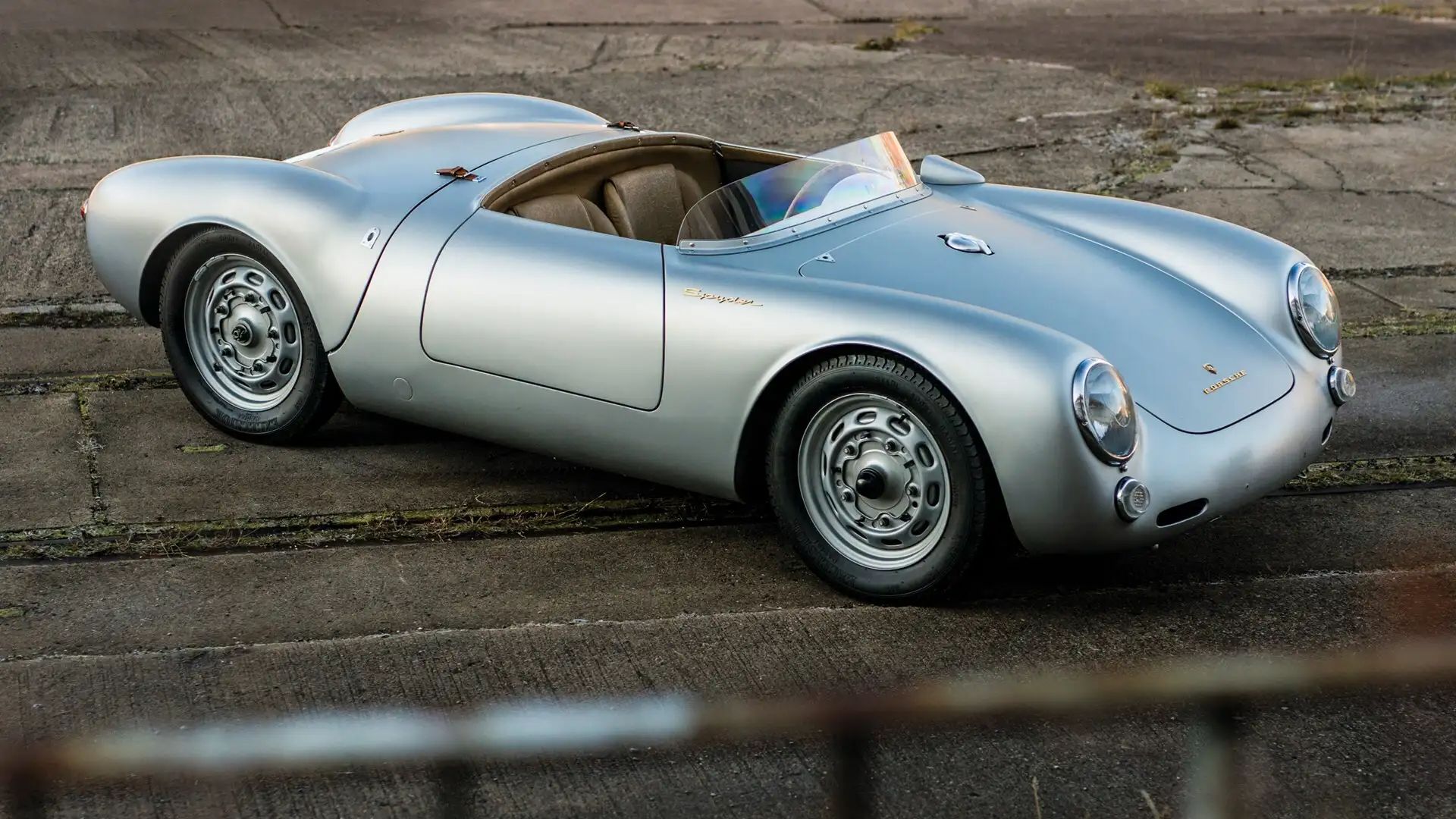 Front three-quarters shot of a silver 1956 Porsche 550 RS Spyder by Wendler
The Porsche 550 Rennsport Spyder was first unveiled in 1953, and only 90 were made. Its 1.5-liter flat-four engine produced 110 horsepower. Considering it weighed merely 1,301 lbs at its heaviest, it would later have a reputation on racetracks as the "giant killer." With this racecar, 0-62 mph happens in 10 seconds, which is actually unheard of during its time. Its top speed of 137 mph is also impressive during those days, especially for a car with just a 1.5-liter engine. This particular unit, a 1956 model-year vehicle, did not actually compete on the track. Still, it managed to sell for $6,100,000 at Bonhams at the Goodwood Revival.
RELATED: 15 Fastest Porsches Ever Made
2
1982 Porsche 956: $10,120,000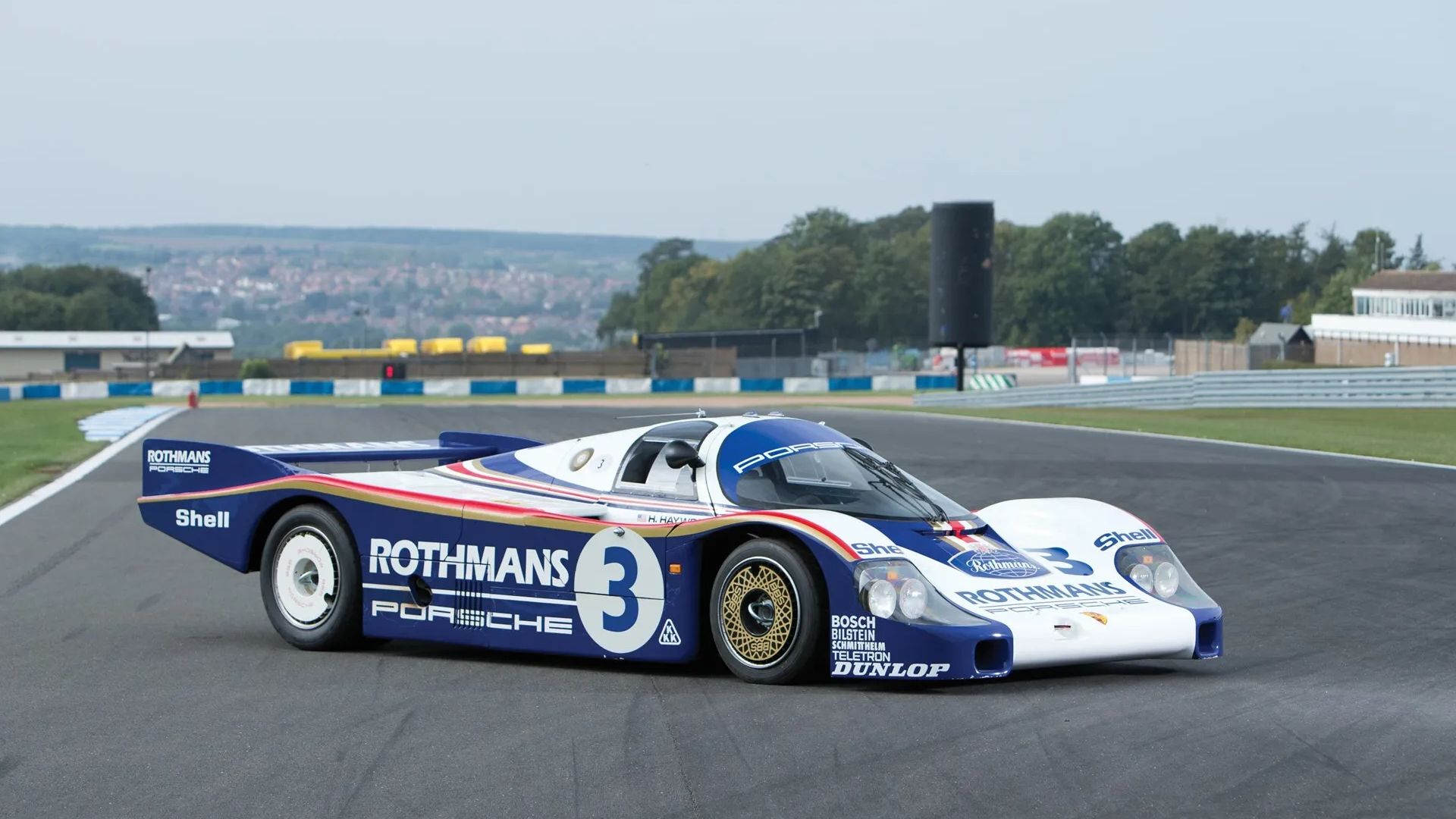 Front and side profile view of the 1982 Porsche 956
Of course, everyone's familiar with the Nürburgring Nordschleife, but what does that have to do with the Porsche 956? That's because this racecar completed the 12.93-mile racetrack in just 6 minutes and 11.13 seconds, a record held for a staggering 35 years until another Porsche racecar, an unrestricted 919 Evo, took the lap record. Clearly, the Porsche 956 was way ahead of its time. Its engine, a 2.65-liter turbocharged flat-six, produced 620 horsepower.
With its strong downforce thanks to its underbody tunnel, the Porsche 956's speed and stability were unheard of during its time when it achieved 217 mph at the Mulsanne Straight of Circuit De La Sarthe. This gave the racecar an attractive resume, letting Porsche win all FIA World Sportscar Championship driver and manufacturer titles between 1982 and 1984. This particular example was sold at Gooding & Company for $10,120,000.
RELATED:
1
1970 Porsche 917K: $14,080,000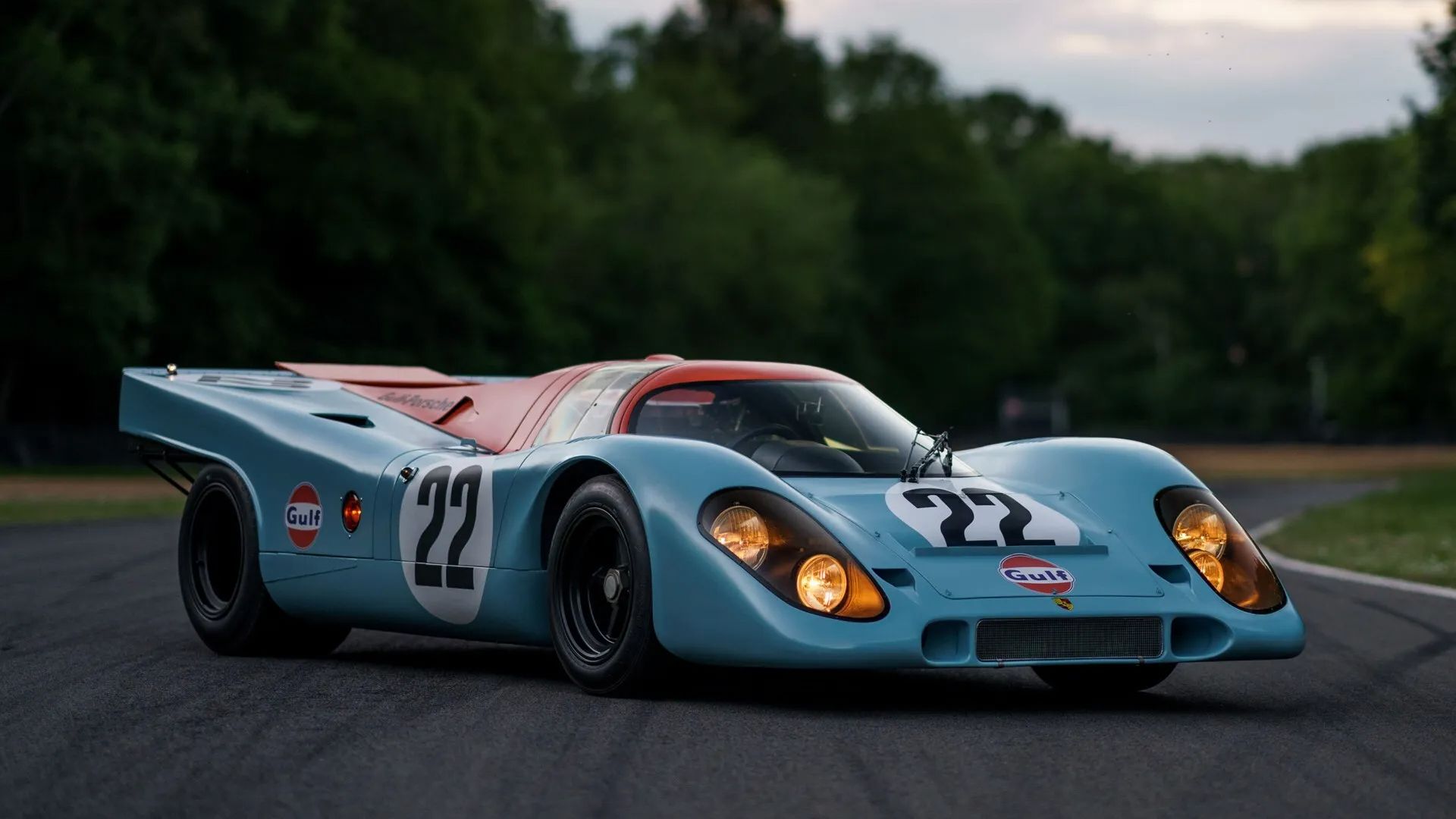 Front three-quarters shot of a 1970 Porsche 917K
The iconic 917K is the absolute most expensive Porsche ever sold in history and in an auction. This racecar dominated Le Mans from 1970 to 1971 due to its sheer performance. A 5.0-liter flat-twelve, made by combining two 3.0-liter flat-six engines, produced 630 hp and 434 pound-feet of twist. It was enough to bring this racecar from 0-62 mph in an eye-watering 2.7 seconds, which is unheard of during its time and even today. And then we have to mention the "K" part in its name. K means Kurzheck or "short tail".
This was due to the original 917 being unstable at high speeds, but with the 917K having a shorter, less upswept tail and vertical fins, its stability was unparalleled at the time, even at 200 mph. It also certainly helps that its aluminum spaceframe chassis only weighs 93 pounds, and as a result, the entire car actually tipped the scales at just 1,763 pounds. Combined with the fact that this is also one of the rarest Porsches on the planet right now – with only 12 ever built – it's no surprise that the 917K fetched a record price of $14,080,000 at the Pebble Beach Auctions in 2017.
FAQ
Q: What's The Difference Between A 911 Turbo And Turbo S?
Apart from a few minor trim and equipment differences, the nearly $30,000 price gap between the two variants is all due to performance. It still uses the same engine as the 911 Turbo S, but this is detuned to 572 horsepower and 553 pound-feet. This makes both the coupe and cabriolet versions of the 911 Turbo 0.1 seconds slower than their respective Turbo S versions. Its top speed is also lower at 198 mph. Additionally, the 911 Turbo models don't come with the Sports Exhaust, and even the Carbon Ceramic Brakes, and these also affect the performance of the 911 Turbo.
Q: What's The Most Expensive Porsche SUV?
The most expensive Porsche SUV would be the Porsche Cayenne. The 2022 Cayenne has a base price of $72,200, but this could nearly triple to $188,700 for the Cayenne Turbo GT Coupe, which swaps the base model's 3.0-liter turbo V-6 in favor of a 4.0-liter twin-turbo V-8 that produces 631 horsepower and 627 pound-feet of torque, letting this heavy SUV sprint from 0-62 mph in just 3.3 seconds.
Q: Why Are Porsches Expensive?
Porsche makes a plethora of vehicles, but all of them, regardless of whether it's an SUV or a sports car, have a driving signature that's distinctly sporty. Its sports cars are expensive for obvious reasons, as they pack a lot of performance and handling that's one of the best in the industry. On the other hand, SUVs and luxury sedans are heavy, and in order to make them handle as well as their sports cars requires a lot of engineering in their platforms.
Q: What's The Most Expensive New Porsche You Can Buy Right Now?
The most expensive new Porsche you can buy right now is the cabriolet body style of the 911 Turbo S, starting at $228,900. It's Porsche's highest-performing sports car, and it has the performance to match its price tag. Its 3.7-liter twin-turbo flat-six produces 642 horsepower and 590 pound-feet of twist, with power sent through all four wheels via an 8-speed dual-clutch automatic. 0-60 happens in just 2.7 seconds, and if you get the coupe, this drops to 2.6 seconds. Top speed, on the other hand, is 205 mph.