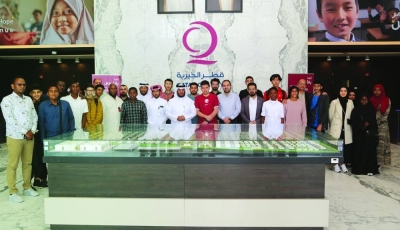 The $1tn milestone: Auto world cruising to the EV era
Just as global spending on electric vehicles is surging to unprecedented levels, so sales are
Just as global spending on electric vehicles is surging to unprecedented levels, so sales are catching up.
Annual spending on passenger EVs hit $388bn in 2022, up 53% from the year before, according to a BloombergNEF report.
And, with the 2022 tally included, the total value of EVs sold to date in the passenger vehicle segment has now crossed $1tn.
For a perspective, global auto sales are worth around $2.5tn a year. So, over the last 10 years since EVs first showed up in the modern era, the value of total car sales has been roughly $25tn.
In that context, the cumulative value of EV sales is relatively modest. Total profits from EVs also are much lower.
Still, growth rates do matter, and almost 60% of total EV spending occurred in just the last 18 months. This year will break records again, with passenger EV sales likely to comfortably exceed $500bn.
Essentially, it would, mean, at the most basic level, if an automaker didn't have a decent EV strategy, they missed out on their share of a trillion-dollar revenue opportunity over the last decade.
The auto industry operates on long product cycles. High-volume automakers develop new platforms that underpin vehicles over what is usually a six- to 10-year period.
The platforms take years to develop, cost billions of dollars and ideally are versatile, allowing automakers to use different body structures catering to a wider variety of consumer preferences.
Long development cycles also mean that if an automaker has been caught wrong-footed, it can take quite a while to realise the full impact of mistakes.
The trillion-dollar EV sales mark is probably the point where it becomes clear that some automakers made the wrong bets.
In Japan, all of the brands combined sold less than 5% of the EVs purchased globally last year, and none were among the top 10 EV brands by volume.
In contrast, EVs will likely be over 30% of sales this year, up from just 5% in 2019, in China.
Alarm bells are ringing at the Japanese automakers now.
Toyota last week unveiled its new game plan under incoming CEO Koji Sato, laying out several changes across the enormous business as it pushes harder toward electrification.
As the world's largest automaker transitions to the EV era, it has a warning for the industry: It's time to fundamentally rethink traditional manufacturing.
For sure, from Detroit to Shanghai, automakers and government policymakers have embraced the promise of EVs to provide cleaner, safer transportation.
European countries and California have set 2035 as the deadline for ending sales of new combustion passenger vehicles.
Tesla's surge to become the world's most valuable automaker — achieving a $1tn valuation last year — humbled established automakers such as Toyota and Volkswagen that once were reluctant to go electric.
In China, the world's largest single automotive market, battery EVs have captured about 21% of the market.
In Europe, EVs account for about 12% of total passenger vehicle sales. EVs accounted for 5.8% of cars sold in the US in 2022, up from just more than 3% the year before.
There are still many challenges ahead as EV sales rev up.
Even after the phenomenal growth of late, only about 3% of the 1.3bn passenger cars on the road globally will be electric at the end of this year. Soaring demand is also placing real strains on the battery supply chain and public charging infrastructure.
Longer term, however, from the ordinary commuter to the rugged off-roader to the tech-laden sports car, the auto world is cruising to the EV era.
EVs are now capturing real market share, too.