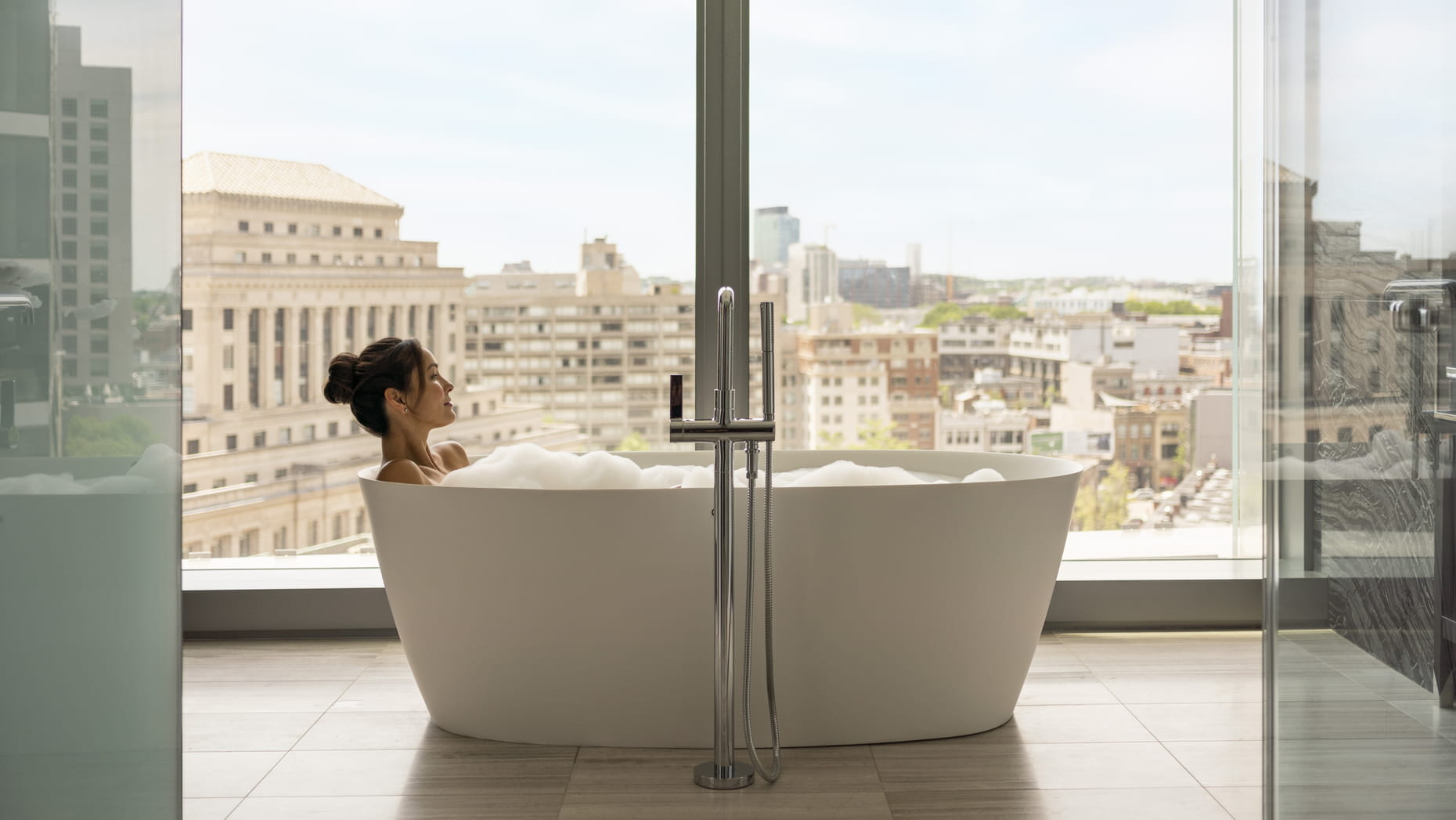 Six Boston Hotels Among Best in America, Per U.S. News Ranking
Two local luxury standouts place among the top 25, according to the 2023 list. Get
Two local luxury standouts place among the top 25, according to the 2023 list.
---
Travel has made a major comeback in the last year. In November, the Transportation Security Administration screened the highest number of passengers in a day since 2019. As the industry bounces back from pandemic lows, it's encouraging to see Boston's status as a worthy travel destination remains strong. According to U.S. News & World Report, six Boston hotels have ranked in the 100 Best Hotels in the USA, with two luxury standouts among the top 25. 
The annual report chooses the nation's best hotels based on a culmination of industry awards, star ratings and user ratings. Placing highest on the list, at No. 16, was Back Bay's 61-story Four Seasons One Dalton, which also houses critically acclaimed Japanese restaurant Zuma, as well as cocktail lounge Trifecta. At No. 21 and praised for its "elegant decor" was the Boston Harbor Hotel at Rowes Wharf. The lobby's marble and vintage chandeliers really are something—and during the warmer months, it's hard to beat having oysters and a drink at Rowes Wharf Sea Grille's waterfront patio.
Also making the top 50 was The Langham, Boston (No. 29), with U.S. News & World Report citing the hotel's close proximity to the Boston Children's Museum and the New England Aquarium as "a major selling point for families."
Three other Boston locations finished in the Best 100: XV Beacon Hotel (No. 57), aptly selected for its "extravagance," with its mahogany paneling, gas fireplaces and antique accents, and its amenities (in-room massages, complimentary car service); the Newbury Boston (No. 68), which boasts the opulent rooftop restaurant Contessa, a "grand trattoria" that really lives up to the hype; and the Mandarin Oriental (No. 76). Take it from us: the Mandarin's spa alone is worth the visit, a massive 16,000-square-foot facility and Best of Boston winner that boasts a warm plunge pool and quartz-crystal steam room among other excellent thermal amenities. 
Here's the numeric breakdown of Boston's showing on the 100 U.S. News & World Report's 2023 Best Hotels in the USA:
16. Four Seasons One Dalton
21. Boston Harbor Hotel at Rowes Wharf
29. The Langham, Boston
57. XV Beacon Hotel
68. The Newbury Boston
76. Mandarin Oriental, Boston
Our city may be bougie, but it delivers—our staycation options make it hard to leave.
---