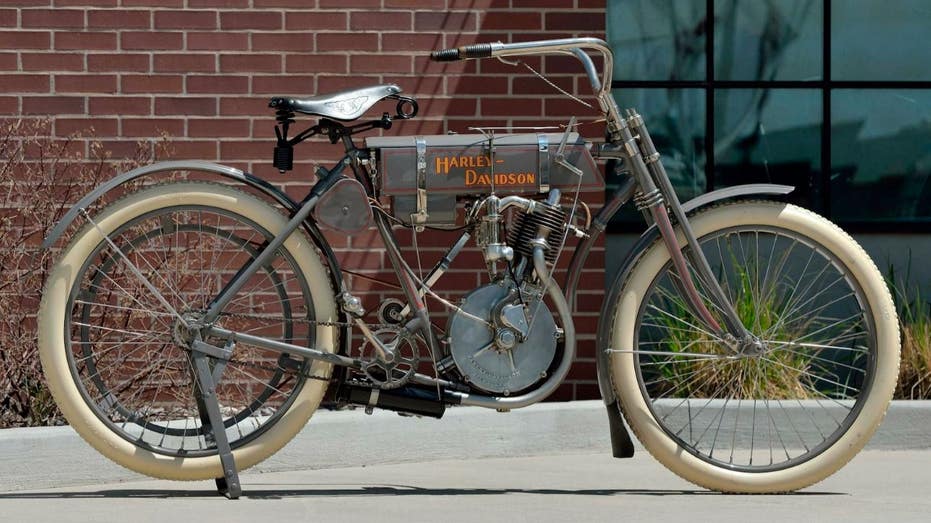 Rare 1908 Harley-Davidson becomes most expensive motorcycle ever sold at auction
'The Pursuit!' host John Rich sits down with the Harley-Davidson family and discusses the beginnings
An extremely rare 1908 Harley-Davidson motorcycle auctioned off in January has become the most expensive bike to ever be sold at an auction, according to Vintagent, a website that tracks vintage motorcycle sales.
The Strap Tank Harley-Davidson sold for $935,000 after fees at the Mecum Auction in Las Vegas on Jan. 28, the auction posted on Facebook. The model was named Strap Tank because nickel-plated steel bands suspended the fuel and oil tanks from the bike's frame.
"We marketed the bike well, and Harley is by far the most famous American motorcycle brand, so we had a feeling it would do well in auction, but obviously you are surprised anytime you sell the most expensive bike ever," said Greg Arnold, Motorcycle Division Manager at Mecum Auctions.
Arnold said the record-breaking bike was restored but still had many of its original parts, including the tank, wheels, engine belt pulley, seat cover and muffler sleeve.
ELVIS PRESLEY'S PRIVATE JET SELLS AT FLORIDA AUCTION: SEE THE WINNING BID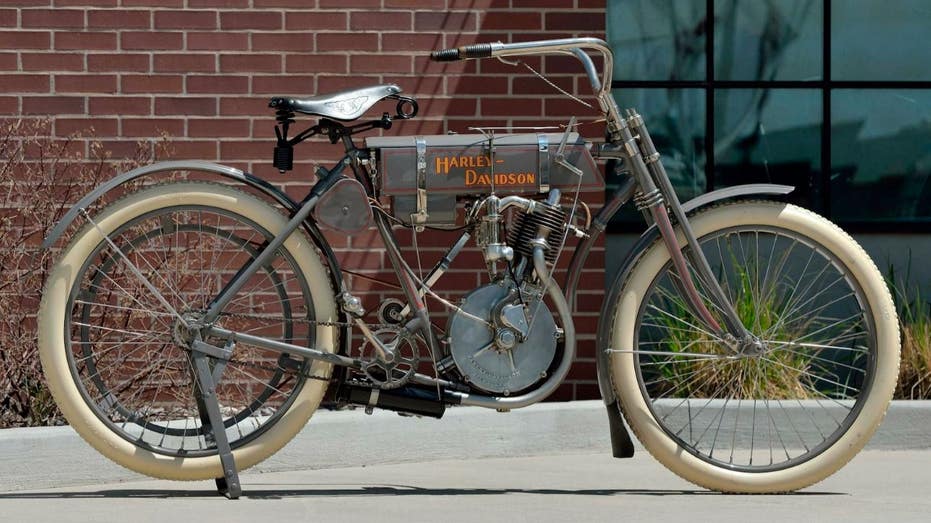 The bike that was auctioned off in Las Vegas was discovered as a complete motorcycle in a Wisconsin barn by David Uihlein in 1941. Uihlein kept it in his possession for the next 66 years.
The Strap Tank was then expertly restored by Paul Freehill of Fort Wayne, Indiana.
Of the 450 motorcycles produced by the company in 1908, less than 12 are believed to still be out in the world and even fewer are in the mostly original condition.
TOM BRADY MEMORABILIA RED HOT FOLLOWING RETIREMENT ANNOUNCEMENT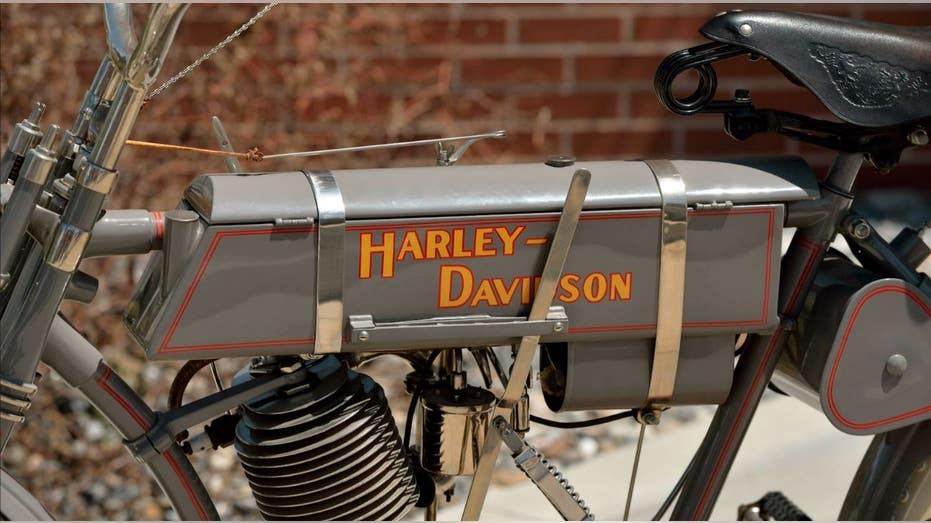 On the auction's website, the Strap Tank was described as one of Harley-Davidson's most rare surviving models because it's the first of the breed. It is also the earliest model one could possibly find since older prototypes are long gone.
The coveted models are said to be the most legendary because they established the pattern for future production – clean and conservative styling combined with a somber color scheme, heavy-duty cycle parts and an engine a little bigger and stronger than the rest.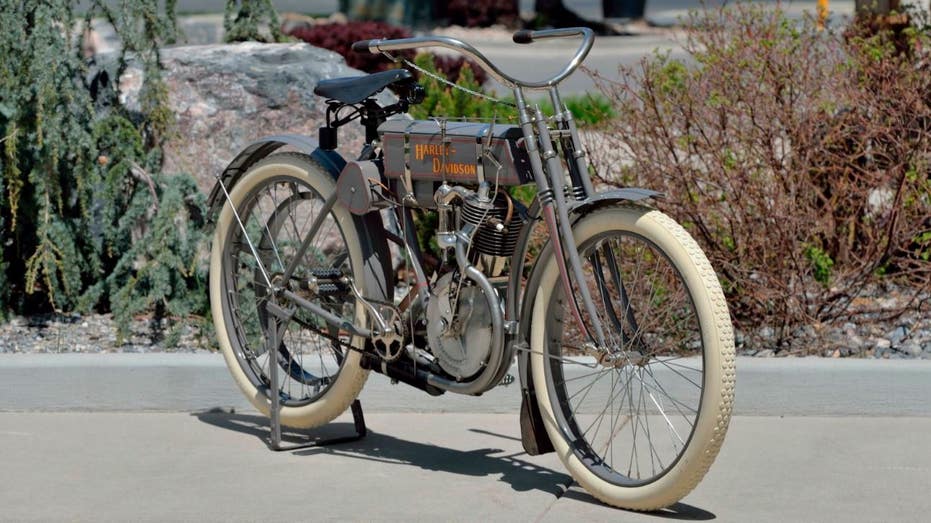 CLICK HERE TO READ MORE ON FOX BUSINESS
A 1907 Strap Tank that was not restored sold for $715,000 after fees.