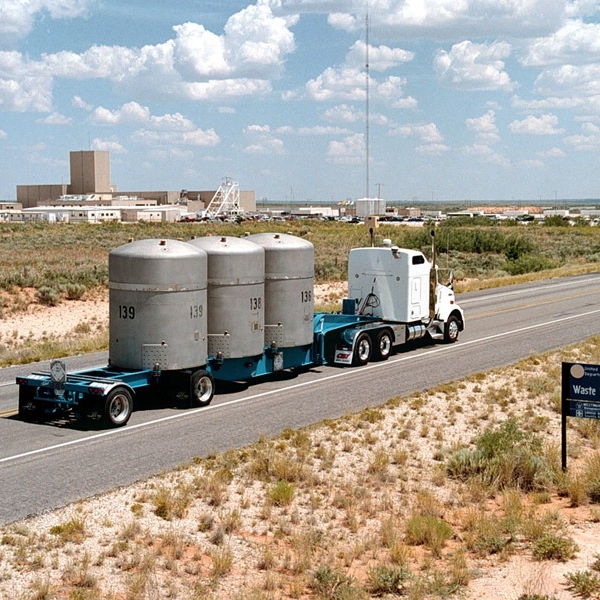 Packaging and Transportation | Department of Energy
DOE successfully completes thousands of shipments each year. The shipments have included a variety of
DOE successfully completes thousands of shipments each year. The shipments have included a variety of waste types (e.g., transuranic waste, low-level waste, mixed low-level waste, used nuclear fuel ) primarily by highway and rail. Under DOE, the National Nuclear Security Administration (NNSA) safely and securely transports nuclear weapons, weapons components, and special nuclear material to meet projected NNSA, Department of Defense, and other customer requirements.
ATLAS
Automated Transportation Logistics and Analysis System.
Motor Carrier Evaluation Program (MCEP)
OPT manages and implements the DOE MCEP in accordance with DOE Order 460.2.  MCEP maintains and monitors a list of evaluated motor carriers from which DOE/NNSA field offices and contractors select to ship their radioactive materials and hazardous wastes.
Packaging Management Council (PMC)
PMC addresses DOE challenges with selection, procurement, design, fabrication, loading, and movement of certified and approved packages containing hazardous/radioactive material.  Due to the diversity in technical and regulatory knowledge required to fully understand packaging requirements for these materials, PMC provides a forum for identification, analysis, and resolution of DOE packaging issues.
RADCALC
Permits registered users to access software used in packaging and transportation determinations.
TRANSCOM
An unclassified tracking and communication system which can monitor the progress of various "high visibility" shipments. Since September 2001, TRANSCOM has been used to monitor over 12,000 DOE high visibility shipments.
Transportation Management Council (TMC)
In accordance with DOE Order 460.2, OPT serves as federal sponsor and advisor for DOE's Transportation Management Council.  TMC membership is made up of DOE and NNSA federal and contractor personnel involved in traffic management, transportation and shipping operations, and transportation safety activities.