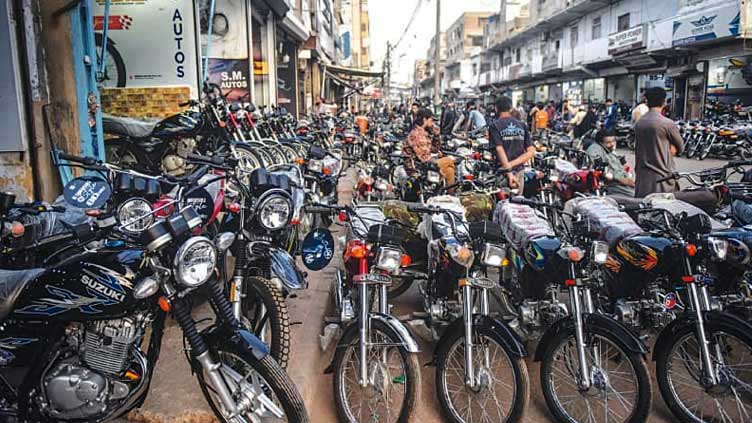 Motorbike, three-wheeler sales decline by 33pc during 1st half – Business
Business Motorbike, three-wheeler sales decline by 33pc during 1st half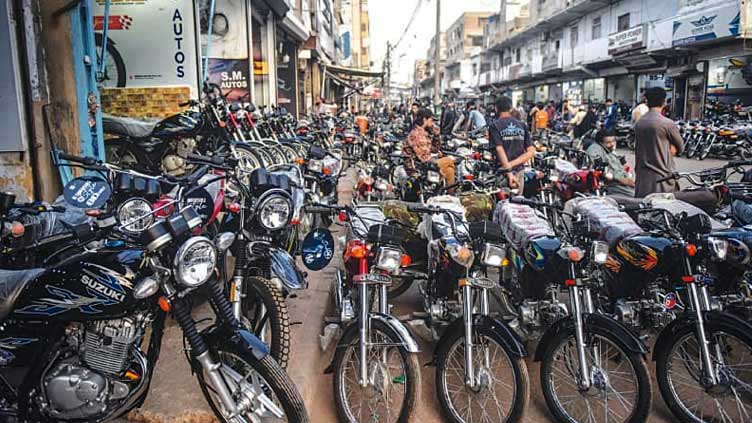 Business
Motorbike, three-wheeler sales decline by 33pc during 1st half
ISLAMABAD (Dunya News) – The sale of motorbikes and three-wheelers witnessed a decrease of 33.09 per cent during the first half of the current fiscal year (2022-23) as compared to the corresponding period of last year.
During the period under review, as many as 627,835 motorbikes and three-wheelers were sold in July-December (2022-23) against the sale of 938,355 units in July- December (2021-22), showing a decline of 33.09 per cent, according to the Pakistan automobile Manufacturing Association (PAMA).
The sale of Honda motorcycles went down 22.96 per cent from 678,655 units in last year to 522,770 units during the current year. However, the sale of Suzuki motorcycles witnessed an increase of 15.15 per cent from 18,030 units to 20,762 units.
Similarly, the sale of Yamaha motorbikes decreased from 12,193 units to 6,823 decreasing by 44.04 per cent while the sale of Ravi motorbikes witnessed a sharp decline of 75.48 per cent from 1,966 units to 482 units during the period under review.
The sales of United Auto motorcycles decreased to 50,384 units from 150,267 units while the sales of Road Prince motorcycles also decreased by 70.17 per cent from 58,119 units to 17,336 units.
Meanwhile, the sale of Road Prince three-wheelers witnessed a decrease of 75.99 per cent from 4,616 units last year to 1,108 units in the same month s current year, whereas the sale of Sazgar three-wheeler also decreased to 3,868 units from 5,567 units.
The sale of Qingqi three-wheelers also showed a decrease of 51.56 per cent, by going down from 7,187 units to 3,481 units whereas the sale of United three-wheelers decreased to 770 units from the sale of 1,624 units, the data revealed.
' ;
var i = Math.floor(r_text.length * Math.random());
document.write(r_text[i]);