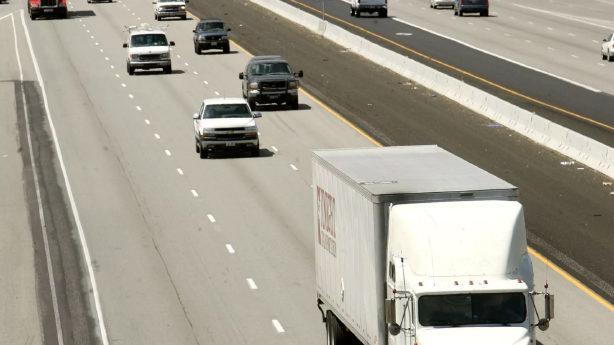 Man taking test drive arrested for kidnapping car salesman, police say
SALT LAKE CITY — A Centerville man who took a car on a test drive
SALT LAKE CITY — A Centerville man who took a car on a test drive over the weekend ended up being arrested after police say he drove 100 mph and refused to let the car dealer get out of the vehicle.
Caleb Gibson, 43, was arrested Saturday for investigation of kidnapping.
Gibson went to car dealership in Salt Lake City and took a vehicle for a test drive along with a sales associate from the dealership. Gibson drove to several locations in Salt Lake City. But when the salesman told him to go back to the dealership, Gibson refused, according to a police affidavit.
"When the victim was on the phone with the 911 dispatcher (Gibson) started driving 100 mph on the freeway, turned the music up and rolled all the windows down. The victim believed that (Gibson) was doing this so that the dispatcher could not hear him to provide his address. The victim stated that he was scared and didn't know (where Gibson) was going to take him," the affidavit states.
The Utah Highway Patrol spotted the vehicle and pulled it over. Gibson claimed he was scared of the salesman "because he kept yelling at him and grabbing the steering wheel trying to have him pull the vehicle over. (Gibson) stated that he was scared to stop the car and kept driving," according to the affidavit.
But Gibson, who has a lengthy criminal history, according to court records, was booked into the Salt Lake County Jail.
×
More stories you may be interested in