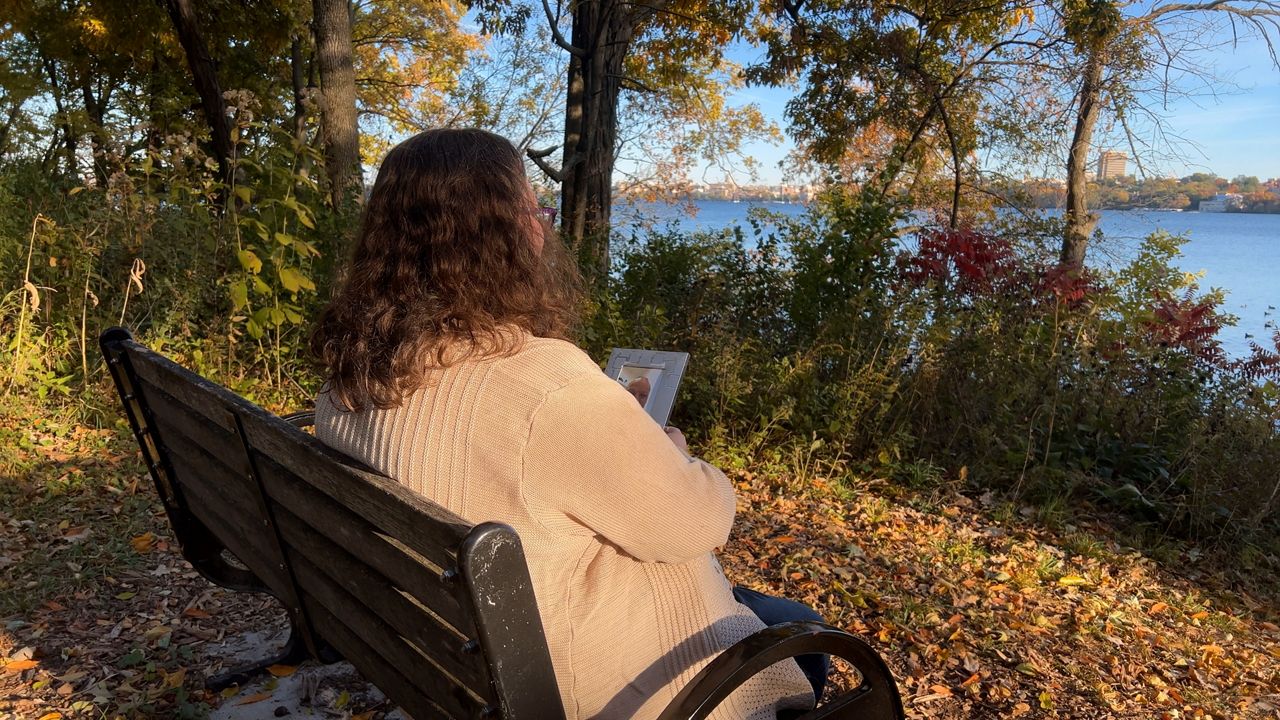 Love for biking leads to giving back to community
MADISON, Wis. — In Madison, road biking is very popular. Many people use the recreational
MADISON, Wis. — In Madison, road biking is very popular. Many people use the recreational sport as a way to stay in shape and commute to work. 
But for local resident Jennifer Bull, biking holds a very special place in her heart. 
"He was such a wonderful mix of intelligence and zany and funny and we were friends for 25 years so we had a lot of history behind us," said Bull. 
Paul van Delst was a scientist and an avid biker. In 2016, during a 100 mile bike ride in Washington D.C., van Delst had a heart attack, and ended up passing away. 
Following his death, Bull was devastated. She wanted to do one last thing for him. She started the Paul van Delst Memorial Foundation, hoping to inspire more people to take up biking. 
"I really hope people develop a lifelong love of biking," Bull said. "It is really good exercise, it is really fun."
Bull's memorial foundation is relatively new and is just getting off the ground, but every year for her and van Delst's birthday, she donates one bike to a local bike shop or nonprofit organization. This year she donated a bike to Free Bikes 4 Kidz.
"I want lots of people to participate, I am hoping people give generously and I am hoping people donate bikes to Free Bikes 4 Kidz," said Bull. 
Free Bikes 4 Kidz is a Madison-based nonprofit organization that takes in people's old bikes, fixes them and gives them away to community members in need. 
"It would probably take me until spring to fix these bikes by myself, luckily I will have help here soon," said operations manager Ryan Harvey. 
Every summer, the nonprofit organization collects thousands of bikes from people like Bull. They then spend the winter fixing the bikes and distributing them to anyone in need of a free bike.
Kristie Goforth, executive director of Free Bikes 4 Kidz, said when she was younger, her first bike meant the world to her. 
"That bicycle really gave me so many opportunities, it got me to school, it got me to my first job and that's what bikes can do, they provide opportunities," said Goforth. "Also, I was able to ride with all of my friends in the neighborhood."
That is one of the main reasons she started this organization. She wanted to inspire and help more people have the same enjoyable experiences she had on bikes.
Bikes can be very expensive. A beginner road bike can range anywhere from $800 to $3,000.
Another part of Free Bikes 4 Kidz's mission is to strive toward transportation equity. On top of that, they help to keep thousands of bikes out of landfills every year.
They have already fixed and given out 8,200 bicycles to new bike owners and they are always looking for more donations and volunteers.
The nonprofit receives most of its donations from September to March, but you can also drop bikes off at the East Towne Mall on Mondays and Wednesdays from 9 a.m. to 3 p.m. 
If you want to get involved with the Paul van Delst Memorial Foundation, you can reach out to Bull at [email protected].