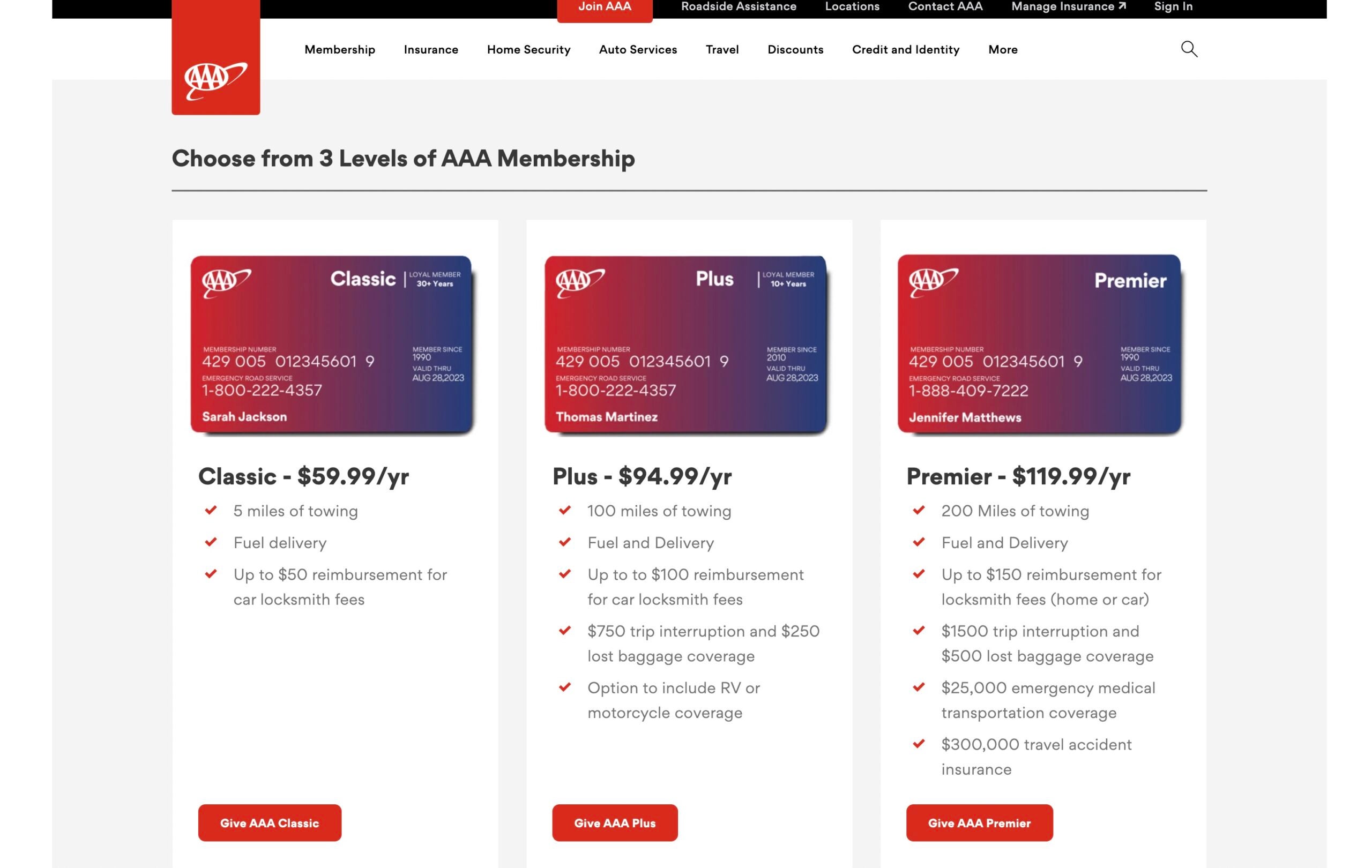 Is AAA membership worth it?
I've been a AAA member for more than 15 years, and I can confidently say
I've been a AAA member for more than 15 years, and I can confidently say that the perks and benefits have come in handy — especially the well-known roadside assistance benefit.
Over the years, AAA has opened up its network to provide vast options and money-saving discounts for travelers beyond roadside assistance.
I'm also partial to the regional magazine AAA produces six times a year; Arizona's is called Via and California's is called Westways. Each issue is full of travel inspiration and valuable tips. AAA even has a travel service you can use to book vacations.
How I've used AAA benefits
Living in Arizona, you can expect that your car battery will not survive more than two years due to the heat. In my case, the two-year timing always seemed to happen in August — the hottest month of the year. I have called AAA on more than one occasion to take advantage of its mobile battery service, and workers have come to my location with a new car battery.
Usually, they will test your current battery power and sell you a new one on the spot if needed. Members receive a $25 discount on batteries purchased during the on-the-spot installation. They even offer a battery warranty, so there's a chance if you purchased your last battery from AAA, your replacement might be free.
It has been a fantastic time saver and more convenient than getting jumper cables and making it to the nearest auto shop. Additionally, AAA membership covers the individual, not just the vehicle. So, you can use your membership for a service call even if you're a passenger in a stalled car.
To request 24/7 roadside assistance, use the AAA online assistance tool, call 800-AAA-HELP (800-222-4357) or you can text HELP to that same phone number and follow the prompts from there.
According to the AAA website, response time varies depending on several factors including time of day, breakdown location, and severity of the issue, and that AAA strives to provide the fastest and most efficient service possible. If you make your request online, you can track the progress of your request and the location of your technician.
What does AAA membership cost?
Membership rates are determined by the local club and may vary, a AAA spokesperson confirmed. The pricing below is provided as an example and is based on Arizona's current club pricing.
Sign up for our daily newsletter
There are three AAA membership levels based on the types of services included.
The entry-level "Classic" membership starts at just $59.99 per year. This basic option allows for 5 miles of towing, fuel delivery and up to a $50 reimbursement for locksmith fees.
The next membership level is called "Plus" and is $94.99 annually. This level will more than pay for itself if you had to use just the locksmith option which is up to $100 reimbursement. This option also includes 100 miles of towing, fuel and delivery, $750 trip interruption, $250 lost baggage coverage and an option to include RV or motorcycle coverage.
The third option, called "Premier" costs $119.99 annually and has upgraded levels of everything in the Plus membership, but also adds $25,000 of emergency medical transportation coverage and $300,000 of travel accident insurance.
Does AAA offer discounts and perks?
AAA can help you save on everything from theme park tickets to car insurance and car repair. AAA membership offers a vast network of discounts and perks when you show your card or make online reservations with certain companies that provide AAA member discounts.
Guide: 6+ unexpected travel discounts to save you money.
A quick look at the AAA merchant list for attractions, zoos, museums and tours reveals discounts for CityPass for some major U.S. cities, Legoland Discovery Centers, Busch Gardens, Six Flags Theme Parks, AMC Theatres and Regal Cinemas, to name a few. You can search by city on the website to narrow down your results.
As I navigated to the AAA website, my Rakuten browser extension popped up and offered me 8% back, so there are ways to stack offers while using your AAA membership.
AAA is a trusted name in the auto industry and not just for its roadside assistance. Auto repair shops can be AAA trust-certified which means as a consumer which means you can access this network and receive discounts on regular automotive service or repairs; the work carries a warranty for 24 months/24,000 miles. You will also get access to priority service and a minimum of 10% off labor costs.
Through AAA Smart Home you can save money on items for your home such as a home security system, smart door locks, energy-efficient thermostats and even home automation.
Many hotel companies offer AAA discounted rates which usually hover around 10% off the best available rate. If you click for rate options, you'll see a AAA rate option on many hotel booking websites.
Another way to utilize AAA perks is for car rentals — many rental companies offer AAA corporate rates which you can find using the AAA travel portal. If you are a renter under 25, you can rent through Hertz, which specifically honors the AAA discount for younger drivers.
Can I gift AAA membership to a friend or family member?
According to the AAA website, gift memberships are available for purchase in some regions of the country: Northern California, Nevada, Utah, Arizona, Montana, Wyoming and Alaska. If the person you want to gift membership to lives in another region, you can search by zip code to find the local AAA club where they live.
Is AAA worth it?
If you enjoy saving money and getting additional home and travel perks, I recommend checking out AAA to see if it is a program you can benefit from. If you are a T-Mobile customer, see if your plan includes the Coverage Beyond program — this includes AAA membership free for customers (a $60 value).
Related: AAA tests program to allow California users to get Real ID