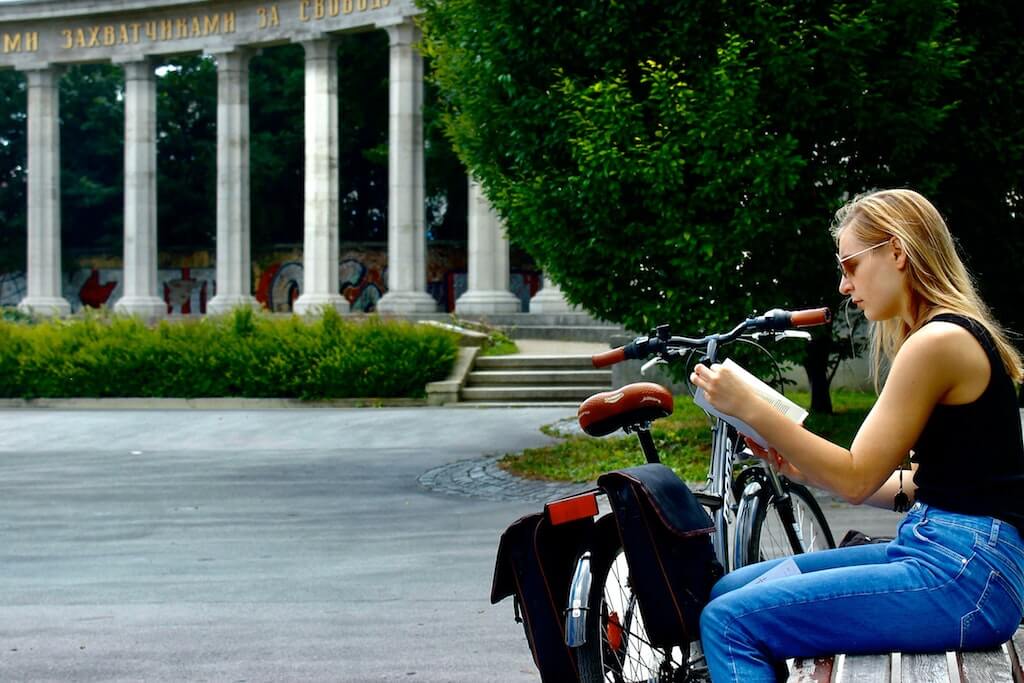 How to Find a Bike for Short People
Top 5 bikes for short people Trek FX2 Disc Women's hybrid bike, XS, $729US
Top 5 bikes for short people
Trek FX2 Disc Women's hybrid bike, XS, $729US

State Bicycle Rigby Single Speed/Fixed Gear, 46cm frame, $399

Kona Coco step-through city bike, XS, $849

Brooklyn Bicycle Co. Roebling hybrid bike, XS, $649.99

Co-op Cycles CTY 1.1 Step-Through, XS, $599
Sometimes short people seem like they are up against it when shopping for a bicycle but not willing to venture down the children's aisle. When it comes to buying a bike, it can be a little difficult if you don't fit the mould. Finding a well-fitting bike when you're tall can be difficult, and similarly when you're on the opposite end. Manufacturers generally cater to those of average size. Therefore, some adjustments are going to have to be made.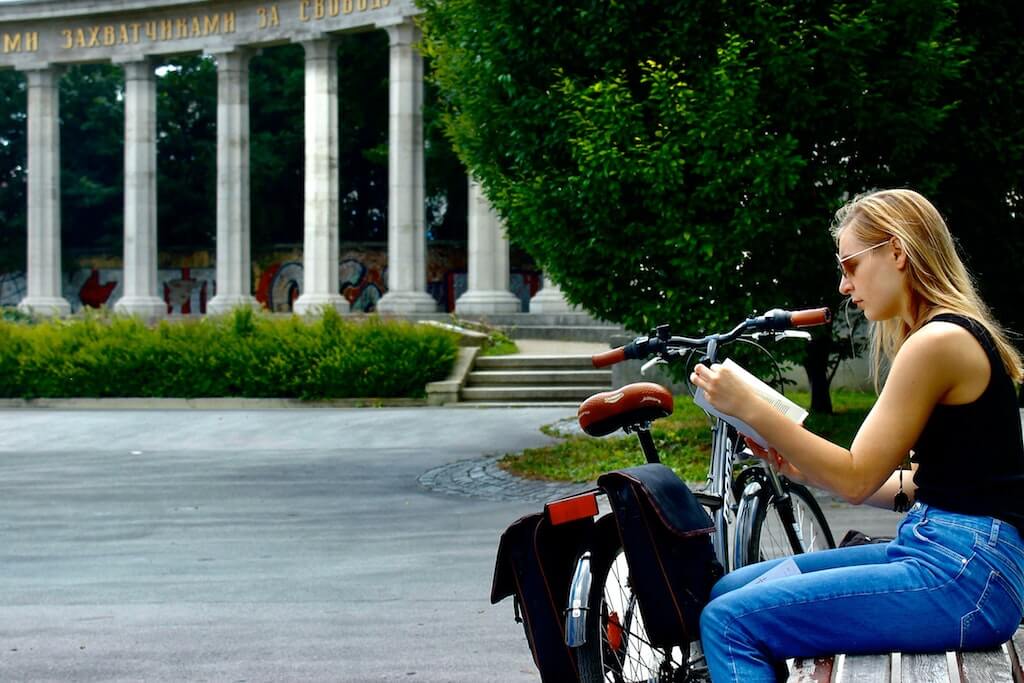 Try as Many Bikes as Possible! 
First off, everyone's proportions are different. The average body proportions for short people are most often longer legs and a short torso, so when manufacturers make their small size bikes they tend to offer in the 5"3 to 5"6 range and may assume you have longer legs.
In addition, individuals with identical heights may exhibit notably distinct body proportions; for instance, one might possess elongated legs and a shorter torso, while another could have a lengthier upper body and shorter lower limbs. Consequently, they are unlikely to find comfort on the same bicycle or when it is configured similarly.
Some manufacturers list seat tube length in cm, some in inches, and sometimes the sizes are listed as S/M/L. You've heard it before, but we'll say it again: try lots of bicycles; you may find you have longer arms, longer legs, a longer torso. Don't rule out anything before trying!
Don't Pay Attention to the Aimed Gender of a Bike
A woman falling 5'2″ or lower may have some more difficulty finding a bike simply because most brands don't carry bikes that small. There are a lot of brands that carry 5'3-5'6 range bicycles nominally aimed at the opposite sex. Some men may find that a bike sized for women might fit them better, or a woman may find that a men's bike fits them better, so keep an open mind –  they're just bikes. Some brands, such as Scott and Bike Friday, make bicycles geared towards short men as well as short women. Bike Friday is particularly notable in that they make a cargo bike which can be adjusted to fit riders from 4 feet to 6'7″, and they also make the Bantam, a bicycle designed specifically for Little People, which can fit riders with inseams of less than 23 inches.
Fine Tune Your Bike to Fit You
If you find that you can manage comfortably with a bike that is slightly too big for you, there are some ways to fine tune your ride so that the bike works for you and not the other way around. Seat height is often the start. From there, try moving the saddle forward on the seat post, which can allow for about 50mm in the distance to the bars.
There is also the option of swapping the stem for a different length or rise. Stems go up with size of bicycle, but most bikes can be fitted with a shorter stem than a standard bike without altering the geometry too much. If the cockpit of the bike is still too long and has you leaning forward much more than you'd like to, swap out the handlebars for the most swept-back set of cruiser bars you can find to get into a more upright riding position. Soma Fabrications is a great place to look for mustache bars.
Get a Bike Fit
The measurements obtained during your bike fit session will enhance your comfort while riding your new bike. If you obtain the 'stack' and 'reach' data from your bike fitter, you can also utilize this valuable resource to aid in selecting your future bicycle.
A bike fit consultation will place you on a stationary bike while the fitter will inquire about your riding frequency, the nature of your cycling activities, and any specific riding objectives you may have. Additionally, flexibility and strength assessments will be integrated into the process.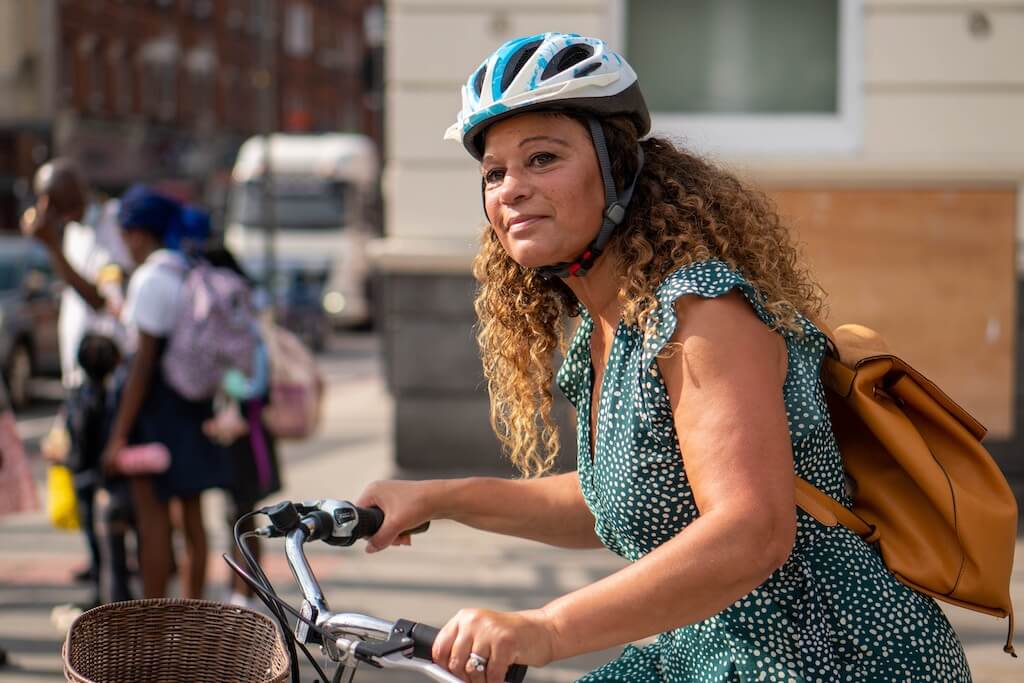 Keep an Open Mind to Frame and Model
Depending on your riding style and needs of a bike, your choice of frame and model can make a big difference when fitting a bike for short people. For instance, choosing a step through will allow you easier access to the ground if you find yourself frequently on your tippy-toes over a diamond frame. Likewise, a mixte frame gives you a little more room between your seat and the top tube. If you're particularly short and really can't find a bike that works for you, a folding bike such as a Brompton or a Dahon is definitely going to work.
More Bikes for Short People
Hopefully, the information above helps a little, but just in case, here is a list of brands that offer smaller option when looking for bikes for short people:
Scott – The Metrix 20 goes down to XS

Islabikes

Cleary Bikes

Trek – Makes smaller bikes as well as Women-specific bicycles.

Giant – The Avail is aimed at women but not super feminine looking.

Brompton

Dahon

Genesis – The Cul de Glandon uses smaller wheels which means making fewer geometry compromises.

Kona Coco – Smallest size is 42 cm.

Brooklyn Bicycle Co. – Custom bikes and lots of options for heights of 4″11 and up.

Civia – Step through and mixte options.

Bike Friday– Specific designs for short people, cargo options

Biria – Lots of options for step through, and easy boarding.
Custom: A Bike Just for You
If you are looking for something very specific and don't mind spending a little more money, definitely consider a custom made bike:
To support Momentum please visit our page on Patreon. Thank you.