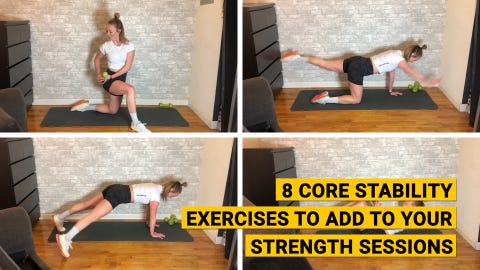 How Cycling Changed Me – Yasmin Boakye
Name: Yasmin Boakye Age: 31Hometown: Baltimore, MarylandOccupation: Learning Experience DesignerTime Cycling: Two yearsReason for Cycling:
Name: Yasmin Boakye
Age: 31
Hometown: Baltimore, Maryland
Occupation: Learning Experience Designer
Time Cycling: Two years
Reason for Cycling: I ride to experience my body's strength and power in the outdoors, to explore and adventure in places near and far, and to connect with people I'd never encounter otherwise.
---
Like many, I started cycling seriously during the pandemic. I signed up for a virtual race where you could do any sport of any discipline, and thought, 'This is a perfect time to try out triathlon.' So I designed my own solo sprint triathlon in Baltimore and found a free online training plan and stuck to it. I swam at my local YMCA, then rode my bike 12 miles to the Inner Harbor, and ran a 5K, all by myself. It was huge for me.
I'd always had an inkling that I'd enjoy tris, and my dad mentioned while growing up that he'd wanted to do an Ironman, but never learned to swim. So falling into triathlon felt like fulfilling an unfinished part of our family legacy. I started with triathlon training using a program from triathlete.com, and then started riding for an hour, two to three times a week.
More From Bicycling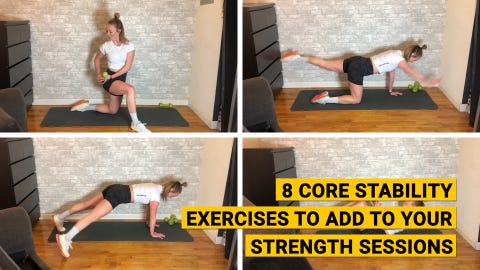 In 2021, I set my first big goal to complete a 70.3 (a half Ironman), and also started working with a wonderful coach for Athena triathletes (women weighing over 165 pounds).
After a failed first attempt, which ended midrace due to a mechanical issue, I spent a year rebuilding my confidence by connecting and training with cyclists in my area, pushing the distance through randonneuring and gravel events, and realizing that no matter how hard you train and prep, part of race day is accepting what the day gives you.
Once I did my first actual triathlon, a sprint that was part of the Chattanooga Waterfront Triathlon in June 2021, and learned about structured training and got an actual road bike, I fell in love with cycling for cycling's sake.
My proudest cycling moment was completing the 1928 Legacy Tour, which was a three-day, 270-mile tour from New York City to D.C. in May 2022 designed to recreate a ride along the same route done by five Black women in the early 20th century. It celebrates Black women's athleticism.
I trained with a group of seven amazing women for several months and we pushed through downpours, mechanical issues, and emotional and physical exhaustion. It was incredibly meaningful to ride across state lines imagining those five women and how it must have felt to ride without all the luxuries of GPS, modern equipment, and the existential fear of being a group of Black women traveling during that era. They did it for the joy, and so did we.
I now ride five days a week for an hour to an hour and a half, and more on weekends. In addition to running, strength training, and mobility work, I also work with a coach. I'm currently training for the Westfjords Way Challenge in Iceland this June, probably my scariest adventure yet! It's a 600-mile stage race over five days, and I'm tackling it solo— though I hope to build community with the 100 or so other racers.
As with many events, I chose it because the organizers put out a specific call for people of color and FTWN-B (femme, transgender, woman, non-binary) folks which I wanted to answer to show that we, too, can be out there. And because once you DNF for reasons beyond your training and your own body, it's less scary to take on things far beyond your current capacity. So I'll train like hell and then, as always, know that true growth ultimately comes not from the finish, but from the journey.
When I started cycling, it took me months to understand how gears even worked. I couldn't ride up hills without panicking. Even as a person who has raced, ridden multiple centuries, and rides around 100 miles a week, I still get scared often. When beginners look at big miles on Strava or see the end results on social media, they should know that, behind that, there are a lot of mistakes, failures, and efforts to try again. I try not to hide that everyone has made mistakes and had to start somewhere.
Cycling has changed my life so much. I struggled with body image issues for many years and was constantly cycling up and down the scale, looking for a magic fix. I went to the gym sporadically and as a form of self-discipline, which never worked. Cycling more seriously taught me the value of structure and progression, and allowed me to finally feel strength and power in my body, sans obsession with the number on the scale.
So much of how I ride is about giving back. I'm very conscious of choosing events that are intentionally creating space for people of color, women, cyclists of all shapes and sizes, and paracyclists, like SBT GRVL and the Dirty Kitten Series here on the East Coast. I joined the All Bodies on Bikes and Melanin Base Miles communities to spread visibility of bodies outside the norm in cycling,
Cycling allows me to feel bold and brave. I'm not naturally adventurous, and grew up as a very cautious, physically awkward kid. I was never picked for team sports and couldn't catch a ball to save my life. Cycling has taught me that even as an adult, you can change your inner narrative and find adventure on your own terms.
---
These three tips have made my cycling journey a success:
1. Ask for help
I spent months noodling around online trying to figure out how to do simple things like change gears and fix a flat. I would have saved so much time and frustration if I would have just asked real humans earlier on. As a curvy Black woman, I sometimes get nervous about whether I'll be seen as unknowledgeable or too green, but I've found 98 percent of the time that spaces are more inclusive than I might initially perceive.
2. Join a local, inclusive group

As a person who started with triathlons, I love structured training plans, as well as doing my own thing. But I learned the hard way that raw strength and power doesn't automatically translate outdoors. Joining a local, chill cycling team sponsored by my bike shop helped me to connect with great humans who have helped me with skills on and off the bike—from fixing mechanics to working on cadence and crushing hills.

3. Ride in the morning
I'll ride at night if I have to, but the endorphin rush from riding in the a.m. is unmatched. Plus, I don't have to fear life getting in the way of my rides. Schedule yourself first.
---
Yasmin's Must-Have Gear
→ Untapped Maple Waffles: As a vegan cyclist, this is such a delicious option for real food on the bike. I love the plain maple flavor, especially on a cold ride!
→ PTAP Designs Bike Bags: Someone on my bike team makes the most gorgeous and practical bike gear for this brand, right here in Baltimore. I love my Chonker and Mondo Saddle Bag for carrying all the things.
→ Machines for Freedom Trail Jersey: MFF represents so much of what I love about cycling right now—inclusion, size diversity, and cool. The trail jersey makes me feel strong and looks fly even after sweating my ass off on hot gravel rides.
→ Betty Designs Geo Burst Cycle Bib Short: Betty is a woman-led company with a triathlon focus, but they also have incredible cycling gear. Their slogan is "Badass is Beautiful," and that's definitely how I feel crushing hills with bibs that have a skull-and-butterfly logo on the backside.
---
We want to hear how cycling changed you! Send your story and submit your photos to us via this web form. We'll pick one each week to highlight on the site.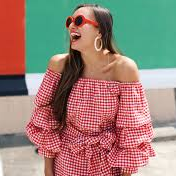 Emily Shiffer is a freelance health and wellness writer living in Pennsylvania.