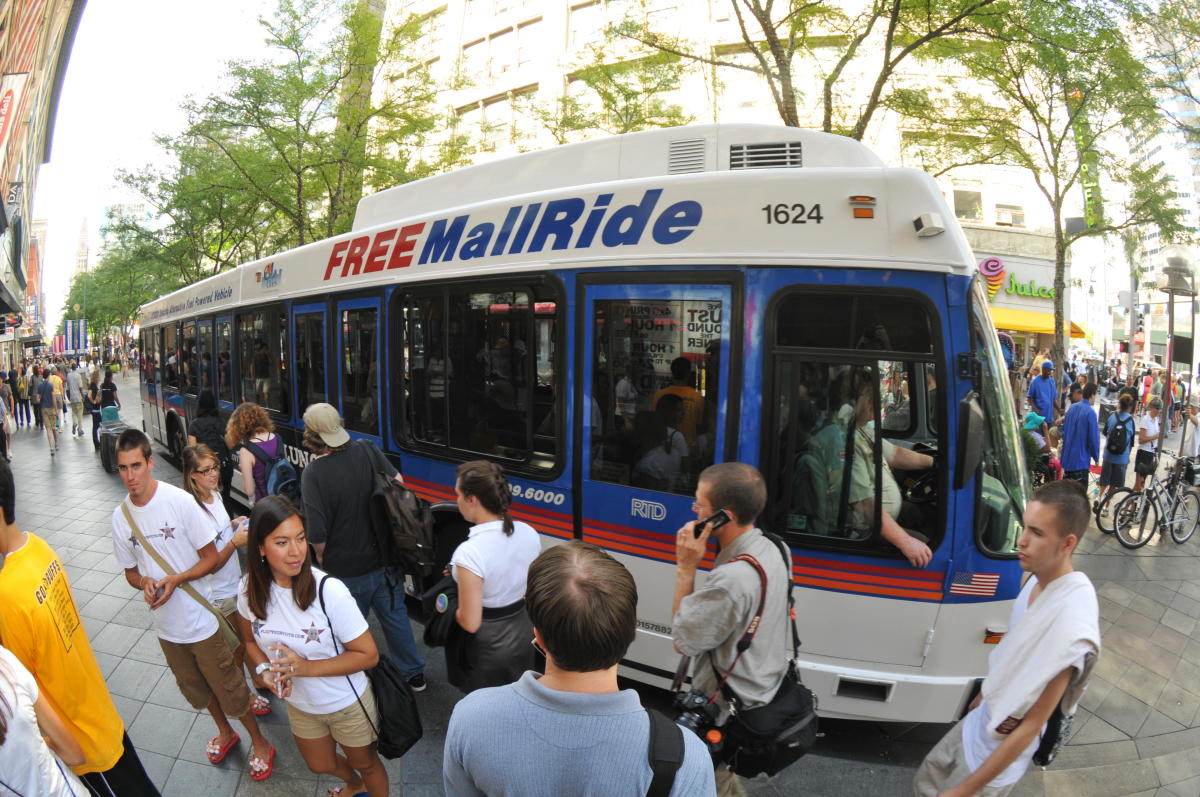 Denver Public Transportation How-to | VISIT DENVER
RIDING THE LIGHT RAIL Again, check out the RTD website first for routes, fares and other pertinent
RIDING THE LIGHT RAIL
Again, check out the RTD website first for routes, fares and other pertinent info. And you can call the RTD Customer Care line (303-299-6000) for light rail info, too — they're happy to help!
Next, head to the station. They're easy to find thanks to their open design, artwork and red and white signs on nearby streets leading to the stations. Many of the RTD light rail stations have Park-n-Ride lots where you can park for free. Bus routes and/or Call-n-Rides also serve many stations. Use the ticket vending machines located at each station to pay for your trip — unlike the bus, you need a validated ticket before you get on board. Your ticket will automatically be validated with the date and time you purchased it from the machine. An RTD bus transfer or pass will get you on the light rail free of charge, though an upgrade may be needed if your light rail fare is more than your bus fare. As the light rail approaches, check the electronic sign above the windshield to make sure this is the correct line. Wait for the train to come to a full stop. The doors will open and you can board. Once the train is underway, a fare inspector will check your ticket.
The RTD light rail system is divided into four fare zones: A, B, C and Airport. The number of zones you travel in for each one-way trip determines your fare. Arriving trains stop at every station, so you don't have to signal the driver. Once the train has stopped, the doors will automatically open, or you can push the lighted green button. Please wait for the passengers on the train to exit before you get on board.
AIRPORT RAIL 
The long-awaited "Train to the Plane," a new rail line that runs from Downtown to Denver International Airport (DEN) and vice versa, opened on April 22, 2016. Riders departing from Union Station will reach the airport in 37 minutes, with trains leaving every 15 minutes during peak times. The fares to and from DEN are just $10.50 (with discounts available). Purchase tickets and use this line as you would any other rail line — just don't forget your passport and suitcase! For more information, see our Denver Airport Rail page.