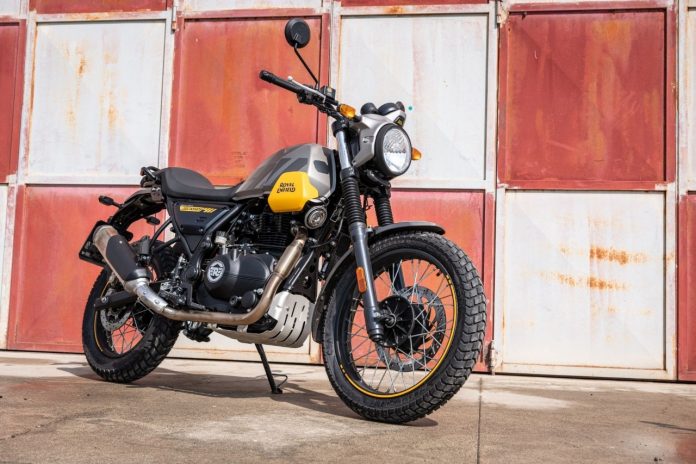 British Motorcycles Market 2023 – Data, Insight
Royal Enfield_Scram 411 British Motorcycles Market hit by high inflation and low demand. In April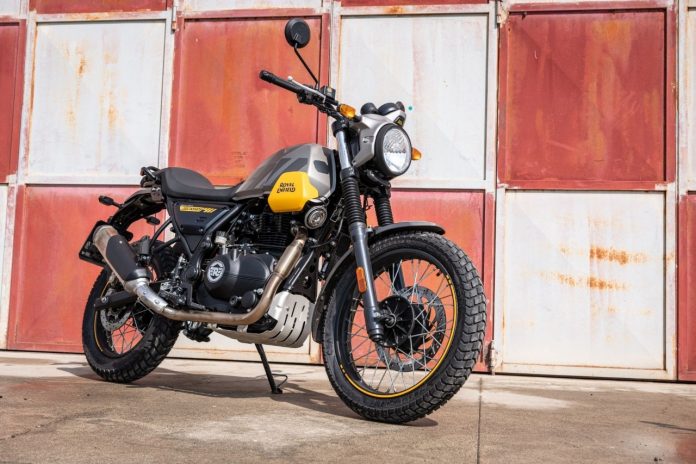 British Motorcycles Market hit by high inflation and low demand. In April sales have been 9.838 (-13.1%) with year to date 2023 figures are 37.839 (-4.1%). Honda is market leader, while KTM shines.
UK Motorcycles Industry Trend and Perspectives
Weak consumer demand and record inflation hit the 2-Wheeler industry in the start of the year with first quarter sales reported down 0.5% (thanks to the delivery of many motorcycles ordered last year), before to lose in double digit in April.
Indeed, in April sales have been 9.838 (-13.1%) with year to date 2023 figures are 37.839 (-4.1%).
While the motorcycles segment is growing 2.8%, the scooter segment declines sharply -21.2%, with most significant fall in the 2-50cc and 51-125cc classes, those more impacted by the lower demand in the metropolitan areas.
The trend is confirmed by the electric L1 segment (-56.7%), due to the lack of products. While many manufacturers have announced at EICMA 2022 the launch of new electric models, actually these waited models are not yet in the market and customers are waiting.
Looking at top manufacturer's performance, Honda has taken the leadership with YTD sales down 5.3%.
In second place Yamaha benefits from strong production availability and is up 4.4%.
In third place BMW gained 5.6% while in 4th place Triumph gained 13.8%.
Behind strong performances for KTM (+33.2%), Suzuki (+71.3%) and Gas-Gas (+46.4%).
British Motorcycles Industry in 2022
Accordingly to data released by the Kingdom Office for National Statistics, the economy is deteriorating in Great Britain, month after month and the "technical recession" could be confirmed within December GDP figures after than it fell in negative in August.
Production is already negative and consumer's spending is declining, hit by the last 40 years record inflation and not yet well supported by the new government.
The economic environment explains for the most the trend within the 2-wheeler market.
After a quite positive first half, ended with sales up in double-digit pushed by electric vehicles boom and entry level motorcycles segment, in the third quarter the market fell down 11.3% and in the Q4 lost 4.8%.
Sales are heavily depending by the manufacturers difficulties to feed the network, due to the short production caused by raw materials cost and shortness, in particular in the microchips area. Consequently, the sales trend is not linear, but -depending on bulk of new vehicles shipments – show an erratic trend. 
Full Year 2022 sales have been 122.531 (+3.5%) while electric L1 segment moved up 81.2% and the L3 segment +13.8%. 
On top of the competitive arena there is Honda with 23.757 sales (+20.3%) followed by Yamaha with 14.829 (+8.7%) BMW with 8.723 (-5.6%) and Triumph with 8.271 (-10.4%).