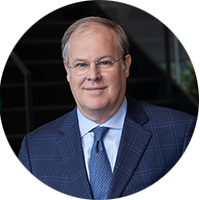 Best Practices in Selecting the Optimal Distribution Site
Analyst Insight: Locating a new distribution site requires a thoughtful plan executed by an experienced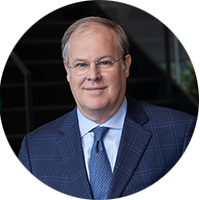 Analyst Insight: Locating a new distribution site requires a thoughtful plan executed by an experienced team. In the tumultuous, post-COVID-19 world, having a disciplined process is especially paramount to offset supply chain bottlenecks, inflationary pressures, workforce constraints and tight real estate markets. 
In a recent survey of business leaders, 64% expected to expand their distribution footprint in the next three years. Concerns centered around labor and pressures in transportation and occupancy costs.  What, then, are best practices that companies can employ to achieve optimal project outcomes? How can they weigh the trade-offs to locate the right facility, geography and workforce at the right time? Following are five key areas to address. 
Network and facility design. All planning events start with an operational assessment against a basic cost and service model. Historically, inbound and outbound transportation studies have framed the geography to be evaluated. E-commerce, however, has completely changed consumer expectations from traditional two- or three-day delivery to next- or same-day. Companies must meet that promise by adding both inventory-analysis capabilities and staffing. Creative network design analyzes preferred locations based on total forecasted supply chain expenditures.  
Facility design offers an independent look at the current state, inventory mix and growth projections.  Labor modeling, automation and adjacencies create the "future state" against which any new facility is designed. Future facilities will have 40-foot ceilings, heavier loading capacity and abundant power. The network and facility design must be done early on to create the roadmap and location centroid. 
Workforce planning and analysis. In the past, labor availability was a given, with analysis a cursory event based on flawed data. Today, labor costs can represent 30% to 50% of a company's operating budget and must be closely scrutinized. Indeed, scalability and availability are immediate risks that require new insights. Any geography needs to be viewed through the lens of three key criteria:  
The longevity of a given market to accommodate a company's supply and skilled worker needs;
Scalability to meet seasonal demand and supply chain bottlenecks, and
Density of skilled candidates within competitive proximity to the targeted location, calculated for future growth. 
Meeting the challenge head-on requires becoming an employer of choice, flexibility, heavy investment in training and agile planning. 
Real estate and financial structure. In recent months, there's been a doubling of demand to supply, and the two won't reach equilibrium for at least the next 18 months. As a result, timelines have been compressed, with a bidding war for space. Rents have spiked by 30% to 70% year over year. And with the recent tightening by central banks, development capital will be further constrained. Creative deal structures drawing on company balance sheets will be key to surviving over the near term. Capital for tenant improvements will increasingly be borne by companies directly. 
Construction management. Facility construction requires an accurate budgeting, scheduling and feasibility mechanism. Extreme volatility in the pricing of commodities like steel, concrete and roofing products has caused significant startup delays and unprecedented risk. Aligning the construction and design team early on is equally crucial. 
Incentives from government agencies. The negotiation of meaningful governmental incentives must run concurrently with the process. Today, we also must add to the criteria availability of infrastructure such as electricity, water, roads and fiber optics. Companies also need to partner locally, with training opportunities at the local and state levels, including community colleges and high schools. 
Outlook: Expect to see continued growth of industrial facilities in the coming months. While economic headwinds are strong, a refreshed network design to meet tighter service levels is essential to building an agile process for location selection. By combining labor, real estate and feasibility analytics, business leaders can better manage risk and execute a successful growth strategy.