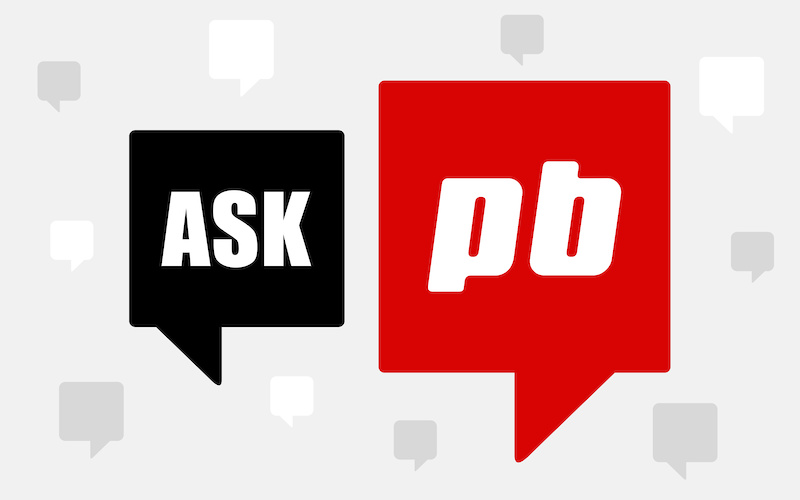 Ask Pinkbike: Fixing Rattling Brake Pads, Best Backcountry Bike, & Are Shock Lockouts Necessary?
Here at Pinkbike, we get inundated with all kinds of questions, ranging from the basic
Here at Pinkbike, we get inundated with all kinds of questions, ranging from the basic "Can I have stickers?" to more in-depth, soul-searching types of queries like if you should pop the question or what to name your first child.

Ask Pinkbike

is an occasional column where we'll be hand-picking and answering questions that have been keeping readers up at night, although we'll likely steer clear of those last two and keep it more tech oriented.
---
Best Bike For Backcountry Adventure?
Question: @Bleeder asks in the All Mountain, Enduro & Cross-Country Forum: After riding Lord of the Squirrels last summer, I had to rethink what type of riding do I want to do heading into my 50's. I still love bike parks, but the big epic rides in the back country are more enticing to me these days. Question is, what's the best bike for such rides? What climbs like an XC, but is still fun on the downhill? Trail bike? XC bike, that's got a big fork and shock? Enduro bike, that's gear super low? All can be great big day adventure bikes, but what's the best combo? Also, I'm a big guy, and struggle with the climbs, for now at least.
---
Cure for Shimano XT Brake Pad Rattle?
Question: @tom-mega asks in the Mechanic's Lounge: Hi all, just had my Nukeproof mega built with XT four pot brakes. 1st ride out this afternoon and I've noticed that going down a slightly rough fire road there is a major rattle. Seemed to go away when I touched the front brake. Had a feel of the front pads and the fins seem to rattle against the caliper. Has anyone had this and what's the fix as it's going to drive me mad?
---
New Wheel and Fork Compatibility?
Question: @cascaderanger asks in the Bikes, Parts, & Gear Forum: I am working through my front wheel/fork upgrade and need an informed judgement.
I would like to upgrade the fork on my 2015 Santa Cruz Bronson to one that runs a 15x110mm axle. My original fork/hub uses a 15x100mm thru-axle. I am looking to buy a Hope Pro 4 15x110mm hub, lace it up to a Spank 27.5 30.5mm inner diameter wheel, and use my current Maxxis Minion DHR II 27.5″ 2.3″ wide tires. The frame doesn't support much wider tires and there's mud in my future. Any issues you see with this Hope/Spank/Maxxis configuration?
---
Is a Lockout Absolutely Necessary?
Question: @Jtait05 asks in the Beginner's Forum: I am new to this world but loving every ride! That said, I went from a Trek Stache to a Scott Spark 910. Went that route mostly based on the TwinLoc system (and friends have them). I have found that the lockout is valuable but annoying at the same time. If I forget that I am locked out (very minimal travel) and start to bomb down I quickly realize that I forgot to open my suspension.
I enjoy the climbing portion of this sport, as much as flow sections and smaller jumps (for now). I am under the belief of, if I don't have the ability to lock out my suspension I will be wasting a ton of energy when going uphill. It's nice to have the remote option vs a switch on the shock. My question is, for a bike that would have 140ish millimeters travel does a solid "tune" negate the lock out? As I continue to ride, I'm finding my likes and dislikes and I am thinking of the next chapter – do I need dual lockout or not?
---