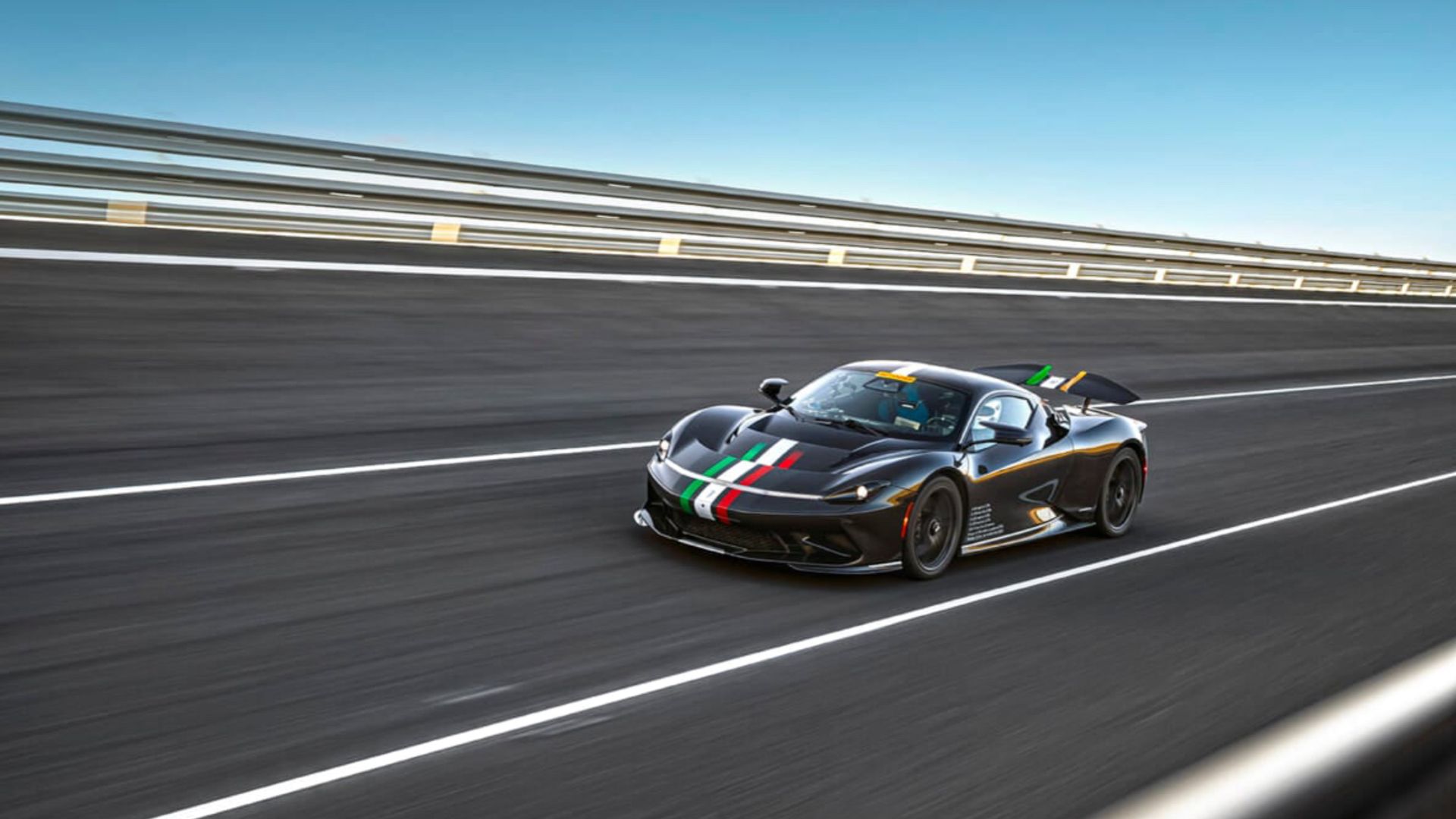 10 Real-World Cars That We Want To See In The Upcoming GTA VI
For a video game series that is focused primarily on driving and shooting, neither the
For a video game series that is focused primarily on driving and shooting, neither the driving nor shooting was very intuitive in the early Grand Theft Auto releases. The driving was still a little wonky on the highly successful Grand Theft Auto: San Andreas, but they eventually ironed things out, and GTA V delivered an insanely fun and wholly satisfying driving experience. It's been a decade since that game came out and only Grand Theft Auto Online has been there to keep fans going.
RadioTimes.com has compiled all the most reliable rumors and leaks to report that Grand Theft VI is in the final stages of development and Rockstar plans to release it sometime in 2024. It's guaranteed to be released for the PlayStation 5, Xbox X/S, and PC. Thanks to a few gameplay leaks, the game appears to be set in Miami, with the biggest map yet and features a female Latina protagonist. It's possible she is part of a Bonnie and Clyde-style crime duo, and in all likelihood there will be several playable characters.
At the heart of the Grand Theft Auto open world are the cars. In the GTA universe however, these are not real life cars, but rather ones that look suspiciously like actual vehicles. For example, a Pfister Comet is a Porsche 911 and an Inverto Coquette is a Chevy Corvette C7. It's unlikely that Rockstar will buck the trend and use real licensed vehicles for GTA VI, but if they did, there are some important ones they should include. The GTA games have hundreds of vehicles, covering just about everything, so making a list of what should go in part six requires some out-of-the-box thinking.
RELATED: Top 10 Fastest Cars in GTA V
10
Pininfarina Battista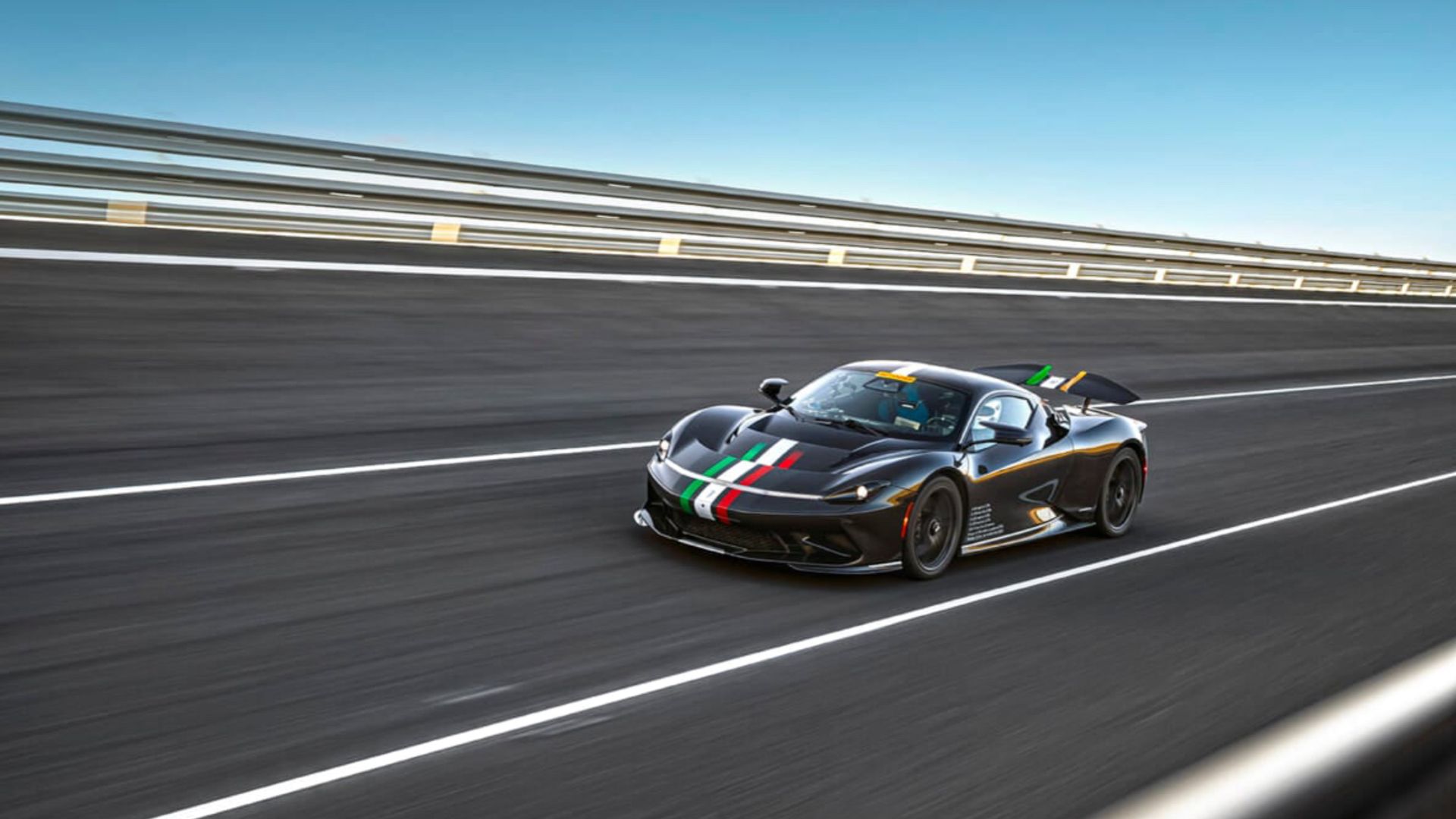 Front three-quarters of a black Pininfarina Battista burning up the track 
GTA V has something similar to a Pininfarina Battista in the Grotti Furia, but it may actually be a Ferrari SF90 Stradale. "Grotti" is GTA's fictional name for Ferrari, plus the game vehicle is powered by an ICE V-12, while the Automobili Pininfarina is an all-electric supercar.
The Pininfarina Battista recently became the fastest production car in the world, blistering the quarter-mile in 8.8 seconds. It also set a record for the fastest 0-60 time, doing it a blink-of-the-eye 1.79 seconds. This would be the perfect ultimate race car for GTA VI, though it would probably be so expensive, just like in real life, that boosting one would be the best option to getting one.
9
1967 Plymouth Belvedere GTX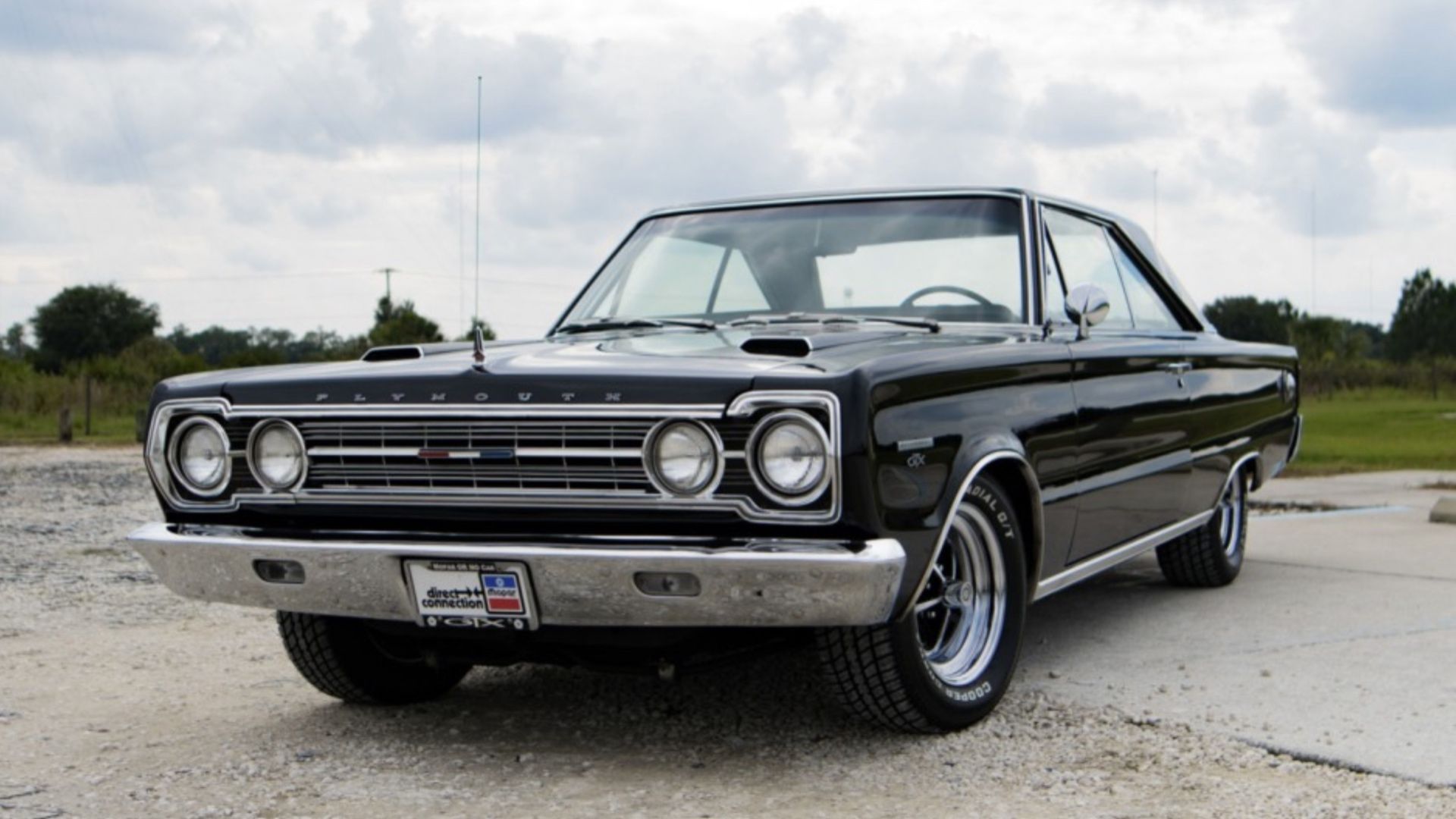 1967 Plymouth Belvedere GTX with 426 Hemi
The Grand Theft Auto games have plenty of American Muscle, with cars meant to be Camaros, Mustangs, and Corvettes from all eras. They also have Mopar in the form of a car called the "Imponte Dukes" which looks like a 1969 Charger. Oddly enough, "Imponte" is supposed to be GTA's Pontiac, so for some reason there's a Pontiac Dodge Charger.
What GTA lacks however is a reasonable facsimile of a first-gen GTX. The 1967 Plymouth Belvedere GTX was one of the baddest American muscle cars ever built. Equipped with the 425 horsepower 426 Hemi, the "gentleman's muscle car" could rip a quarter-mile in 13.5 seconds, hitting 105 mph.
RELATED: The Plymouth GTX Was An Upmarket Muscle Car Convertible With A Hemi Heart
8
2024 Tesla Cybertruck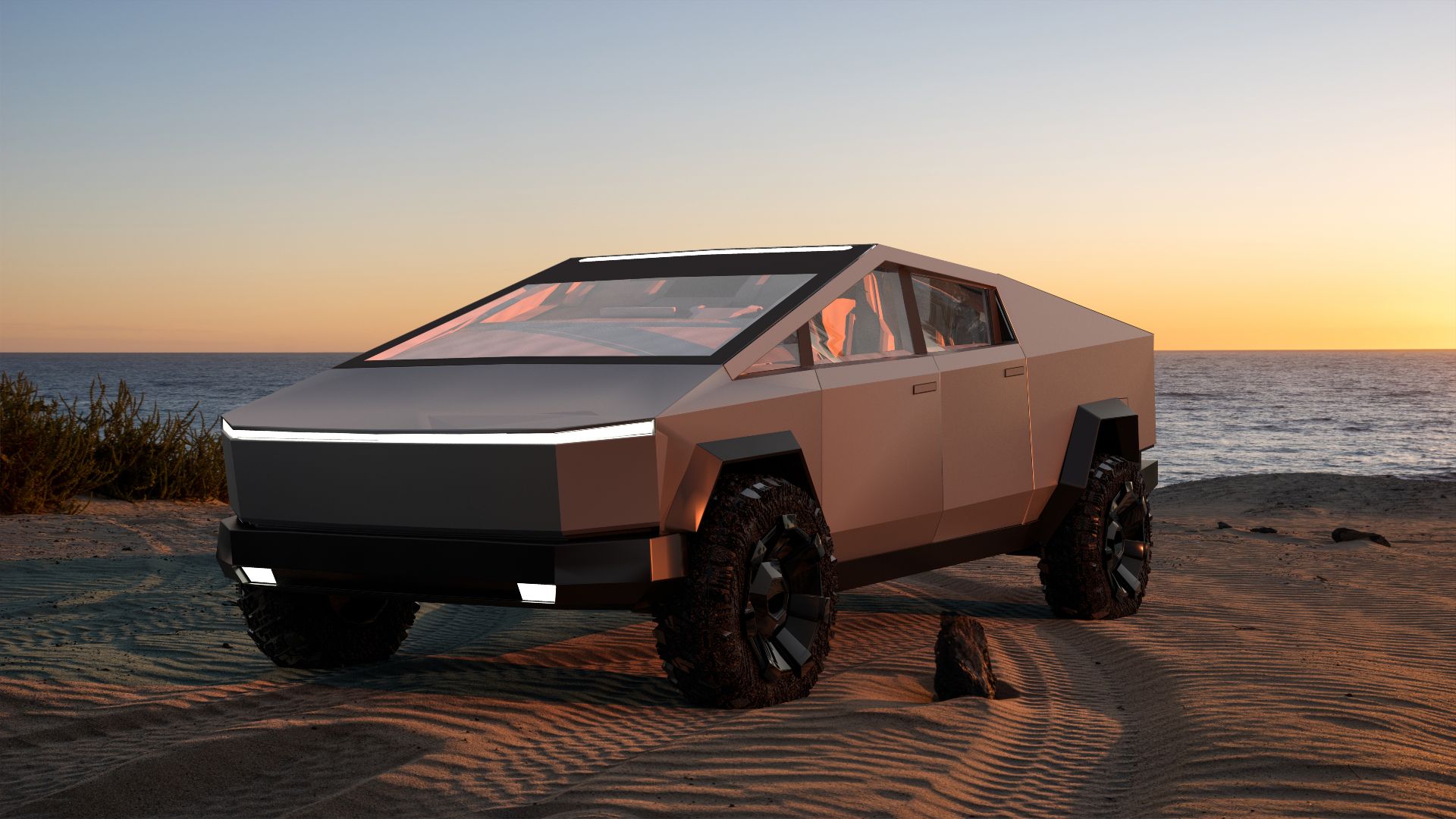 Front three-quarters shot of a Tesla Cybertruck 
GTA V was released a decade ago, before the EV revolution, but thanks to GTA Online, there are Teslas in the video game universe under the name "Coil." They still haven't introduced the Tesla Cybertruck though, and the semi-bullet-proof windows would lend itself well to any missions where gunfire is blazing. A modder created some code to add the Cybertruck to GTA Online, but it needs an official inclusion in GTA VI.
The Cybertruck's 805 horsepower, all-wheel drive set up would also be an advantage to any off-road adventures. Then again, if GTA VI is based in Miami, there's probably not a lot of off-roading opportunities. It could probably hit a top-speed of 130 mph on the sands of Miami Beach, which wouldn't be a bad thing.
7
The McMurtry Spéirling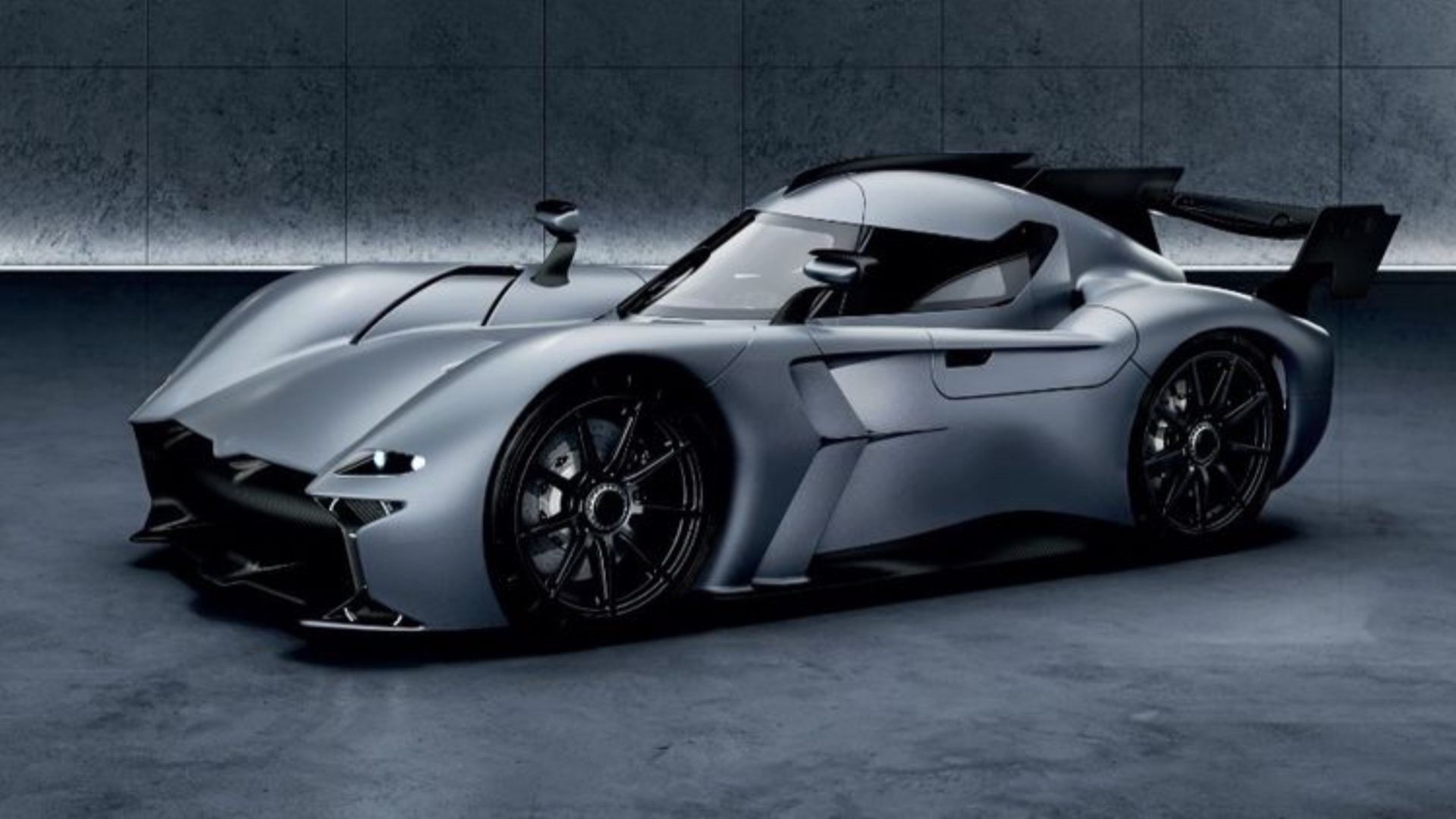 McMurtry Spéirling side shot
Rockstar probably wouldn't spring for a licensing fee on the Batmobile, and would probably get sued for replicating it, but the McMurtry Spéirling is the next best thing. The all-electric supercar looks like a stubby version of Batman's ride from the 1980s era, but it is decidedly much faster.
The obscure British EV is single-seater that weighs 1,000 pounds and has 1,000 horsepower, which is another way of saying it is fast as hell. In fact, it's faster than the Pininfarina Battista, with a 7.97 second quarter-mile and 1.4 second 0-60 time, but it's not exactly a production vehicle. With a bubble canopy, there are no windows to shoot out of, but it would make a great GTA getaway car.
6
Dodge Tomahawk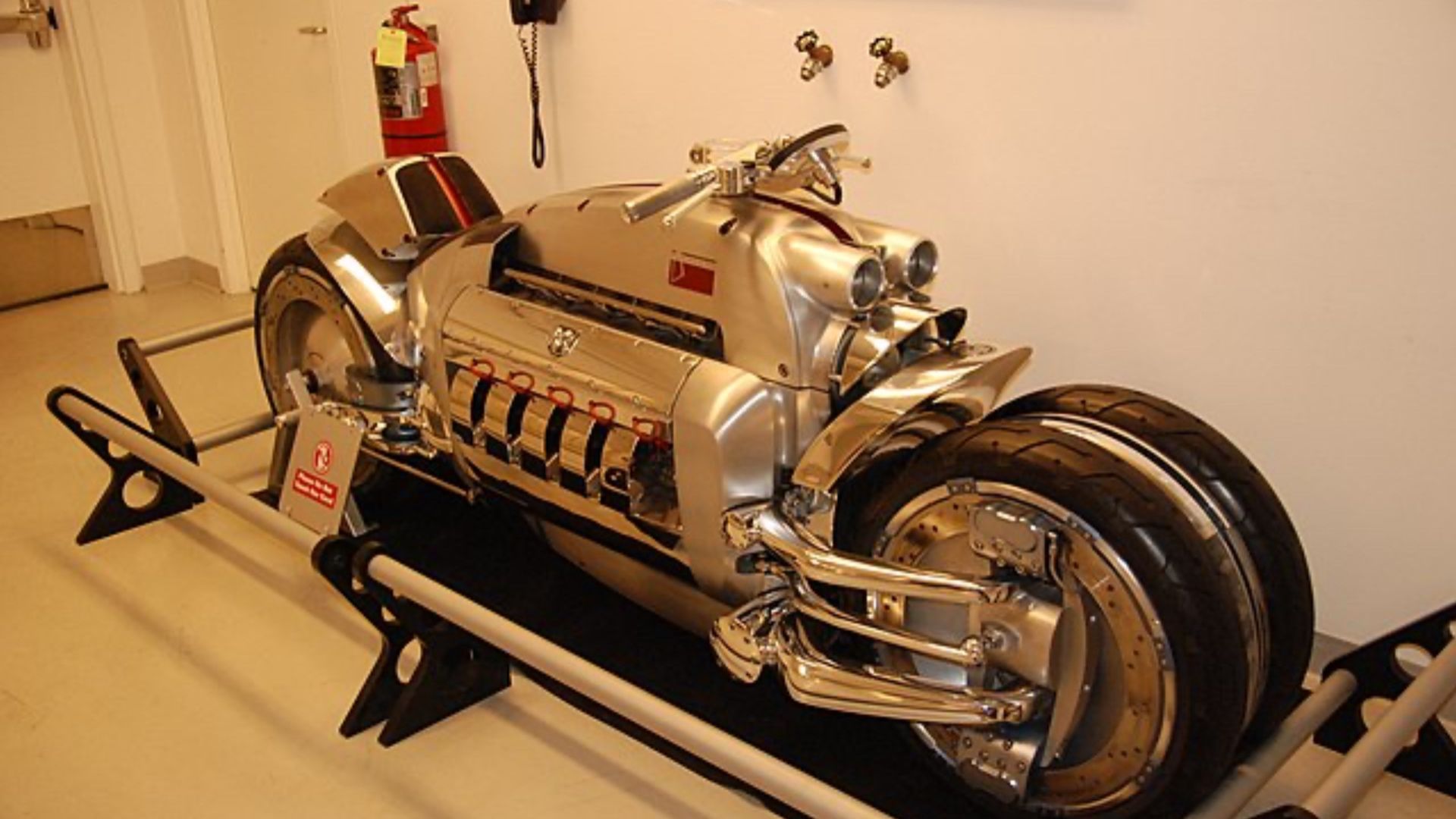 Dodge Tomahawk concept vehicle in Chrysler museum
There are some cool motorcycles in the GTA universe, but since the game is completely over-the-top, an equally insane bike is in order. Nothing fits that better than the Dodge Tomahawk concept vehicle. Engineers basically slapped some wheels in front of and behind a 500-horsepower Viper 8.3 L V-10 engine and called it a motorcycle.
Sure, the Tomahawk has no steering mechanism, but apparently leaning will get you headed in the right direction. The designers had to give it a theoretical top speed of 425 mph because nobody was crazy enough to put that theory into practice. Video games however are make-believe and a near super-sonic motorcycle would be a blast.
RELATED: 10 Fastest Production Motorcycles Currently On Sale
5
6X6 Hennessey Mammoth TRX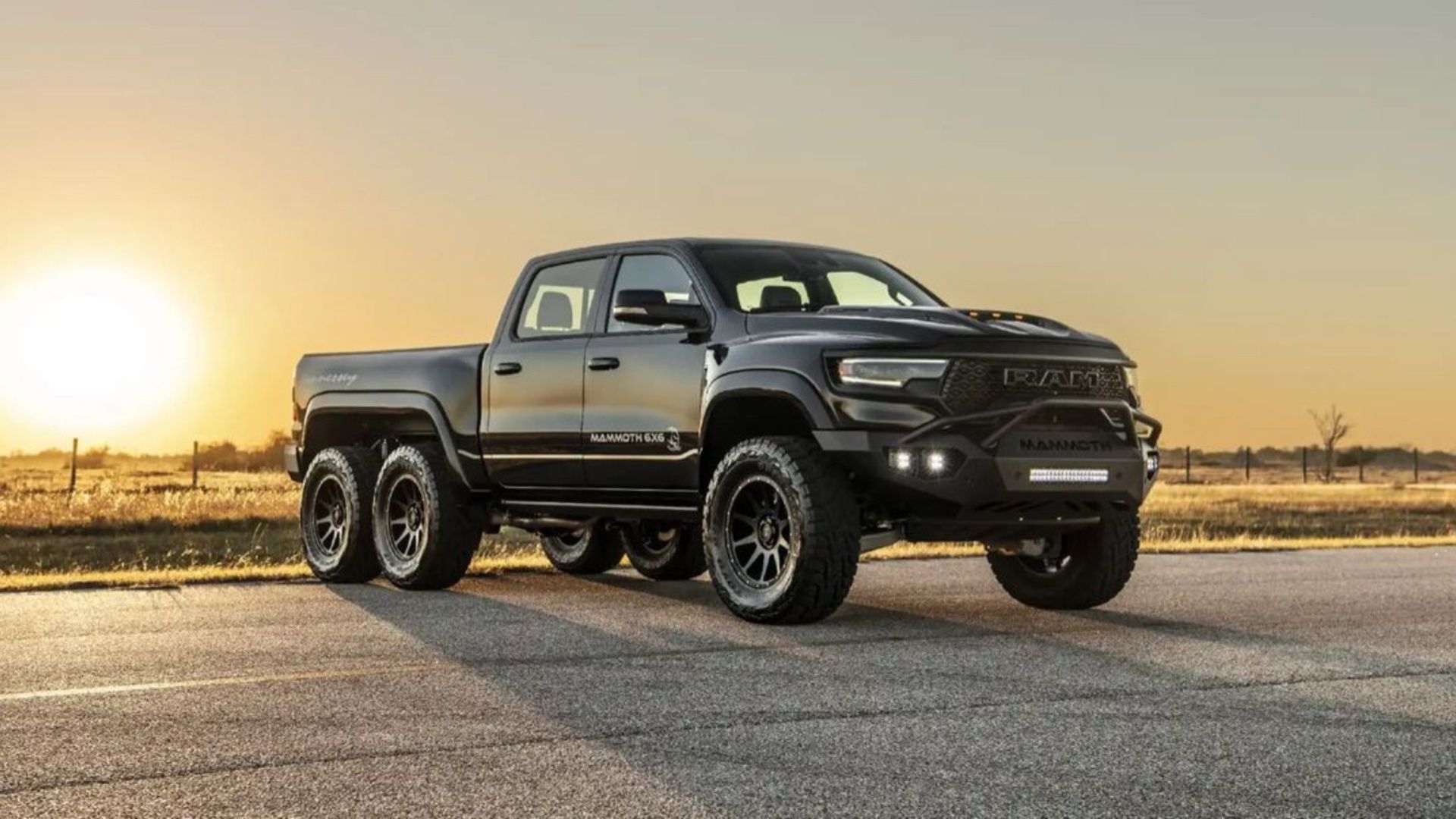 6X6 Hennessey Mammoth TRX 3/4 shot
Grand Theft Auto games pretty much have the full spectrum of pickup trucks covered but what they lack, and therefore need, is the 6X6 Hennessy Mammoth TRX. In one of those instances where someone did something because they could, Hennessy Performance took a Dodge Ram and turned it into a 6-wheel drive supertruck.
With a Hellephant 7.0 L supercharged V-8, this beast makes 1000 horsepower with 969 lb-ft of torque. More importantly, it's the most badass looking truck ever conceived, that literally screams, USA! USA!" In GTA VI, the 6X6 Hennessey Mammoth would be the Swiss Army Knife of vehicles, able to tackle missions where speed, power, or brute strength was required.
4
Aptera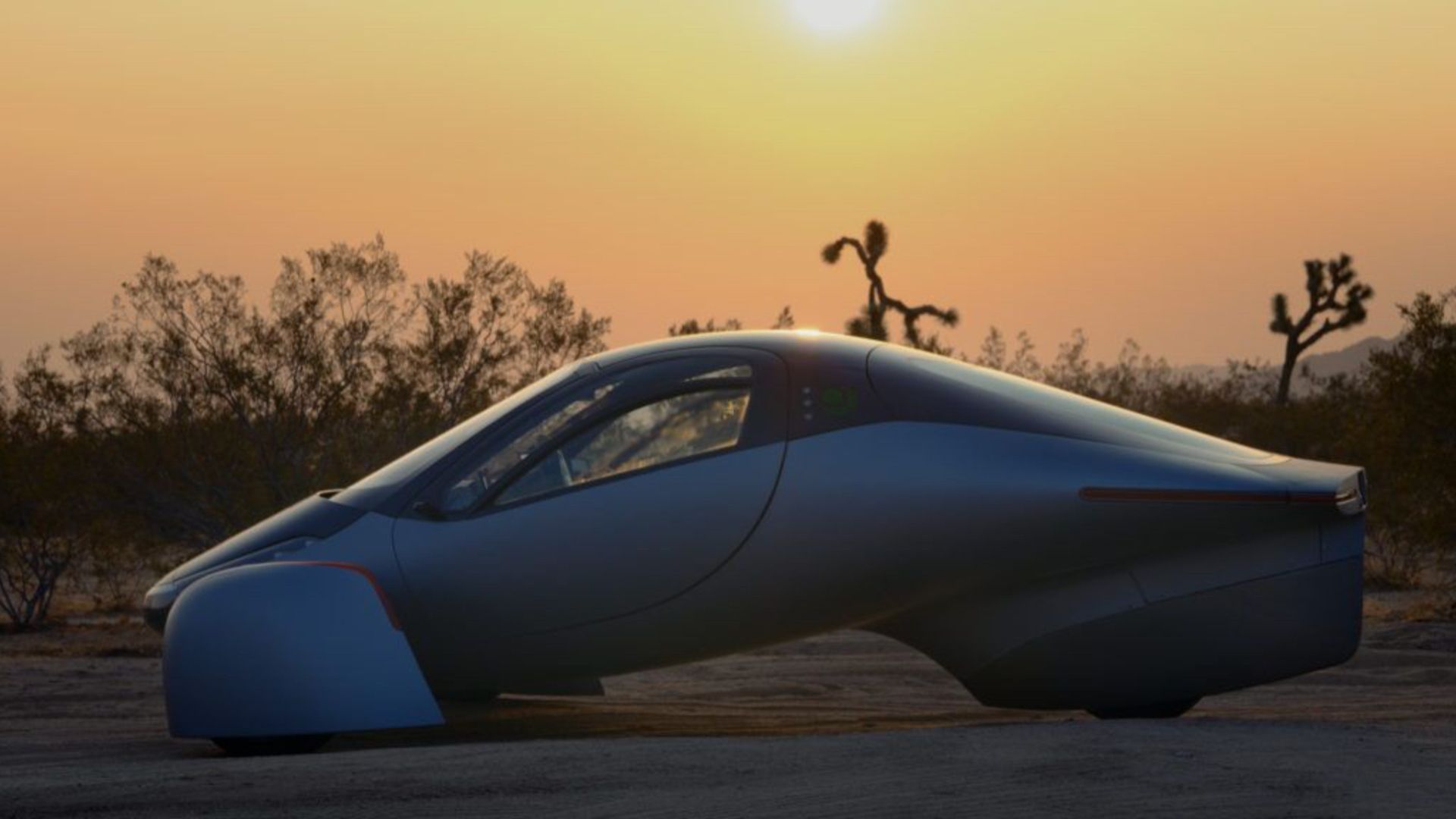 Side profile shot of the Aptera sEV at sunset
Not every ride in the GTA universe is an exotic sport scar or muscular track demon and in fact many of the cars are pretty wimpy. They even have what looks to be a close approximation of a 1985 Yugo, easily the worst car ever made. While the Aptera isn't the most powerful EV, it is distinctly cool looking and could find a home in a Grand Theft Auto game.
The Aptera only makes around 100 horsepower, but is incredibly lightweight and aerodynamic, giving it 1,000 miles of range. It's also not the slowest thing on the road with a 4.0 second 0-60 mph time and a top speed of 101 mph. It could be a deceptive spoiler in a GTA VI race challenge or maybe star in an endurance side-mission.
3
Ed Roth Mysterion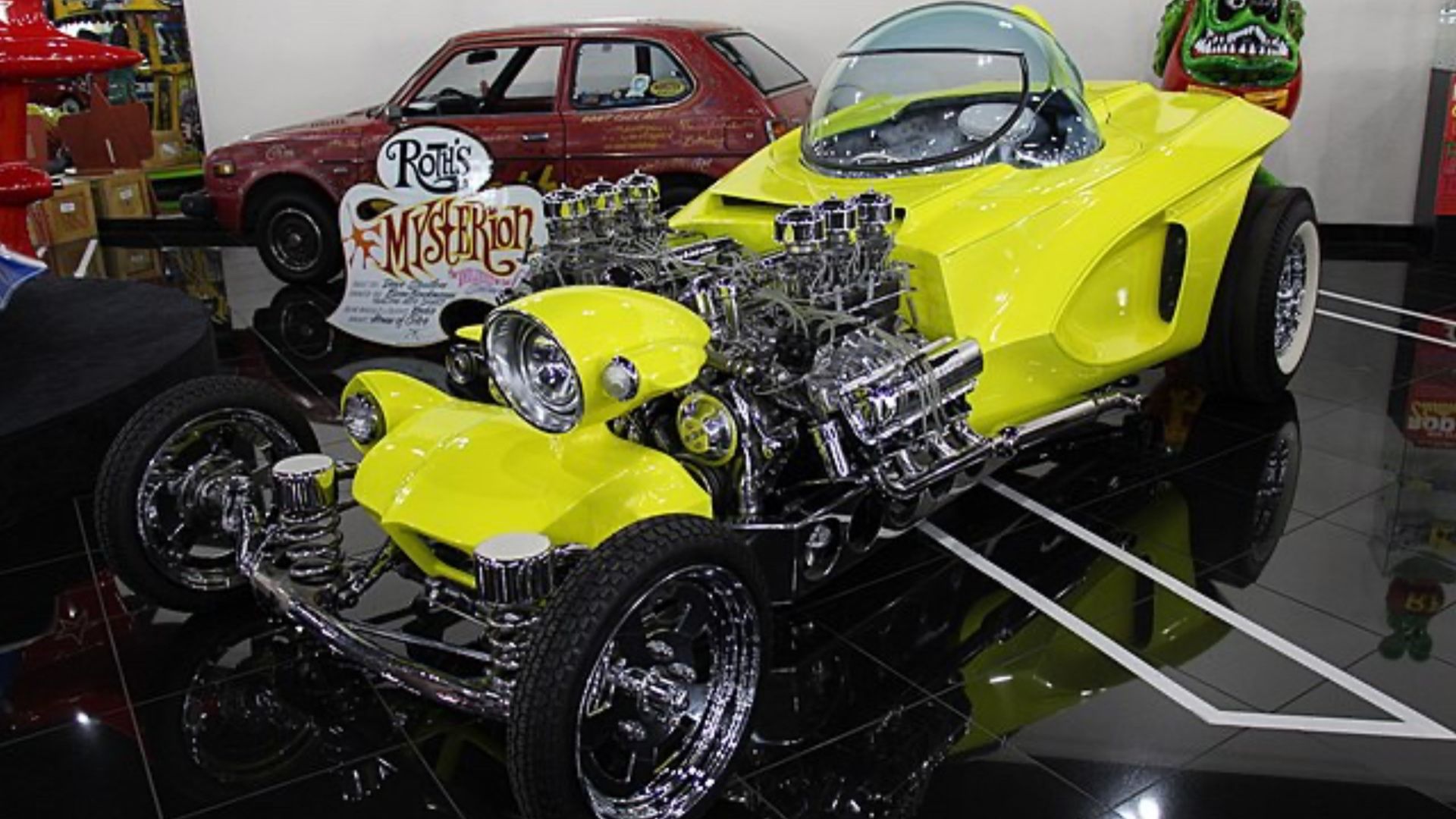 Ed "Big Daddy" Roth's dual-motor Mysterion dragster
In a perfect world, every single Ed "Big Daddy" Roth custom car would be in all the GTA games. Since neither the world nor Grand Theft Auto are perfect, we can at least wish that the Rat Fink creator's iconic Mysterion dual-engine dragster, could find a way into the new game.
Motortrend says Roth built the dual-motor custom rod out of a pair of 390 ci Thunderbird V-8s gifted to him by Ford. In reality, only one of the engines ran, while the other camouflaged an alternator. The cyclops-eyed Mysterion, would make a great in-game GTA VI reward for taking out a rat for the syndicate.
2
BYD YangWang U8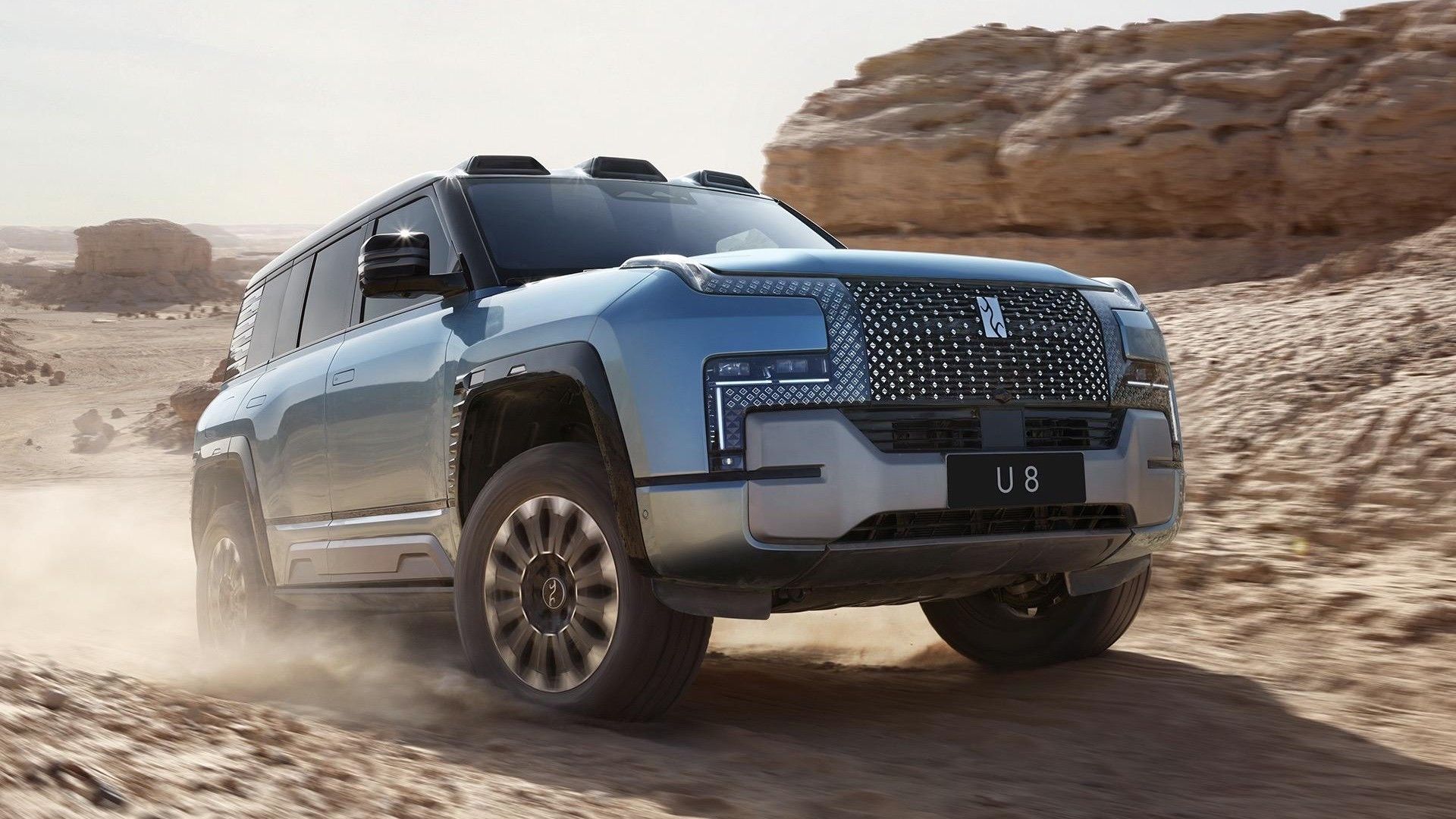 front 3/4 view of a 2023 BYD Yangwang U8 driving off-road
The GTA universe also has SUVs covered with replica version of Broncos, Blazers, and Escalades. What would really put some sport in GTA's utility vehicles would be a BYD YangWang U8. The Chinese-made SUV packs 1,110 horsepower and can hit 0-60 in under three seconds.
The things that really make the YangWang unique however are that it rotates like a tank, crab walks sideways, and it floats on water. The applications for these functions are endless in a Grand Theft Auto game, from escaping trouble to causing it. Most of all, there isn't a gamer on the planet who won't thoroughly enjoy, and giggle a bit, every time they jump into something called a "YangWang."
RELATED: BYD Yangwang U8: A 1,100-Hp EV Off-Roader From China That Breaks The Game​​​​​​​
1
2023 Dodge Challenger SRT Demon 170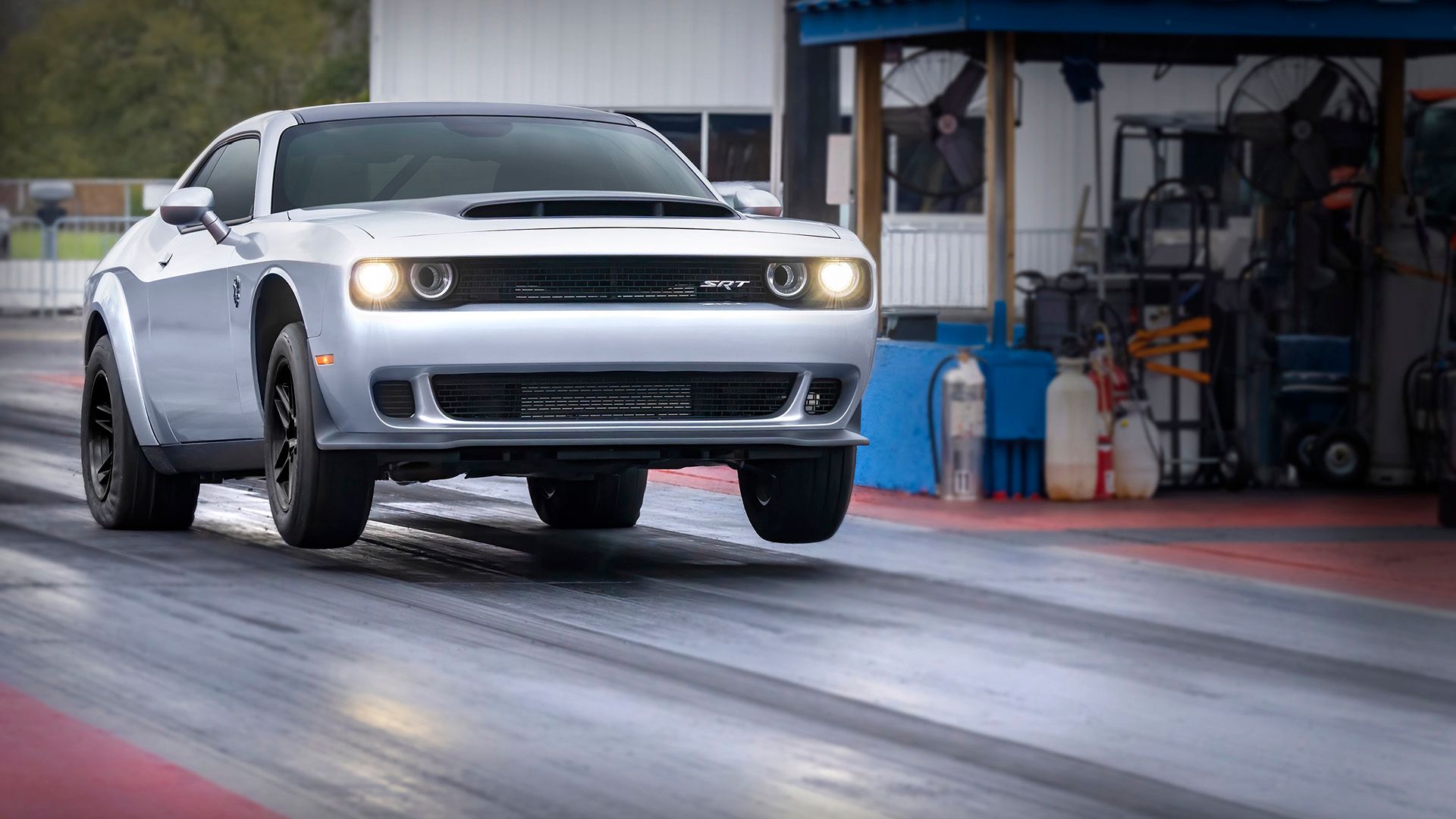 Feel the power of heritage with the incomparable SRT Demon 170
The "Bravada Buffalo" in Grand Theft Auto is supposed to be a Dodge Challenger, but it's really a mish-mash of cars with Camaro and Mustang styling, so it doesn't count. To fill a glaring hole in the GTA garage, developers should include a true Challenger and none is better than the 2023 Last Call Challenger SRT Demon 170.
The street legal Mopar packs a 6.2-liter HEMI V-8 that makes an insane 1,025 horsepower and 945 pound-feet of torque. That enough juice to send the Demon 170 from 0-60 in 1.66 seconds and down a quarter-mile in 8.91 seconds at 151.2 mph. Grand Theft Auto is the most badass video game series ever, and it needs the most badass American muscle car, so that's why the Challenger SRT Demon 170 is the #1 ride that should be in GTA VI.