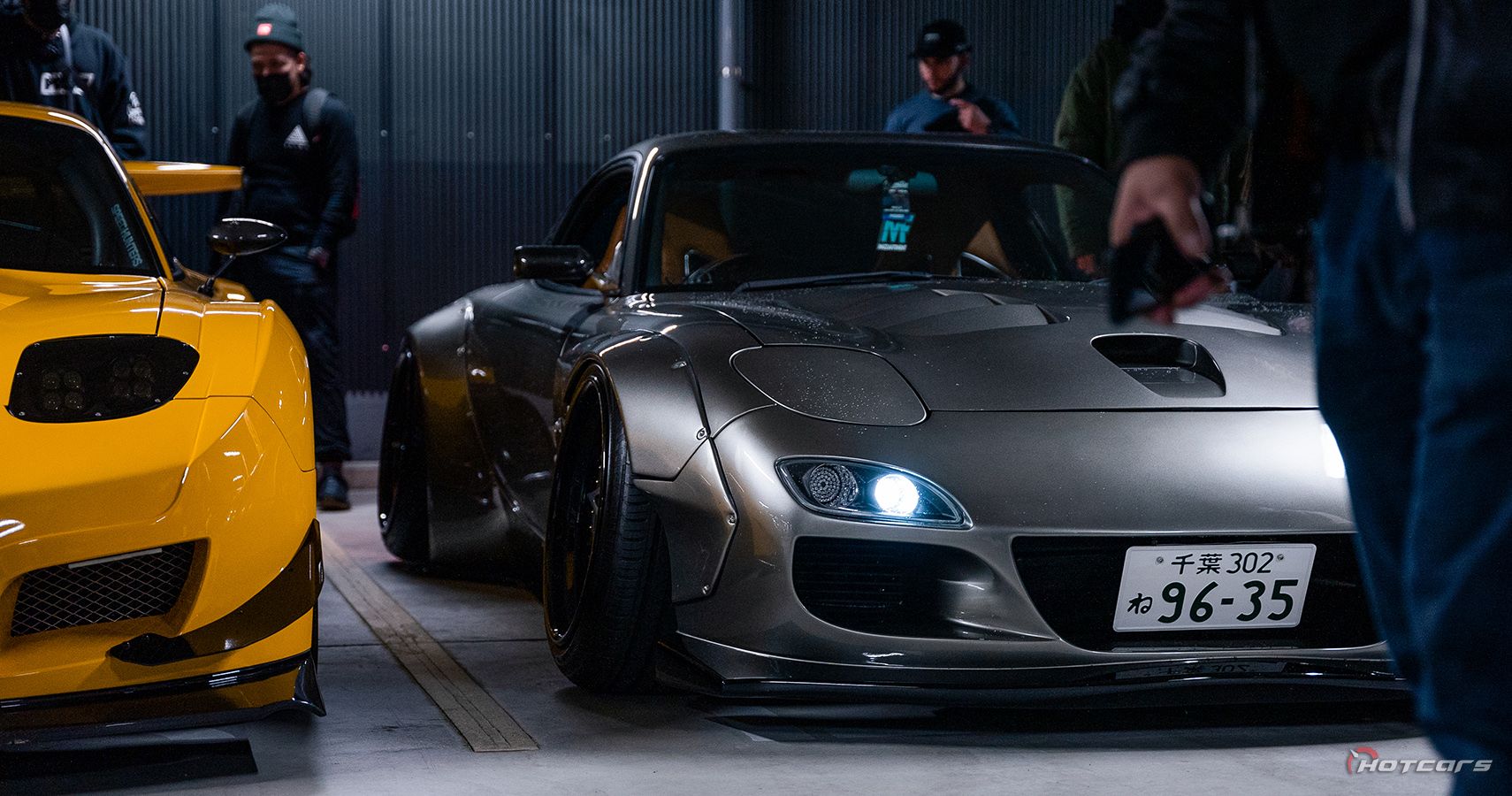 10 Fast Facts About Smokey Nagata, The Man Who Attempted 200 MPH On British Public Roads
During the JDM explosion that occurred during the '80s and '90s, society got treated to
During the JDM explosion that occurred during the '80s and '90s, society got treated to some truly sensational machines, like the Ayrton Senna-inspired Honda NSX, the Colin McRae-driven Subaru Impreza, and a certain rotary-powered screamer from Mazda. Just watch this ridiculous 1,300 hp RX-7 melt GoPros like butter to see how ludicrous these cult classic JDM machines still are.
Updated June 2023: Smokey Nagata is a legendary tuner and performance car enthusiast and someone who takes great pride in showing just how passionate he is about the wacky world of JDM. But while many will be familiar with the name, a lot of his personality is actually cloaked in mystery. We continue to update the content of this list to ensure readers are up-to-date on all things Smokey.
But while the cars tend to have their names up in flashing lights, the people behind them rarely do. This rings especially true with Kazuhiko Nagata; a name which might not ring a bell with everyone in the automotive world – let alone those outside it – but his code name, 'Smokey Nagata', will. A man who breathes and sweats automobiles, he made a name for himself in the Japanese automotive tuning industry between the early 80s and late 2000s, when Japanese manufacturers were making some of the most tuner-friendly cars.
Born in 1964, Smokey Nagata spent his formative years in the Japanese prefecture of Hokkaido, in a little village surrounded by picturesque countryside and rolling hills. After a bad break in his career as an amateur mechanic when he was 16 years old, he headed to Tokyo to pursue his dream of becoming a racing car driver. The rest, as they say, is history. He has no doubt enjoyed a fascinating life and a storied career, so we've decided to compile a list of 10 fast facts about Smokey that will be relatively unknown to most.
Related: Here Are The Sickest Cars Built By Top Secret
12
Smokey Nagata Has A Serious Need For Speed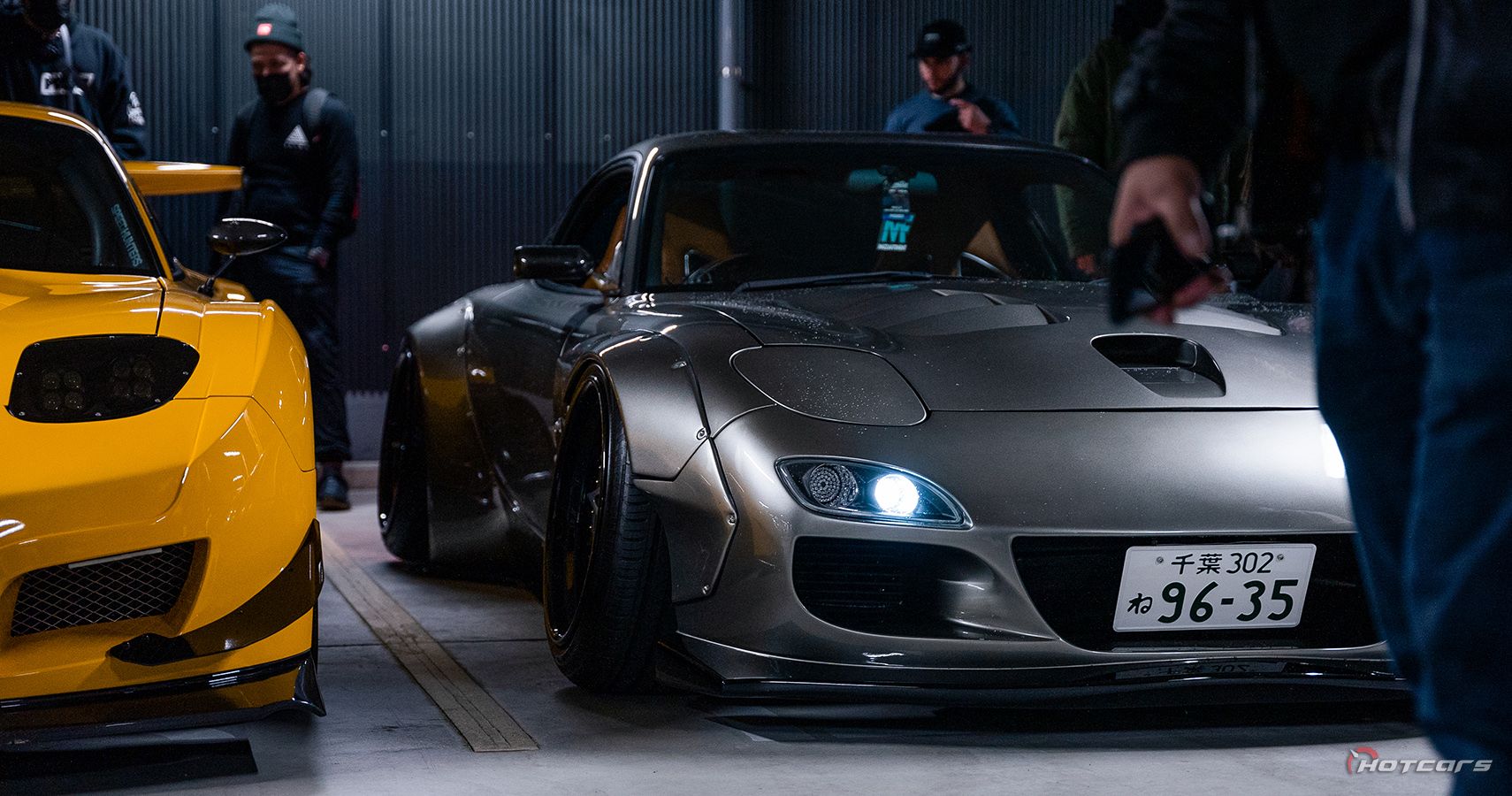 A speed demon to his core, Smokey owns a number of modified cars that are capable of participating in pro-level drift, street, and circuit racing events. But as cool as the sideways action that is inevitably associated with JDM is, they aren't really considered to be straight-line conquerors. Rarely do you see a JDM car from this era dominate a European rival, even when they've tuned them to within an inch of an explosion.
The Nissan GT-R is one of the anomalies, like this 1,800 hp example that dominated the drag strip, beating Vipers and Lamborghinis in the process. But for the most part, this was not a common spectacle – until Smokey. He's obsessed with top-speed runs and known for clocking huge speeds on different freeways around the world. Notable runs include a 222 mph dash at the Nardo Ring, Italy, and 229 mph on the Tokyo Bay Aqua-Line tunnel. What an insane man.
11
Smokey Nagata Is Rumored To Be A Member Of The Notorious Midnight Club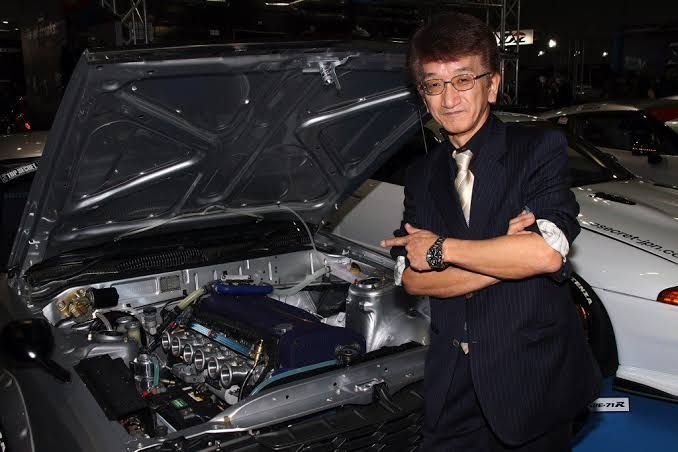 Founded in 1987, the Midnight Racing Club was a super secretive racing clan that prowled the highways of Japan after sundown for a period. Check out this list of 10 things no one knows about Japan's Midnight Club. Aside from requiring an elusive invitation slip to the group, members were also required to have cars that could hit a minimum of 160 mph. Most people see this as a tall order, but as you can imagine, a laughing matter for Smokey.
Members would then hit the empty freeways at night, quenching their thirst for adrenaline as they hit absurd speeds during intense runs. Smokey's membership status is subject to plenty of rumors, and given that the Midnight Club was both a racer's A-list dream, in addition to offering members the chance to compete in high-speed runs against the nation's fastest, it would seem very questionable if Smokey didn't have some sort of involvement.
Related: 10 JDMs That Prove Japan Can Keep Up With European Sports Cars
10
Smokey Nagata's Legendary Supra Run In Britain Was Barely Punished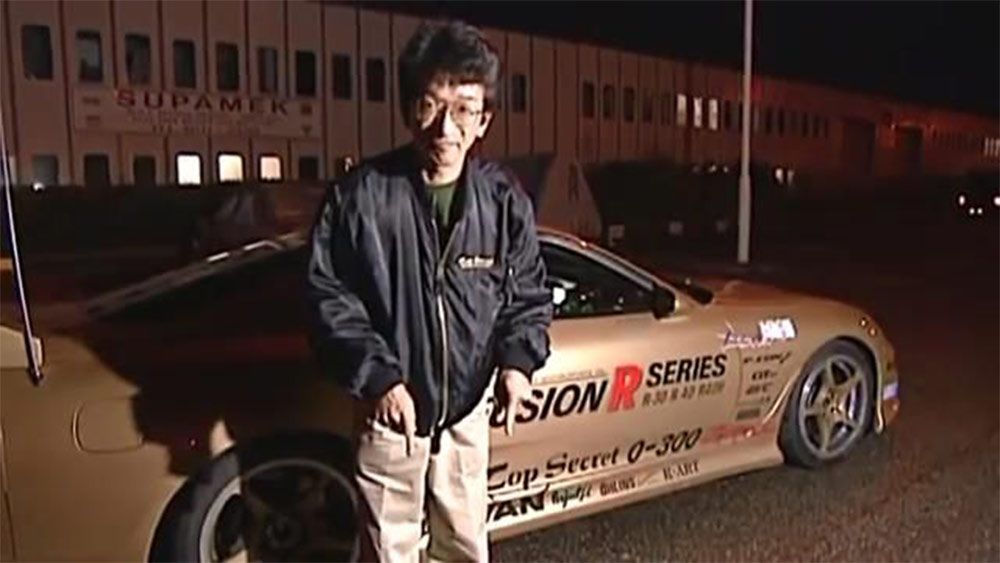 When Smokey set about creating his own company, Top Secret, he needed to put it on the map in a way that the whole world would take notice. Duly, he built himself an A80 Supra that was capable of breaking the 200 mph barrier – 10 things you didn't know about Smokey Nagata's Toyota Supra a compelling read for those that want to find out more.
He then took it over to Britain, where he staged a daring high-speed PR stunt on the A1 highway network. To absolutely nobody's surprise, it worked a treat. It was raining that night, and the car itself was running a leak (the air-to-fuel mixture was too light), so there were challenges to overcome. Nonetheless, Smokey managed to clock 197 mph in the modified Supra, unofficially making it the fastest car ever on a UK public highway. The fine? A 10-year UK ban, a one-month international license ban, and around $200 in fines. Not a bad price to pay for immortality.
9
Smokey Nagata Was Destined To Become A Gearhead From Birth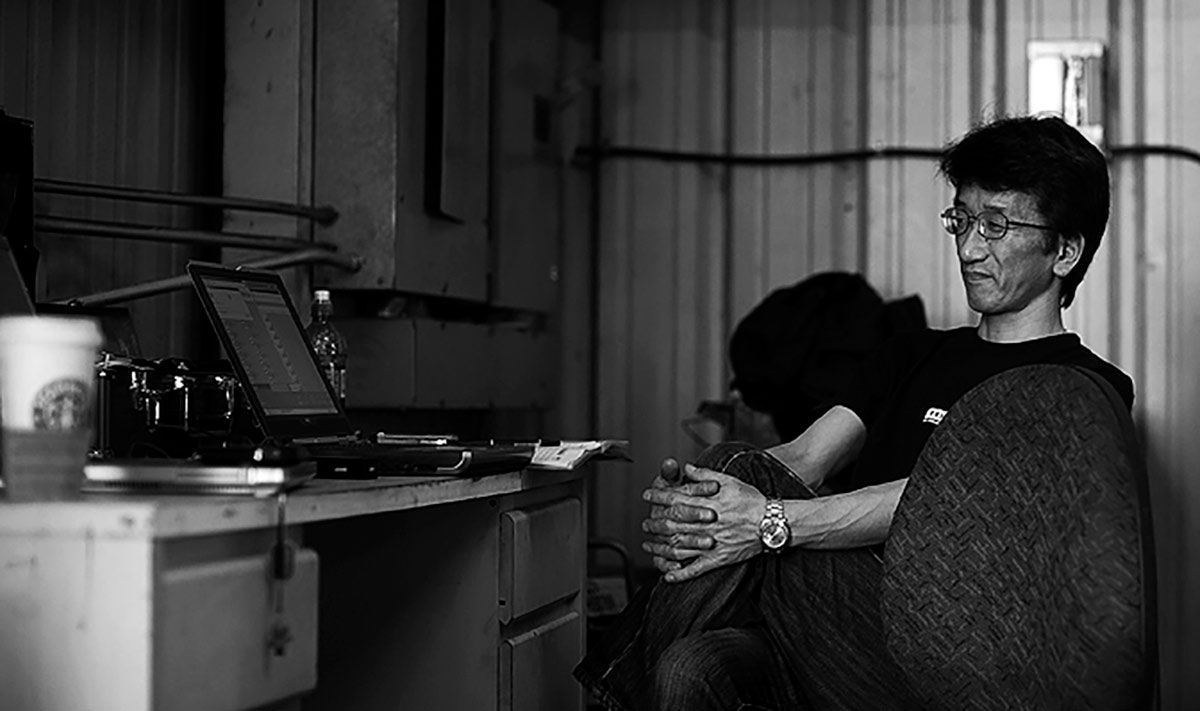 If you've got a deep passion for something, anything, the chances are it developed during the earliest years of your life. In the case of Smokey and the automobile, this proved to be true. His father was a keen gearhead who, like Smokey after him, absolutely loved the thrill of pushing a machine to its absolute limits.
Smokey's first real experience behind a wheel himself was the family runaround truck – nothing spectacular. But as he reached his teenage years, he acquired a motorbike and intensified his passion for go-karting.
8
Smokey Nagata Got His First Car At 15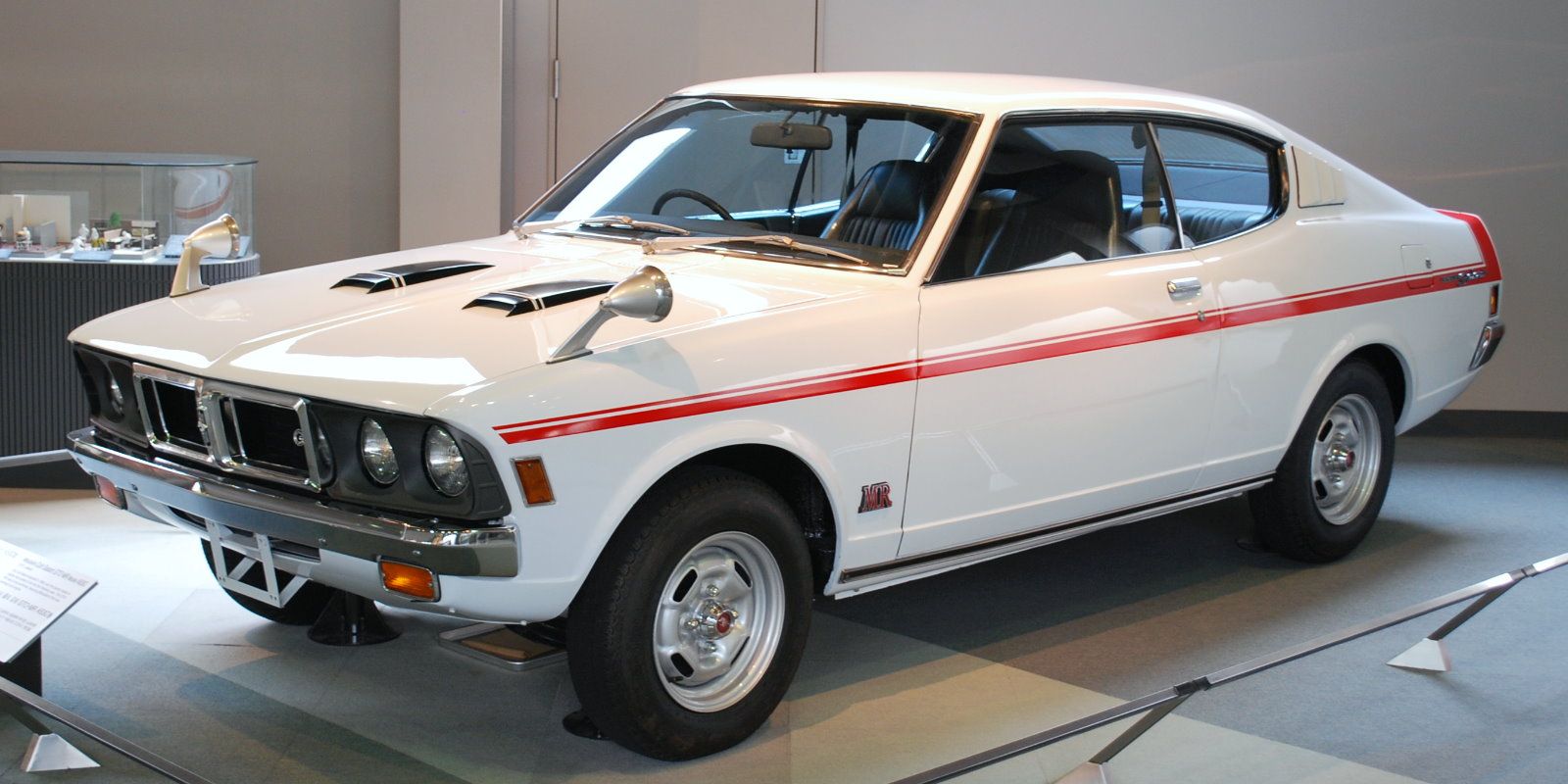 At a very young age, Nagata was already deeply interested in cars. His family's runaround truck, his personal motorbike, and his love for go-karting were enough to set the tone for Nagata's future and deep involvement with cars. By the age of 15, Nagata got hold of a 1970 Mitsubishi Galant with over fenders as his very first car.
Considered one of the earliest Japanese 'pony' cars, there are several things we love about the 1970 Mitsubishi Gallant, and Nagata must have discovered some of the awesome features and attributes of the model to have opted for it. For the 1970 model, the top-spec GTO features a 1.6-liter four-cylinder engine with a Solex twin-choke carb for an output of 125 hp.
7
The Origins Of The Smokey Name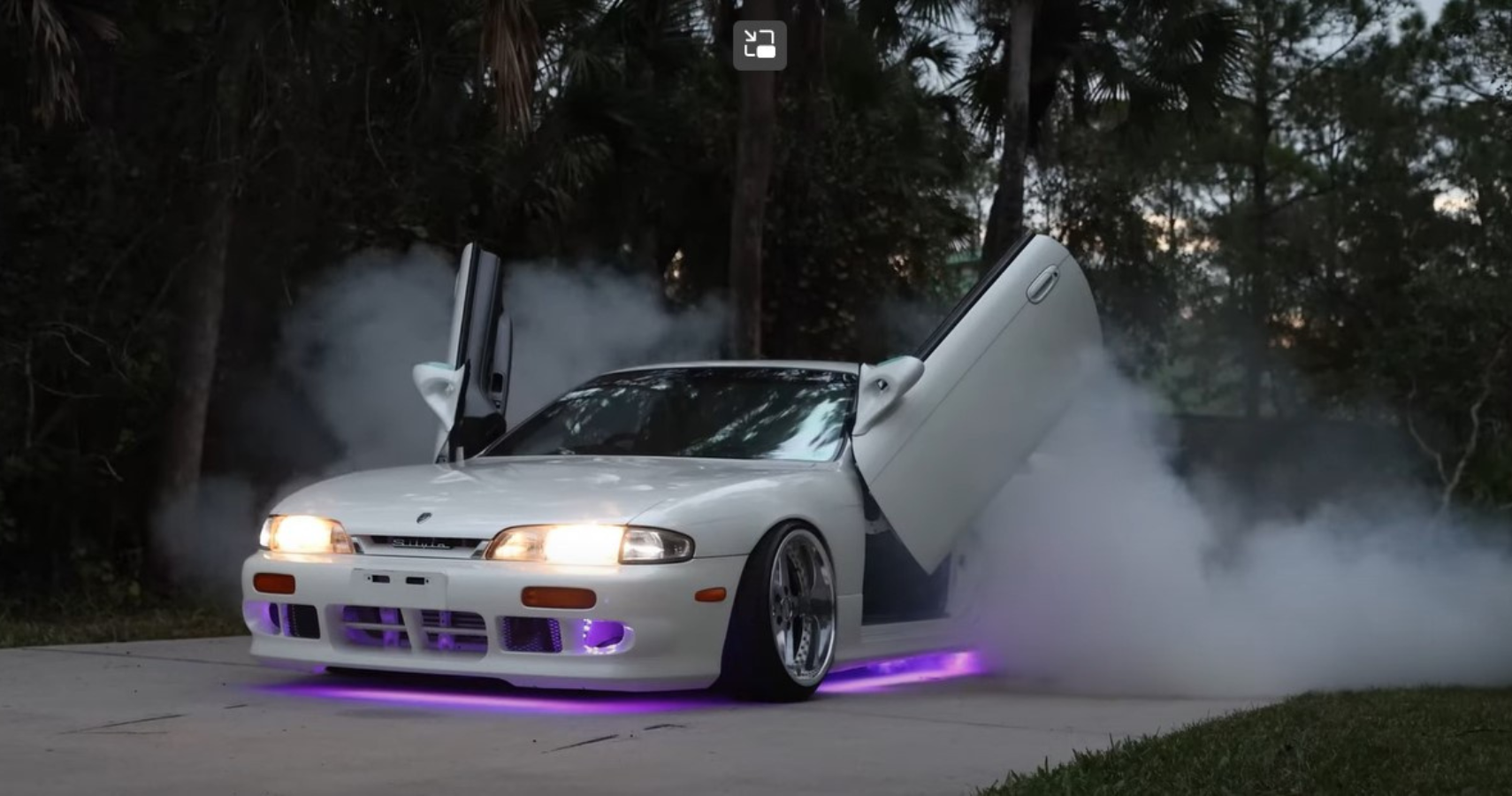 To the naked eye, you'd get forgiven for thinking the name comes from the amount he smokes, but that's not entirely true. The actual origin for the 'Smokey' nickname comes from his tendency for swelling burnouts almost everywhere he goes. Most people need some sort of trigger point, such as a crowd or a significant other in the car to provoke them to burn out.
Smokey is no different, rarely surpassing an opportunity to give onlookers a show of smoke and flaming exhaust tips. So it makes absolute sense as to why this was eventually adopted as his name, and quite frankly, we can't think of a more fitting person to merit the Smokey title. We'd love to see him take Tim Allen's 1968 COPO Camaro 427 burnout monster out for a run – what a sight that would be.
6
Smokey Nagata Started Out Working As A Mechanic At Toyota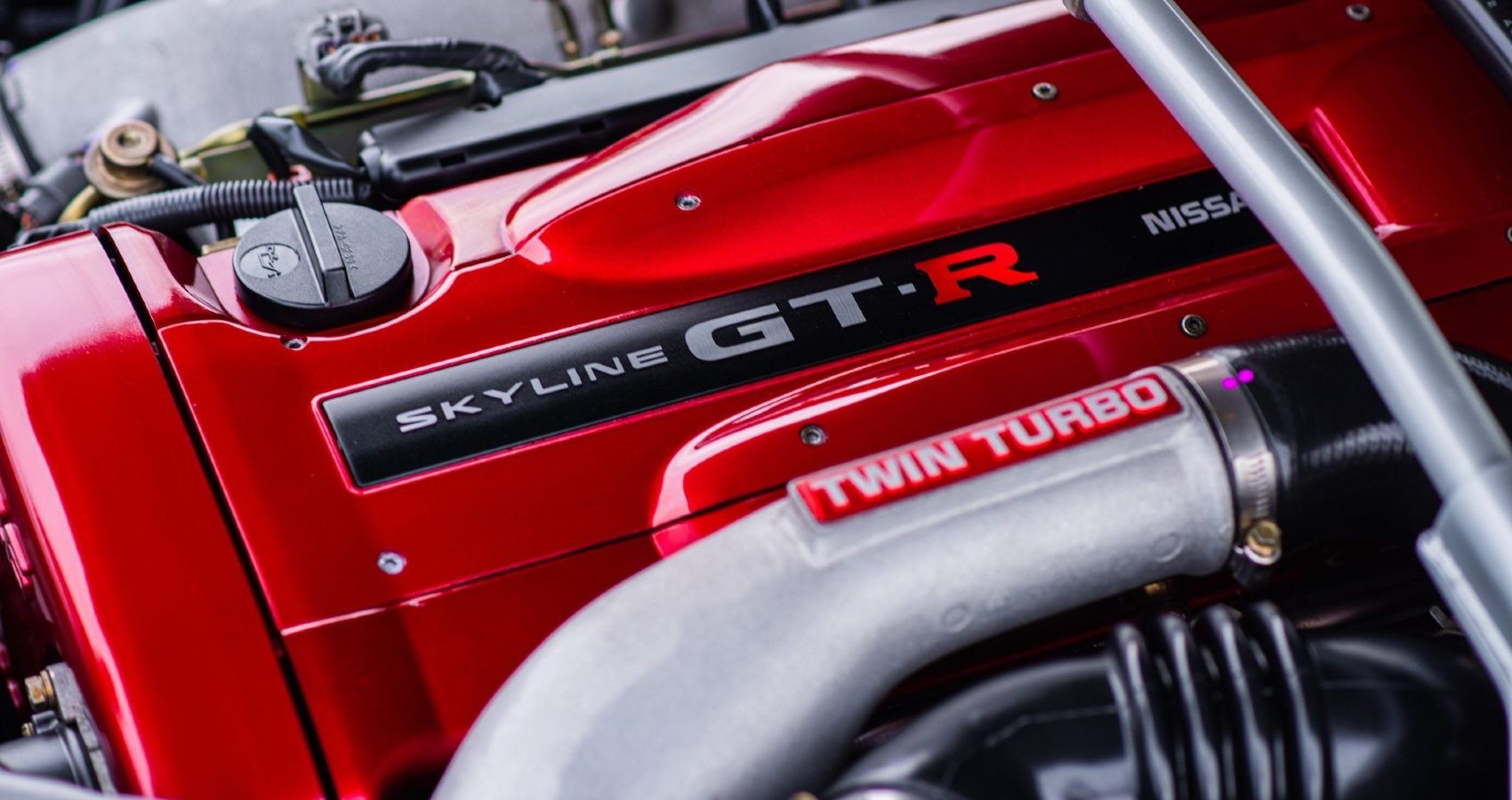 Despite tinkering with cars from a tender age and having a mechanic father, Smokey Nagata once ran into a brick wall with his Mitsubishi GTO. Ironically, a cheap Mitsubishi JDM classic that we think everyone should drive. A local Toyota garage boss helped him fix it, and Smokey's friendship with him began to blossom from there.
At 16, Smokey was already driving himself to school, which was illegal in Japan, and got him expelled. He then found himself under the stewardship of that garage boss, who made Smokey the youngest mechanic at Toyota (by some margin, we'd imagine). Smokey worked hard and learned the ins and outs of advanced automotive engineering and the principles at work, sharpening his driving skills around the Hokkaido mountain range in his spare time, too. Hilariously, Smokey got fired from the job for tinkering with his Toyota Celica during work hours, which left him looking for employment once more.
Related: 10 Rare JDM Sports Cars You've Probably Never Heard Of
5
Smokey Nagata Became An Auto-Tuning Genius At Greddy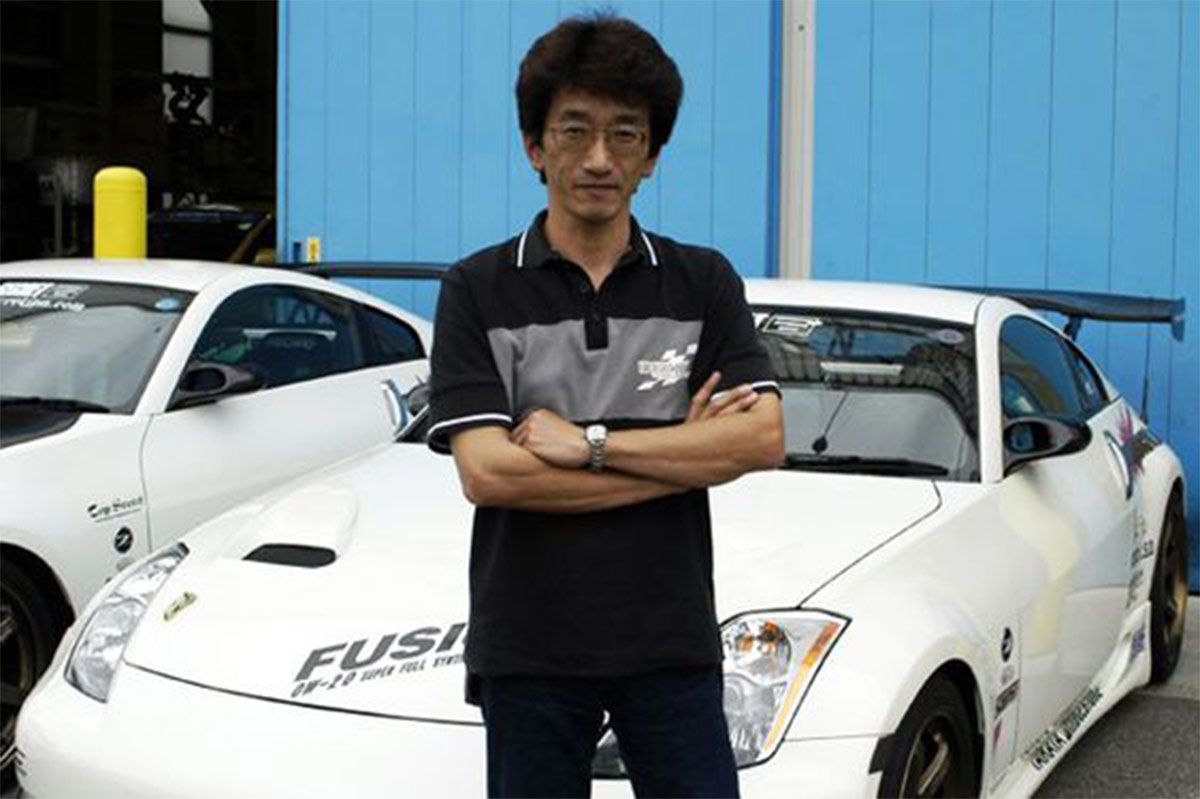 As one door closes, another one opens, and Smokey was about to see this as clear as daylight. With Toyota having left him out to dry, and the Hokkaido area having no real car scene at the time, Smokey thought this was the perfect opportunity to move to Tokyo to pursue his dream of becoming a racing driver. Gratefully, Smokey would never become a professional race car driver who drove boring, everyday cars – something we're seeing more frequently from the world's best drivers these days.
To support his goals, Smokey joined an aftermarket tuning company called 'Trust Greddy', which also had a racing program in the pipeline. This is where he became a mechanical genius. Initially, Smokey was packing mufflers and turbos, but he frequently offered to help out in the racing department to get a deeper understanding of tuning race cars. It wasn't long until he was sneaking about the shop, modifying cars as well as fabricating components for his projects. One year later, he had the funds and the knowledge to go solo.
4
Smokey Nagata Founded The World-Famous Top Secret Tuning House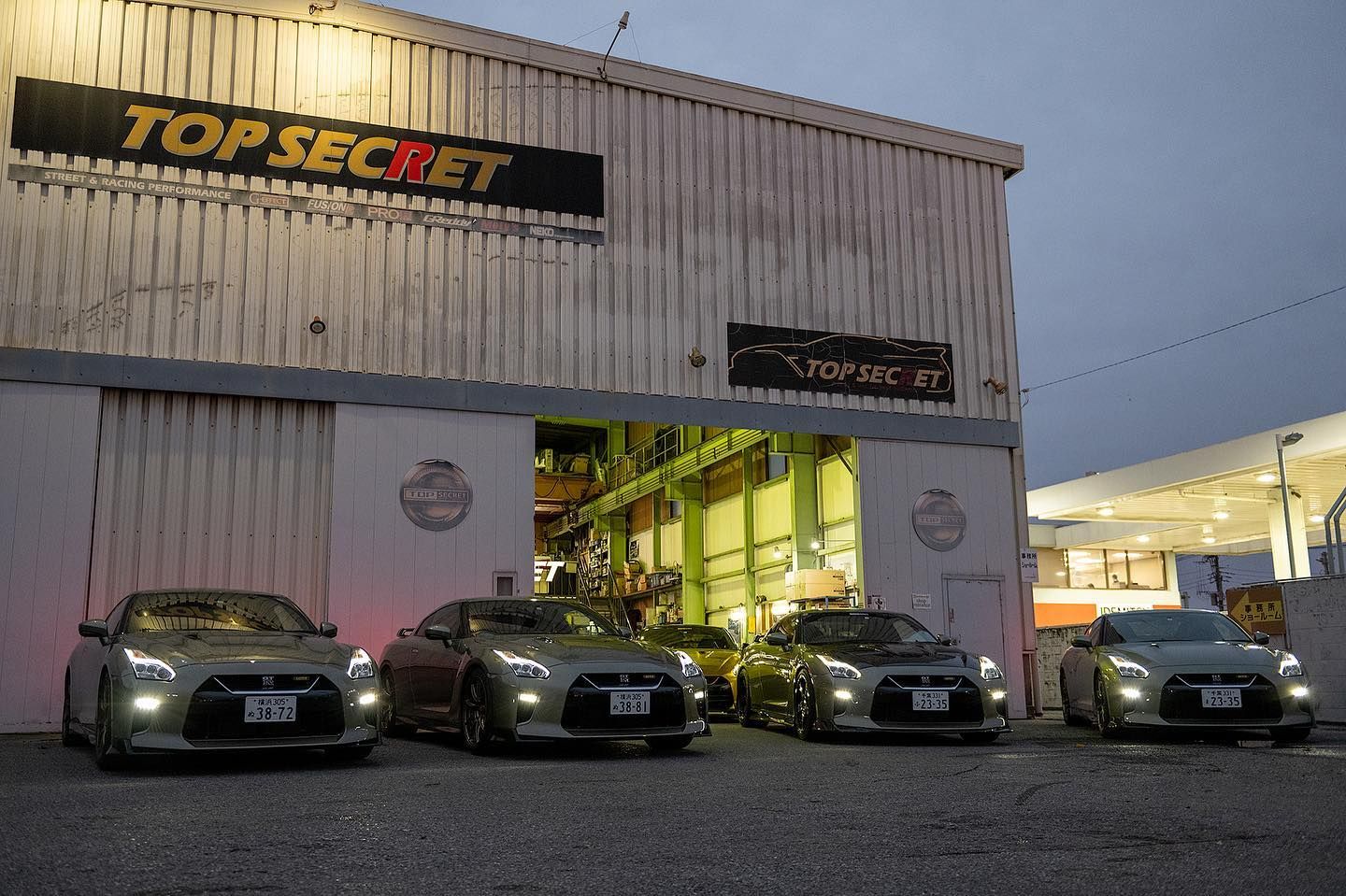 When you have a look over some of the most legendary Japanese tuners and their sickest builds, Top Secret is a brand that you expect to show up every single time. The tuning house has commanded the respect of the very best brands out there and was set up in 1978 as the brainchild of Smokey himself.
After learning the ropes at Trust Greddy, and now confident in building racing cars and aftermarket parts, the company allowed Smokey to pursue personal projects in his spare time but keep everything under wraps. The bosses did this to retain him, as Smokey was a highly skilled, hardworking employee. The first car he worked on under the Top Secret guise was an RA25 Celica. To this day, Top Secret is one of the most well-respected tuning brands in the world, and it's all thanks to one very talented man who had a bucket of ambition and a waterfall of dreams.
3
Origin Of The "Top Secret" Name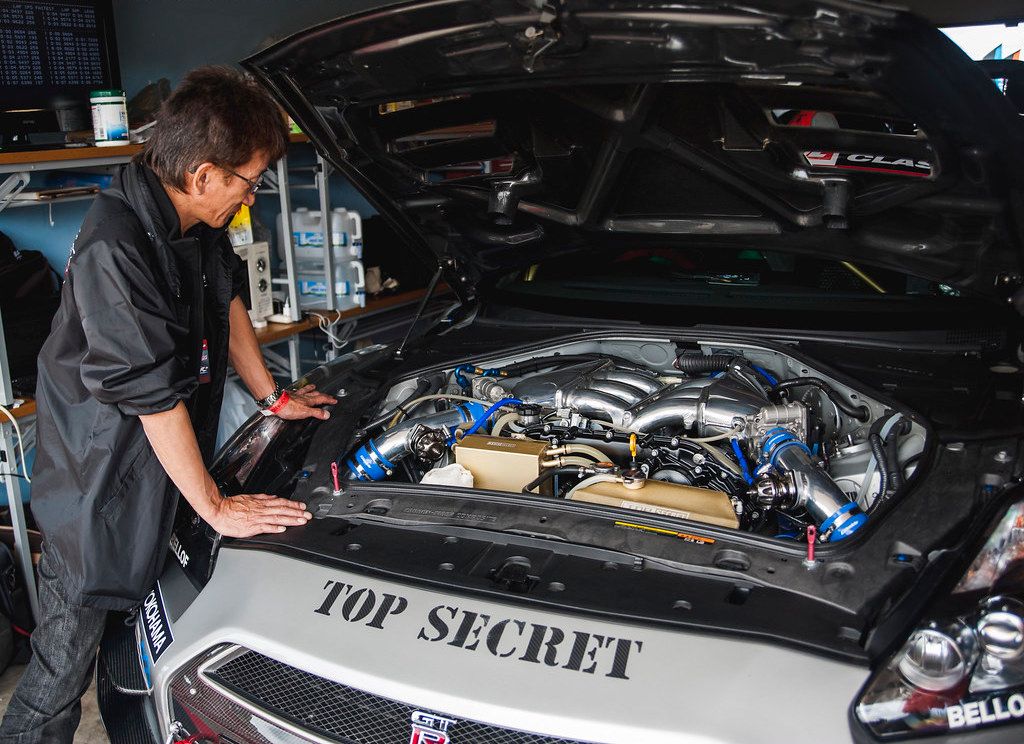 Smokey immersed himself into the art of auto repairs quite early. At a very young age, he joined Toyota as an employee, becoming the company's youngest staff. His journey into the automotive world was just beginning and it wasn't long before Smokey joined Japanese performance tuning shop Trust and GReddy, where he became a tuner and fabricator. However, it turns out it was during Smokey's time at this shop that he coined the "Top Secret" name. Nagata used the Trust shop to work and modify his own car, and while his employers are quite aware of this, they allow him to continue working discreetly on his own project, even against the company's policy. The company allowed this due to Nagata's incredible skills and high value to the company, and his discreet project work inspired the Top Secret" name.
2
Smokey Nagata Was Once Rumored To Be Dead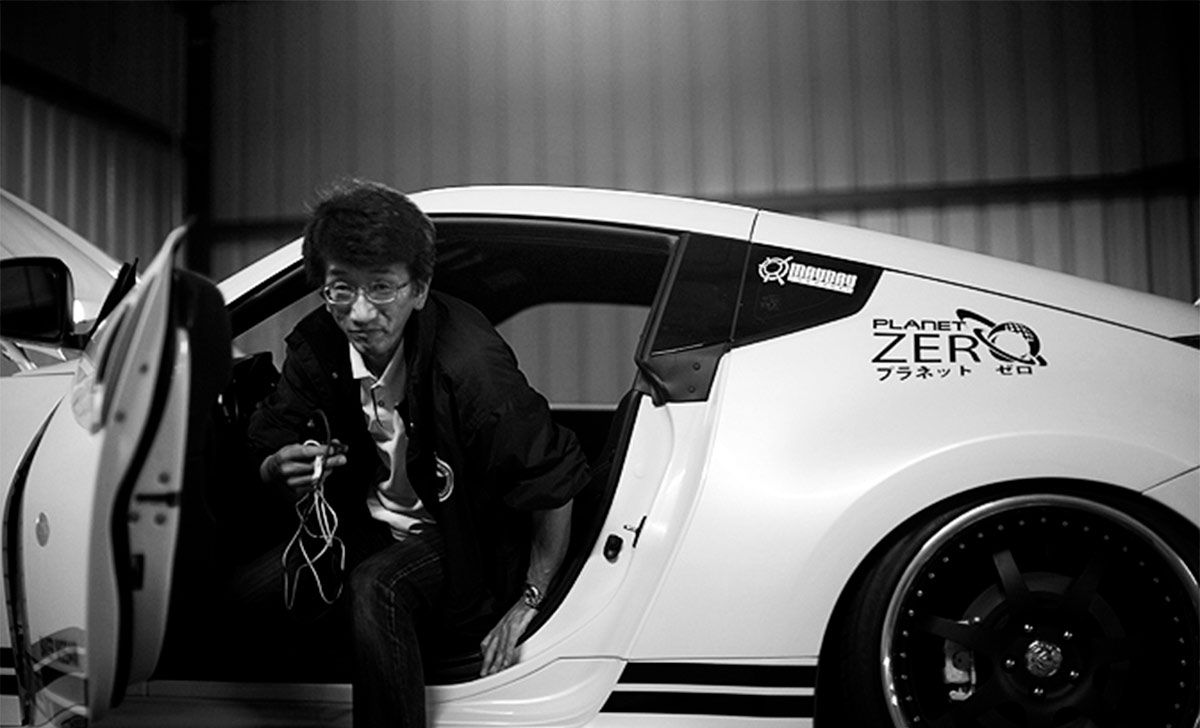 The problem with social media is that fake news and illegitimate sources have begun to thrive, and even our beloved Smokey was the victim of its clutches once upon a time. Several years ago, a rumor that Smokey had died in a high-speed car crash started to circulate like wildfire among the car community. Thankfully, this was nothing more than a lie.
Smokey is a quiet, under-the-radar person himself, and never actually commented on the rumors. Rather, he prefers to let his work do the talking for him, and as anyone that follows Smokey Nagata's Instagram account can see, he is very much alive and very much at the peak of his powers. Now 57 years old, he is perfectly active and healthy, working tirelessly to leave a lasting legacy for himself and Top Secret. We have no doubt that some of the very best JDM sports cars that define automotive excellence would've spent some time getting treatment from Smokey.
Related: 10 Fastest JDM Cars To Appear In The Fast And Furious Franchise
1
Smokey Nagata's Most Insane Builds Are The Stuff Of Legends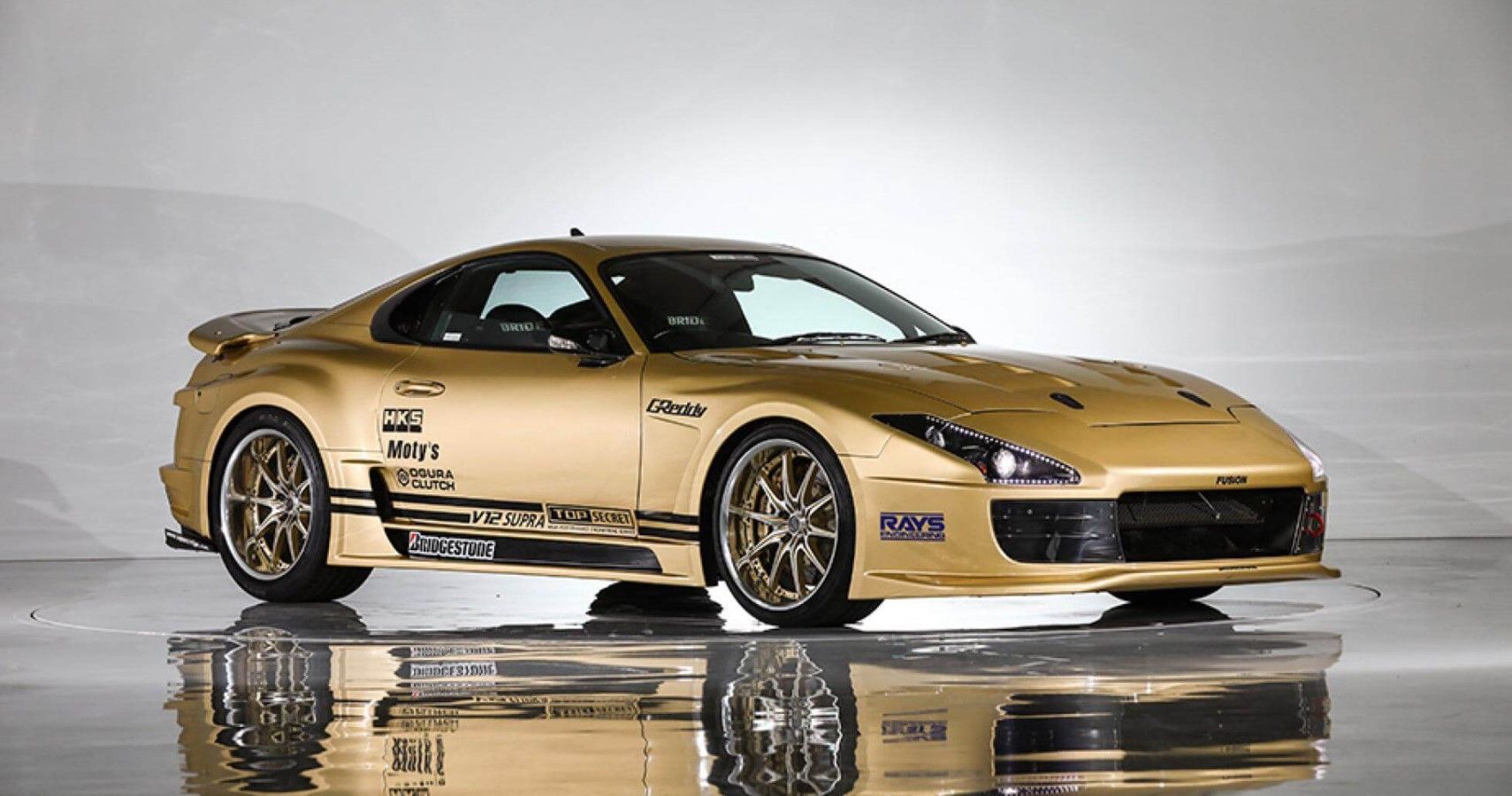 Checking out some of Smokey Nagata's most insane builds at Top Secret, you'll understand why he is such a revered name in the automotive stratosphere. For instance, he once took the internal organs of an R35 GT-R and transferred them over to the chassis and body of an R32 GT-R, creating a fantastic metaphor for "old dog, new trick" in the process. He loves working with GT-Rs so much, he even built a 1,200 hp R33 that he nicknamed the "DRAG R II".
Smokey has also built and owned an MK4 Toyota Supra, called the "GT 300," which used a 3G-STE engine that produced 780 hp and allowed it to potentially crack 200 mph. He even created a Toyota Century V12-powered Supra, which made over 930 hp and was capable of over 220 mph if given enough space. That's faster than a McLaren P1, for some perspective. We'd suggest you check out some of the sickest cars built by Top Secret next, just to help you understand how talented Smokey really is.