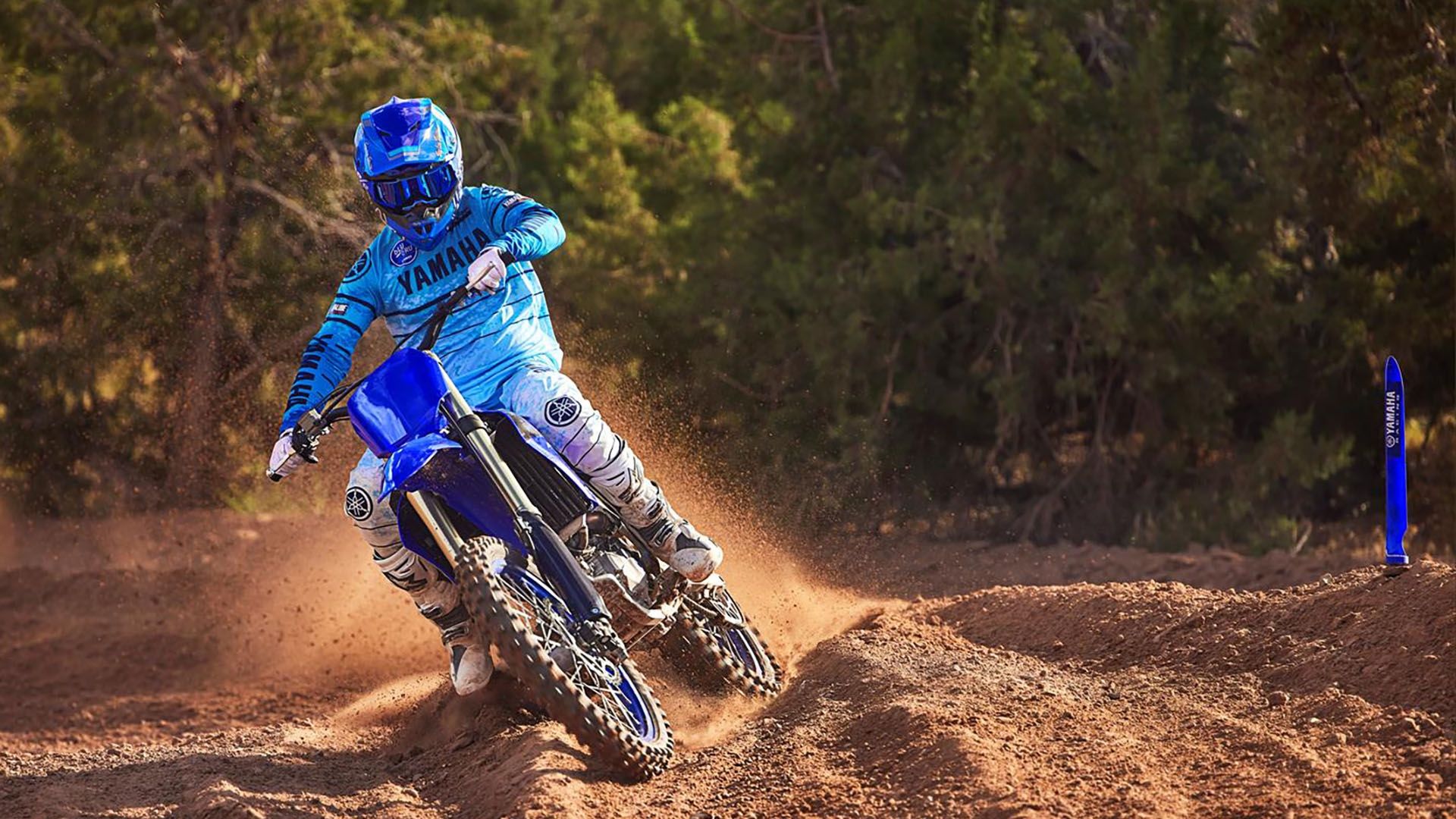 10 Best Yamaha Motorcycles Currently On Sale
Yamaha kicks into gear with a very impressive lineup for 2023 that challenges the competition
Yamaha kicks into gear with a very impressive lineup for 2023 that challenges the competition on all fronts. Not content to settle for status-quo, Yamaha ambitiously offers many innovative upgrades in this model year across all its subtypes: from cruisers to touring models to whiplash-inducing sport bikes and hyper nakeds, as well as options suited for the trail. Offering upgrades ranging from improved transmissions, and compact, lighter frames, to high-tech suspension and specially tuned engines to offer exceptional performance on and off the track, Yamaha steps up the game. So, whether you're looking for something to take out on the weekends, to take across the country, or get to your 9 to 5, there's sure to be something that piques your interest.
10/10

2023 Yamaha YZ450F – $9,899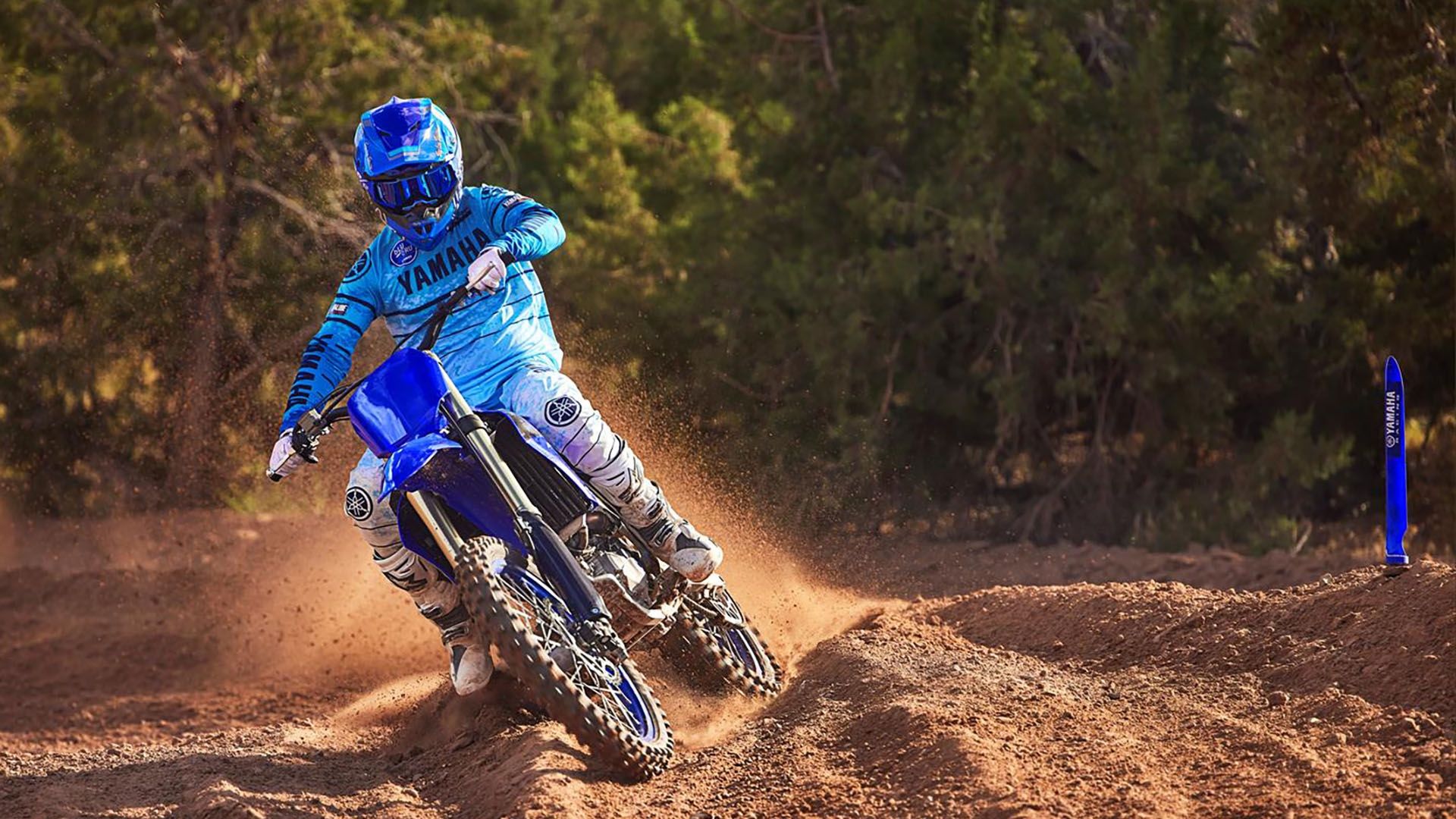 Front view of a rider on a 2023 Yamaha YZ450F on a track.
This award-winning motocross offering from Yamaha sports a newly designed 450cc liquid-cooled DOHC four-stroke engine, as well as a new traction control system. Yamaha also offers greater control with its power tuner app to adjust air/fuel mixture and ignition timing. The company really aimed to make the overall package more compact and redesigned the transmission, clutch, and air intake for that purpose. Additionally, Yamaha updated the frame and revised the suspension to both better absorb impact and improve comfort. The combined result of these redesigns is less weight, more power, and overall: better performance on the track.
9/10

2023 Yamaha Super Ténéré ES – $16,299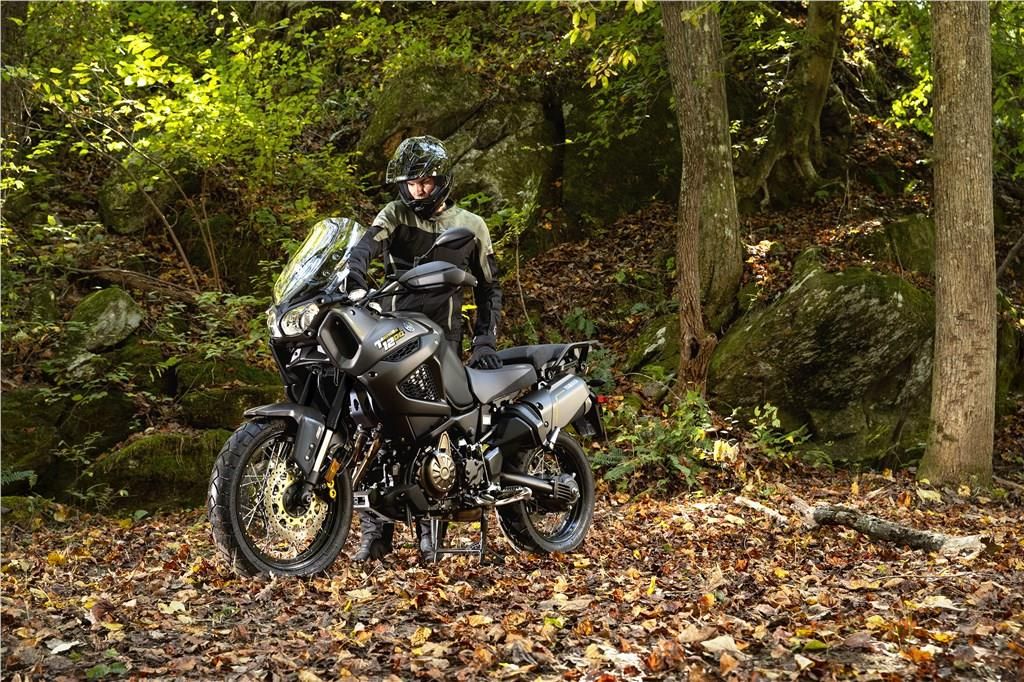 Rider standing by the 2023 Yamaha Super Tenere ES in the forest.
Off the trail or on it, with 6.1 gallons in the tank and getting 43MPG, this beefed-up adventure tourer is ready to take the path least traveled. The 2023 Yamaha Super Ténéré ES is a six-speed bike powered by a 1199cc liquid-cooled inline two-cylinder engine and suspended by 43mm electronically adjustable front forks and rear monoshock, which have 7.5 inches of travel to absorb all sorts of dips and bumps. The specs on this offer an excellent edge over the Kawasaki KLR650, offering 110 horsepower over the Kawasaki's 34.61 horses. It is also backed by a one-year limited factory warranty.
Related: 10 Things You Should Know About The Yamaha MT-07
8/10

2023 Yamaha XMAX – $6,099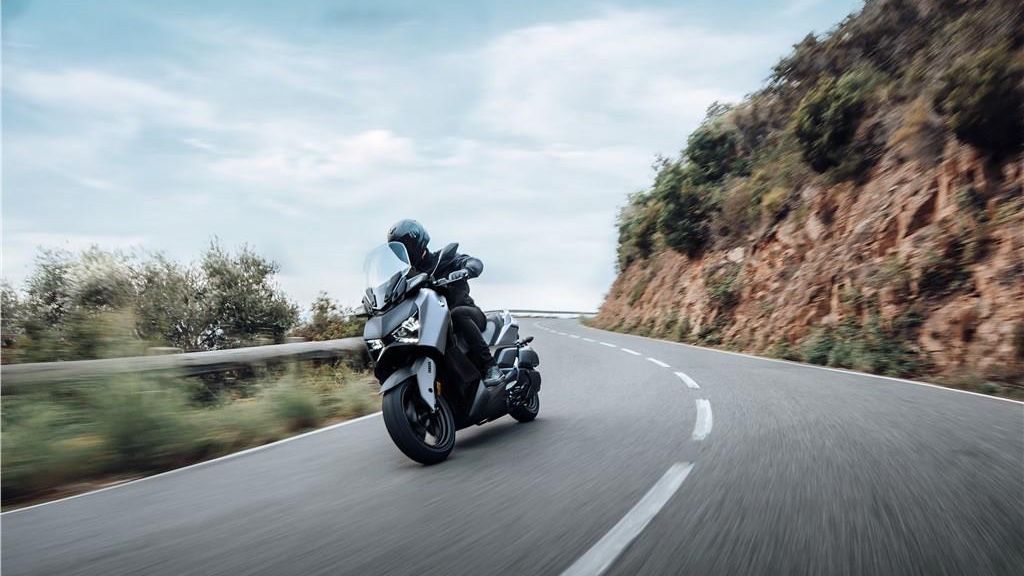 Front angle shot of the 2023 XMAX in action.
This 292cc liquid-cooled four-stroke engine can really scoot, reaching speeds of about 82 MPH. Everything about this scooter was designed to be as efficient and utilitarian as possible, from the 12V charge port for small devices and lockable storage, to the adjustable windshield and handlebars. Yamaha is introducing smartphone connectivity via its app to offer an unprecedented level of integration, including music and navigation on the onboard display, as well as riding data on the app. Yamaha also redesigned the body to offer a sleek modern aesthetic, while the redesigned seat improves comfort and ergonomics.
7/10

2023 Yamaha FJR1300ES – $18,299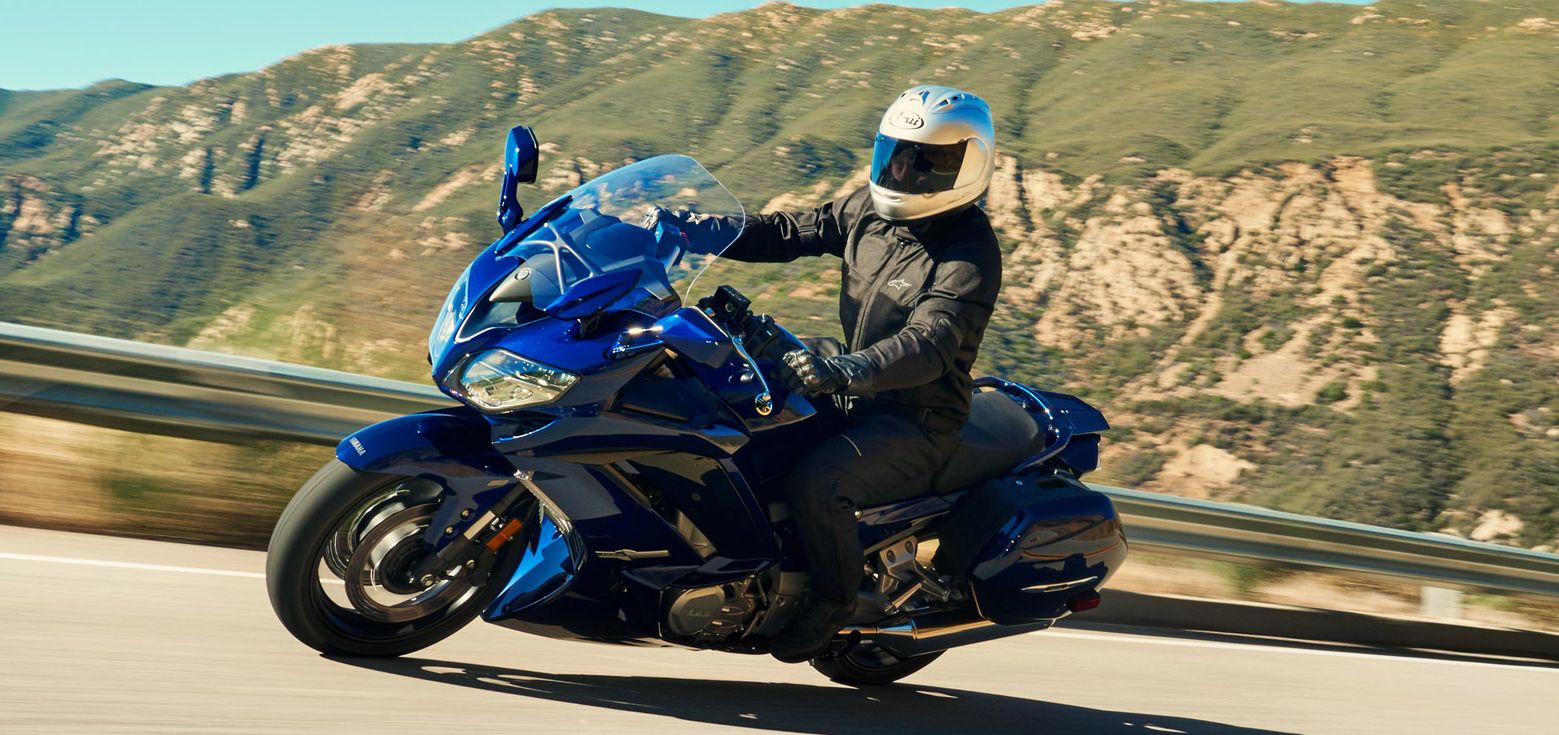 Side view of a rider touring on the 2023 Yamaha FJR1300ES.
This massive beast features a 1,298cc liquid-cooled DOHC inline four-cylinder engine to haul you on your journey. Designed for power and comfort, this sport tourer combines convenient technology with raw power. Cruise control, traction control, and adjustable engine mapping are offered through their use of their proprietary Yamaha Chip Controlled Throttle(YCC-T), and a lean angle-sensitive headlight offers better visibility in corners. The body is adjustable at multiple points to add comfort to riders of different sizes through longer rides: seat, handlebars, windshield, and suspension.
Related: These 10 Motorcycle Engines Prove That Perfection Exists
6/10

2023 Yamaha XSR900 – $10,199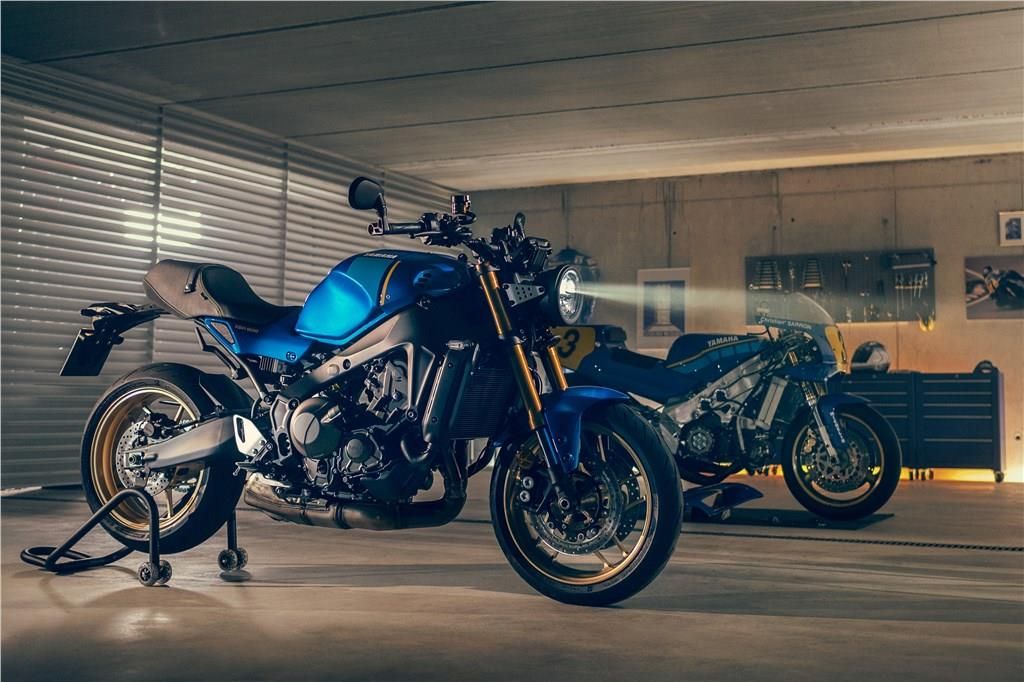 Side view of a running 2023 Yamaha XSR900 in a garage.
Originally introduced in 2016 with an 847cc engine, this powerful leader of Yamaha's Sport Heritage line is a neo-retro restyling of the classic UJM aesthetic. Now instead driven by an 890cc crossplane crankshaft three-cylinder engine that delivers an impressive top speed of 150 MPH, this new take on the UJM offers new tech: Quick Shift System for clutchless shifting, traction control, slide control, wheel lift control, and brake control with lean-sensitive ABS, all enabled using gyroscopic sensors to improve safety and enhance the experience. The XSR900 is also equipped with cruise control, which can make longer trips much more comfortable.
5/10

2023 Yamaha Bolt R-Spec – $8,899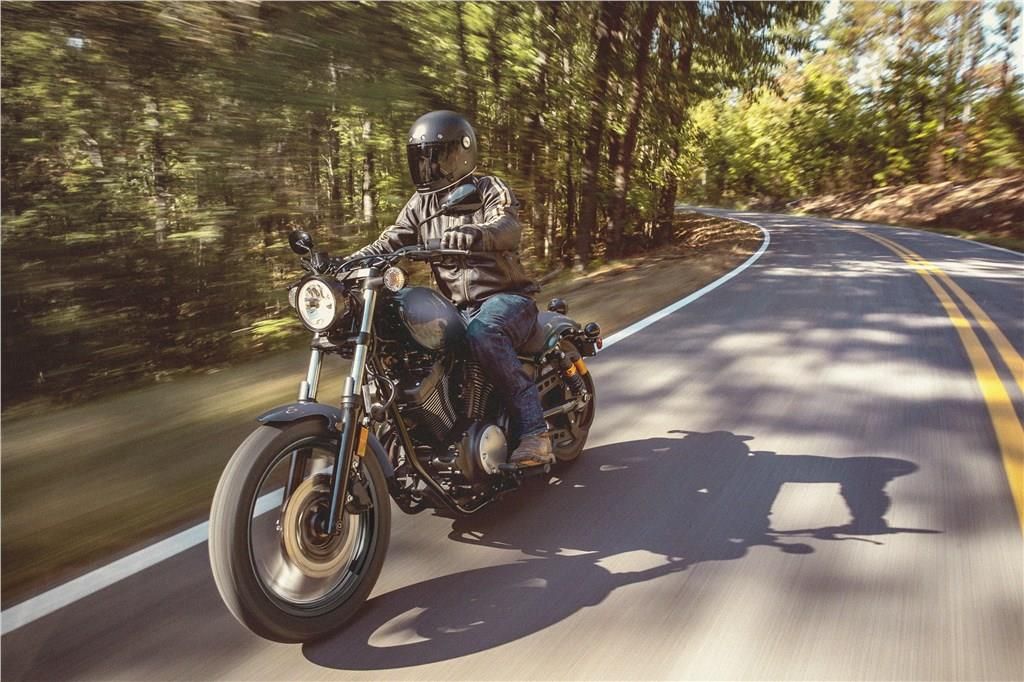 Front angle of a rider on the 2023 Yamaha Bolt R-Spec driving through the woods.
An update to the known and loved Yamaha Bolt, this 2023 model would suit you best if you love to chop, saw, grind, and weld. There are endless opportunities to customize this machine. Whether you want to make it a bobber project, swap out custom tanks, weld on a sissy bar, or get creative with the front end, there's an option to make it your own style. However, even kept stock they're beautiful high-performers. Its 942cc propels it at a top speed of 106 MPH, and it generates plenty of low- to mid-range torque.
Related: 10 Best Modern Classic Motorcycles Under 1000cc
4/10

2023 Yamaha MT-10SP – $17,199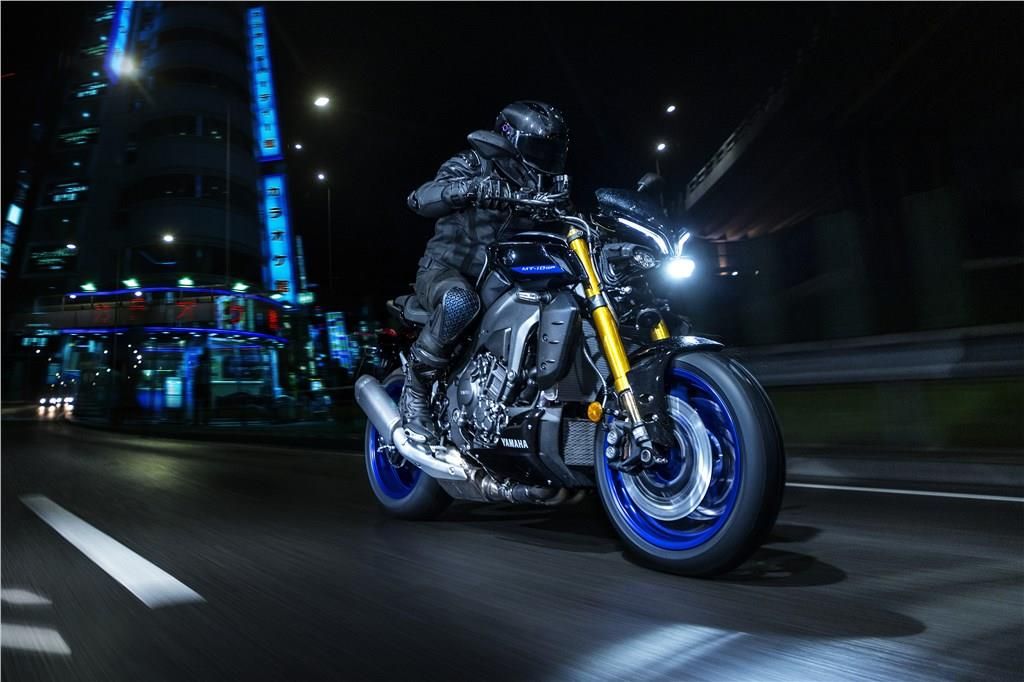 Side view of a rider on the MT-10SP at night.
Yamaha calls this 998cc hyper naked bike the "Master of Torque." It churns out 158 horses at 11,500 RPM and reaches 165 MPH. Essentially, the MT-10 is the FZ1 successor which was the naked version of the R1, Yamaha's premier racing bike. So, although its engine is based on the R1, it has been re-tuned to focus on low- to mid-range torque; hence the moniker. However, the prime difference between the standard MT-10 and the SP model is the suspension. The SP is the first production motorcycle to feature the advanced Öhlins Semi-Active Suspension System: state-of-the-art electronically controlled suspension using spool valve damping.
3/10

2023 Yamaha YZF-R3 – $5,499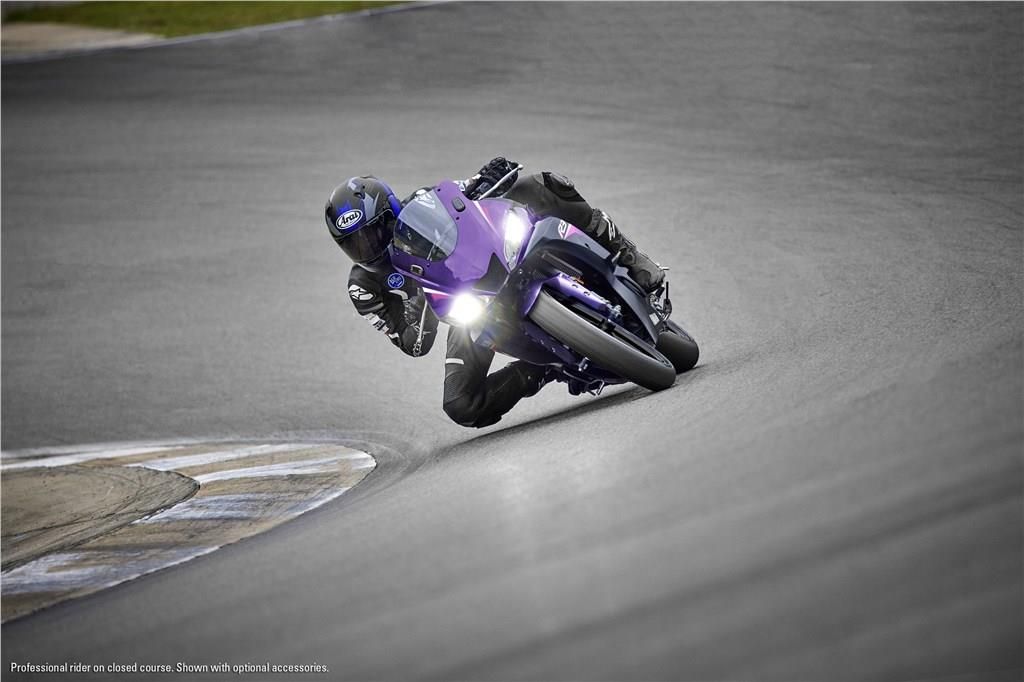 Front view of smooth cornering on the nimble R3.
Affordable, approachable, comfortable, and proven; what's not to love about the 2023 Yamaha R3? The 321cc liquid-cooled engine is a great size for people who are new to sport bikes, and yet still can manage to hit 112 MPH. Try doing that on a Harley that size. Averaging 56 MPG, even experienced riders will enjoy this fuel-efficient and nimble model, which uses a short exhaust, a compact ultralight chassis to enhance balance and handling, and even features ABS and digital instruments.
Related: 10 Naked Sports Bikes Under 1000cc
2/10

2023 Yamaha YZF-R7 – $9,199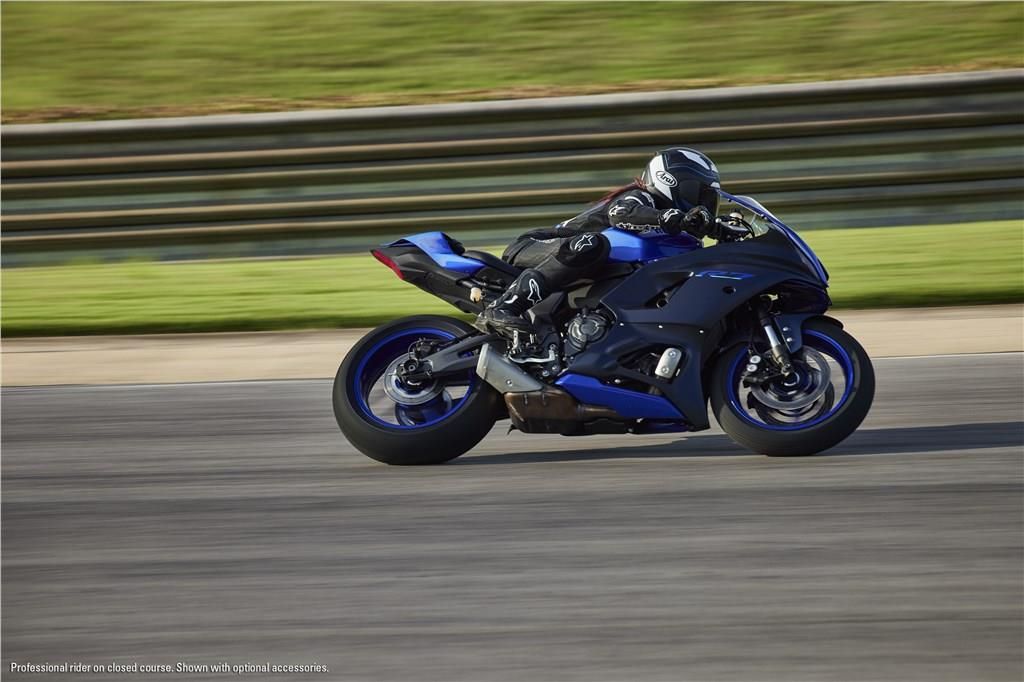 Side view of a blue R7 rider on a track.
If you're looking for more power than the R3 but also want to live to see tomorrow, check out the 2023 Yamaha YZF-R7. Coming in just under 700cc at 689cc, the CP2 engine offers excellent performance on the track and off of it. Utilizing the all-new Assist and Slipper clutch, the clutch feel is very comfortable and smooth to actuate, making shifting very nice indeed. Yamaha also offers an optional quick shifter for this model. The frame was designed to be the thinnest of Yamaha's R series, making the aerodynamics and cornering ability especially potent.
1/10

2023 Yamaha YZF-R1M – $26,999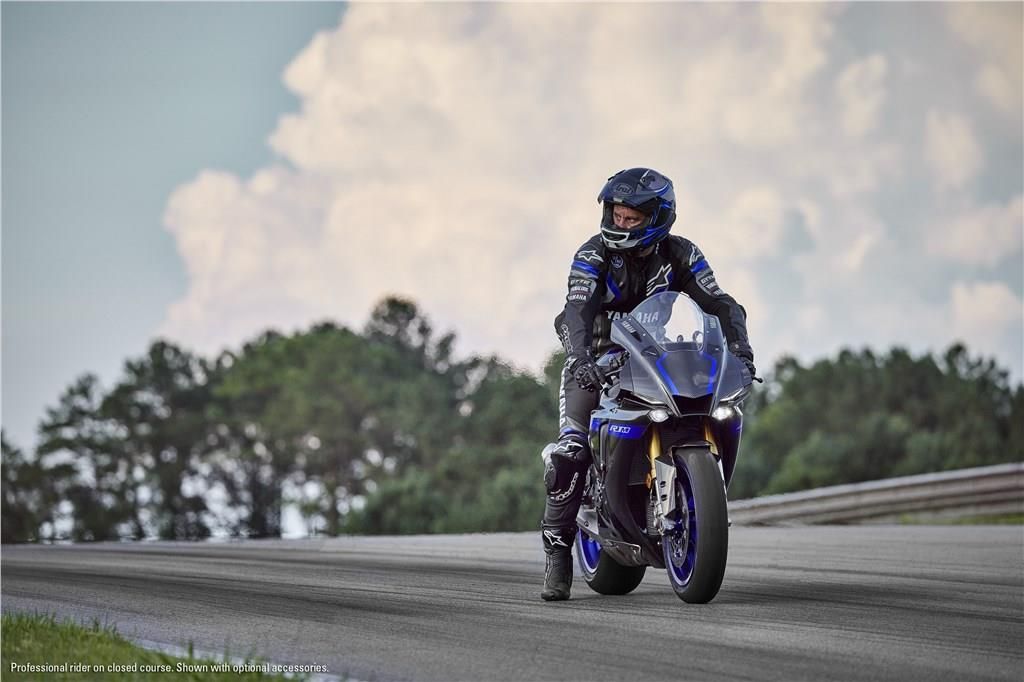 Front view of track rider stopped on the R1.
You know it, you love it(or maybe you don't, but you will), it's the Yamaha R1M: its top street-legal racing bike. Performance embodied, this incredible bike has won titles and consistently pushed the envelope with engineering. Although an exceptionally fast bike at a staggering 186 MPH, it takes more than speed to build a great race bike. The R1M utilizes a number of aforementioned technologies such as Yamaha's YCC-T throttle assist, while also featuring ultralight carbon fiber body pieces as well as integrated GPS technology to map rides and measure performance. Dynamic Öhlins Electronic Racing Suspension comes standard on this model to ensure stability and Bridgestone RS11 tires offer ideal traction.