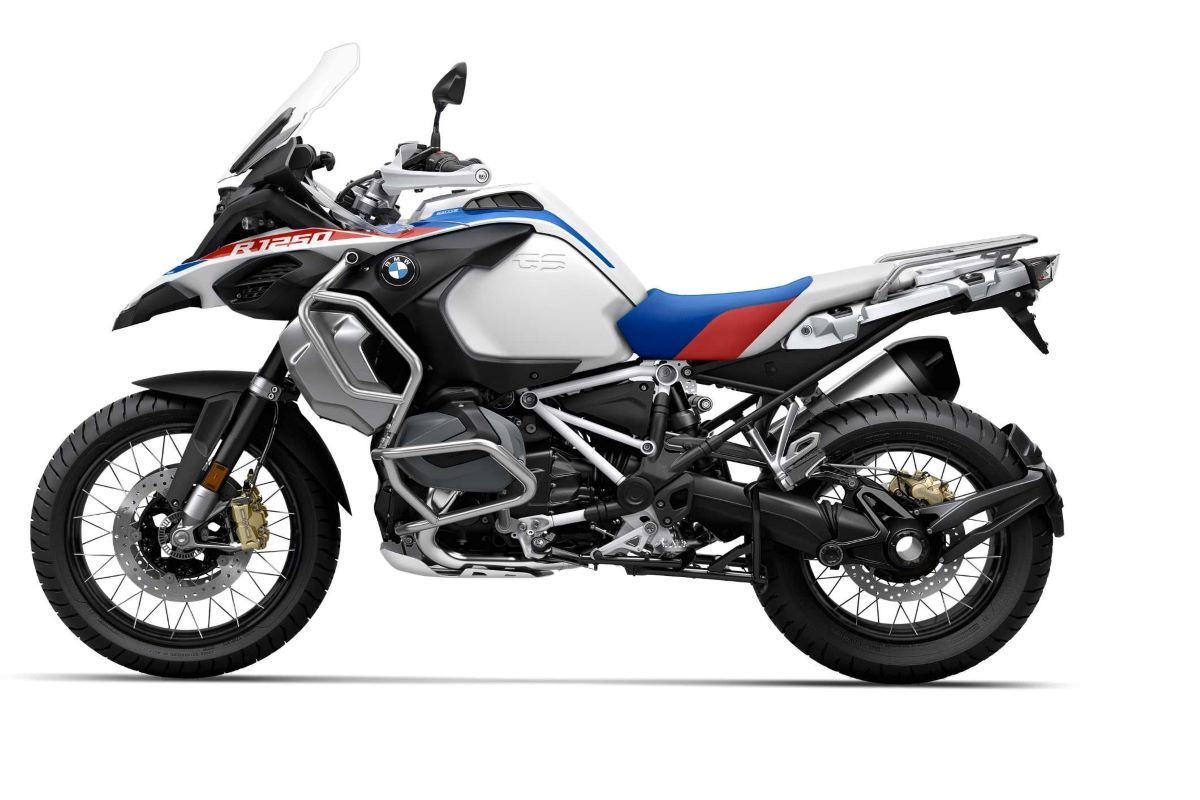 10 Best BMW Motorcycles Currently On Sale
BMW Motorrad has always offered class-leading models in the past. With today's exciting models, BMW
BMW Motorrad has always offered class-leading models in the past. With today's exciting models, BMW has dwelled in new classes for a couple of years now as well as dominating existing ones. From sport to full touring models to small beginner to larger adventuring models. Most models have the famous boxer engine. An opposing twin that lies on its side, with the cylinders at the nine and three o'clock position, and the newer inline four-cylinder, six-cylinder, and single-cylinder engines. Here is a look at today's top-selling BMW motorcycles, which can be customized just for you straight from BMW before they hit the showroom floor.
10/10

2023 BMW R 1250GS – $20,345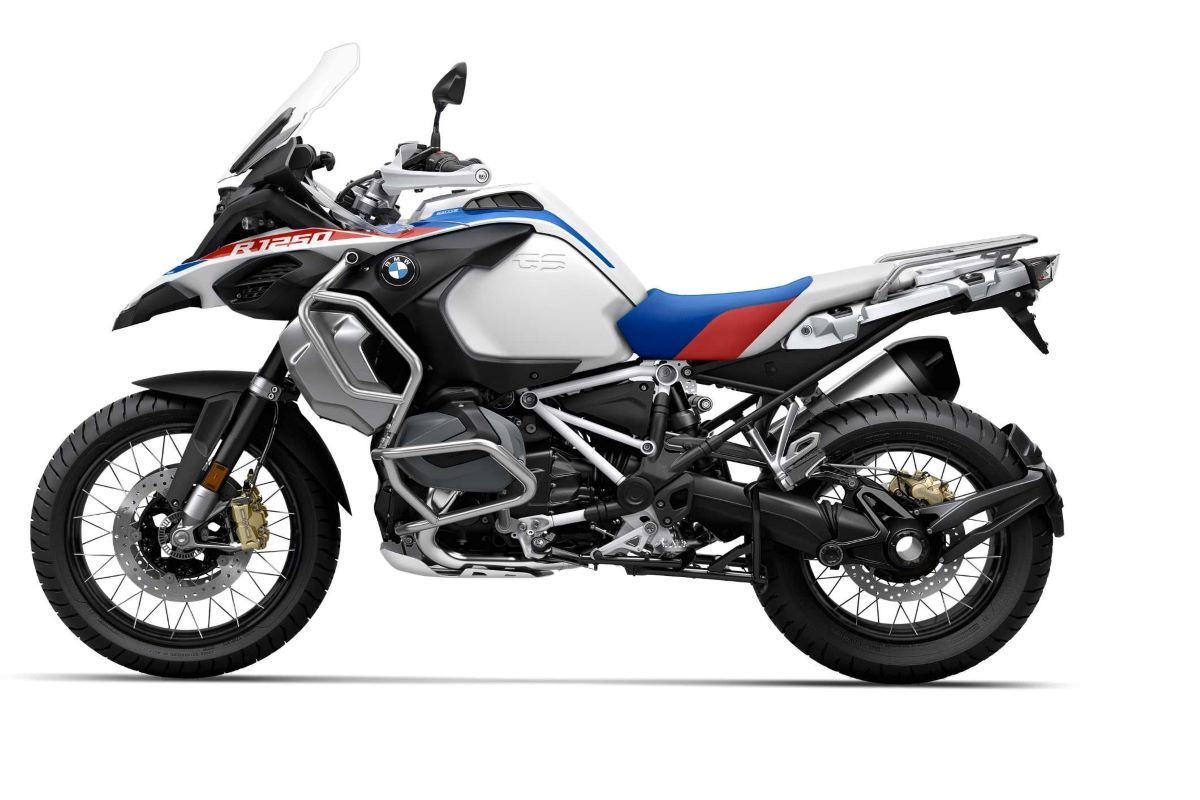 A stock photo of 1250 gs standing with white background.
There is a reason this bike is looked at for being top in the dual sport class. The ergonomics and seating position of the R 1250 GS allow the rider to remain comfortable through a variety of conditions. From on and off-road, BMW offers seat heights from 790 to 910 mm and a selection of seats for the customer to suit their needs. The 1254cc air and oil-cooled boxer engine produces 136 horses at 7,750 RPMs. Plenty of power to manage many hills on roads and dirt roads. The full-LED swiveling headlights are a huge plus when riding in the dark. The lights will actually turn left or right when the rider turns in that direction. BMW has three versions to choose from, the 1250 adventure, R, and XR models.
9/10

2023 BMW R18 Classic – $17,995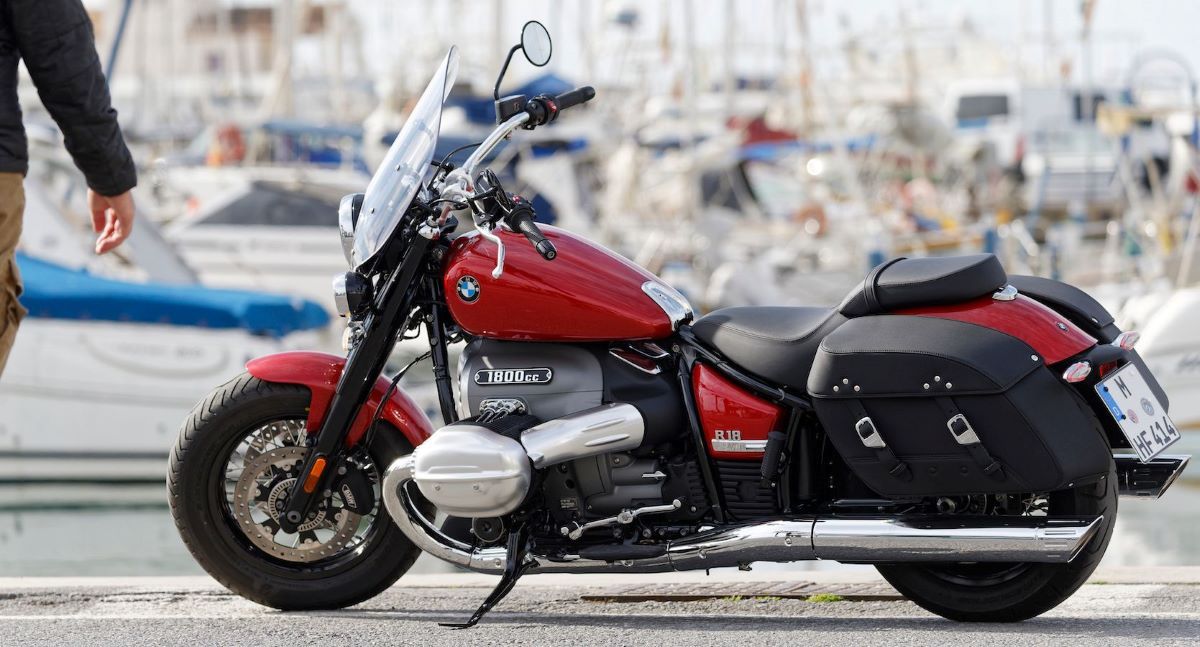 A man walking to a red R18 near a dock with out of focus boats in background
Cruiser and BMW are words that riders do not associate right away. The R 18 Classic is a modern cruiser with yesterday's look, The drop-shaped tank and elongated exhaust are icons of BMW's past designs complementing the twin boxer engine. 1802cc makes 91 horses at 4,750 rpm, but it's the outstanding 116 pound-feet of torque at only 3000 rpm that get this classic design moving in a hurry. Along with five colors to choose from, each model is fully customized too. The hard side cases provide enough room for everyday riding gear and clearance from the exhaust and fenders for impressive looks. To ride one is like visiting yesteryear, only on a solid BMW cruiser. There are five R18 models that will fit your style for sure.
Related: Check Out BMW's Most Expensive (And Powerful) Motorcycle To Date
8/10

2022 BMW S 1000 RR – $16,995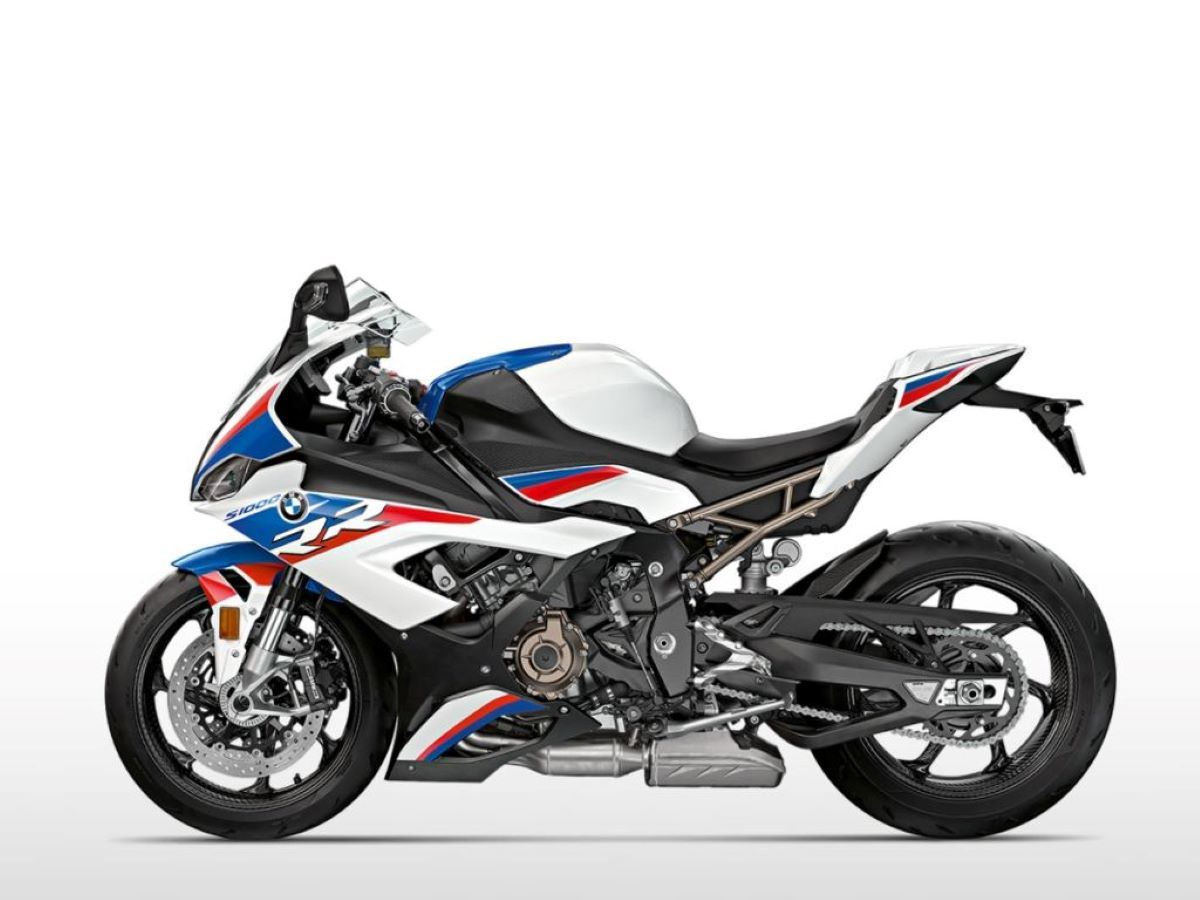 A stock photo of S 1000RR with white background
Try to catch your breath after twisting the throttle and letting loose 205 horses on a 434-pound bike! The inline 1000cc four-cylinder is the pride of BMW's race engines. Super light, responsive on the road or track. In fact, the S1000RR comes with four ride modes on the electronic ignition: rain, road, dynamic, and, of course, race mode. Get the power to the road when you need it with the 17-inch wheels. Get the RR stopped smoothly and quickly with the front dual floating 320mm disc brakes using 4-piston fixed calipers and a single-piston caliper on a 220mm disc. Look no further for top performance 1000cc street bike; this is the one with all the goodies crammed into excitement.
7/10

2022 BMW K 1600 Grand America – $27,465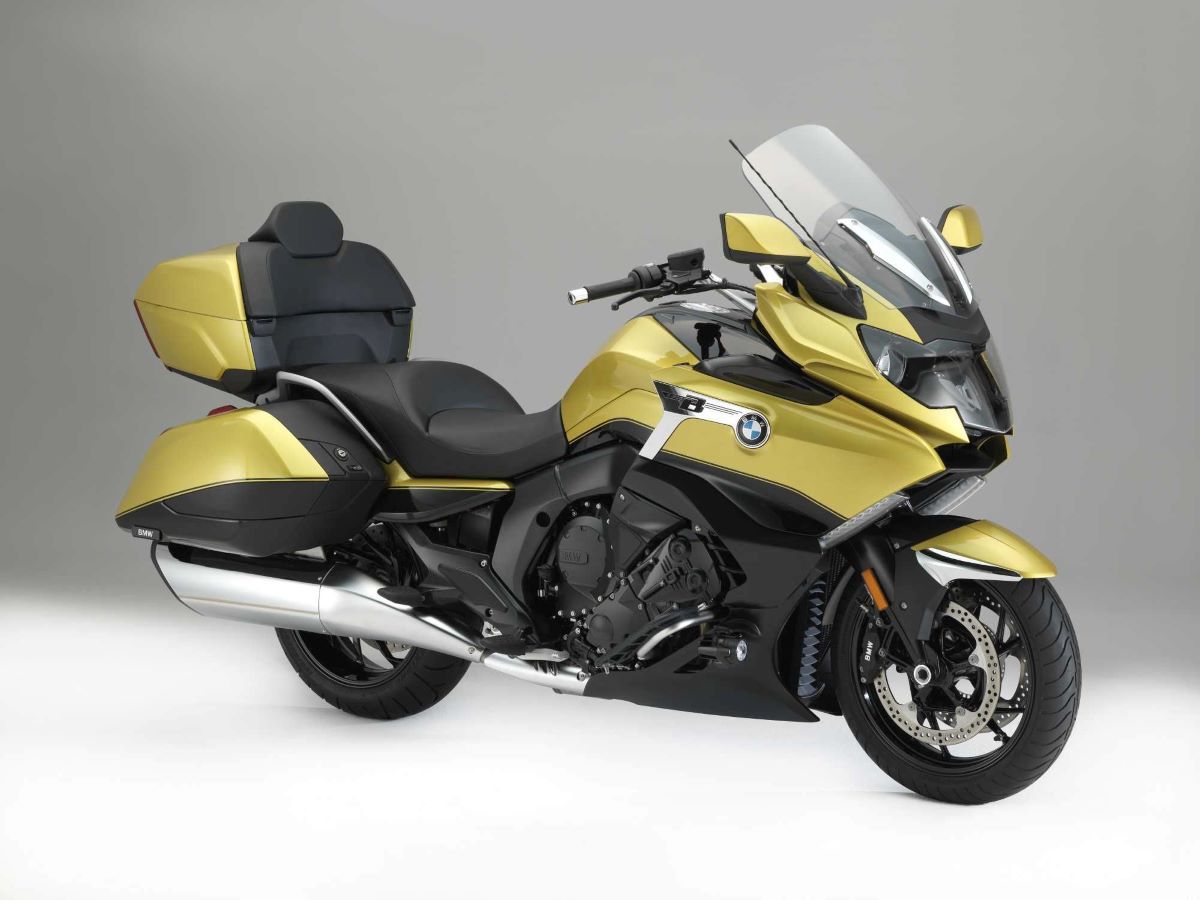 A gold and black Grand America with white background
This is the competition the other full luxury touring bikes are afraid of. The 1649cc inline six-cylinder produces an astonishing 134 pound-feet of torque at 5250 rpm and 160 horses. The power is there in every gear when needed. But worry not, deceleration is smooth with the engine drag torque control (dynamic engine brake control) as BMW calls it. The K1600 rider is in smooth control, no matter the throttle position. The Grand America comes with a 10.25-inch TFT color display that has a hardened anti-reflective cover glass. Forget the wide fairing, BMW streamlined it in typical bagger style with slimed side bags and a top case with a backrest. The high windscreen, comfortable footboard, and wide side for both rider and passenger make long hauls, a breeze.
Related: A Deep Dive Into The 2023 BMW R 1250 RS
6/10

2023 BMW G 310 GS – $5,695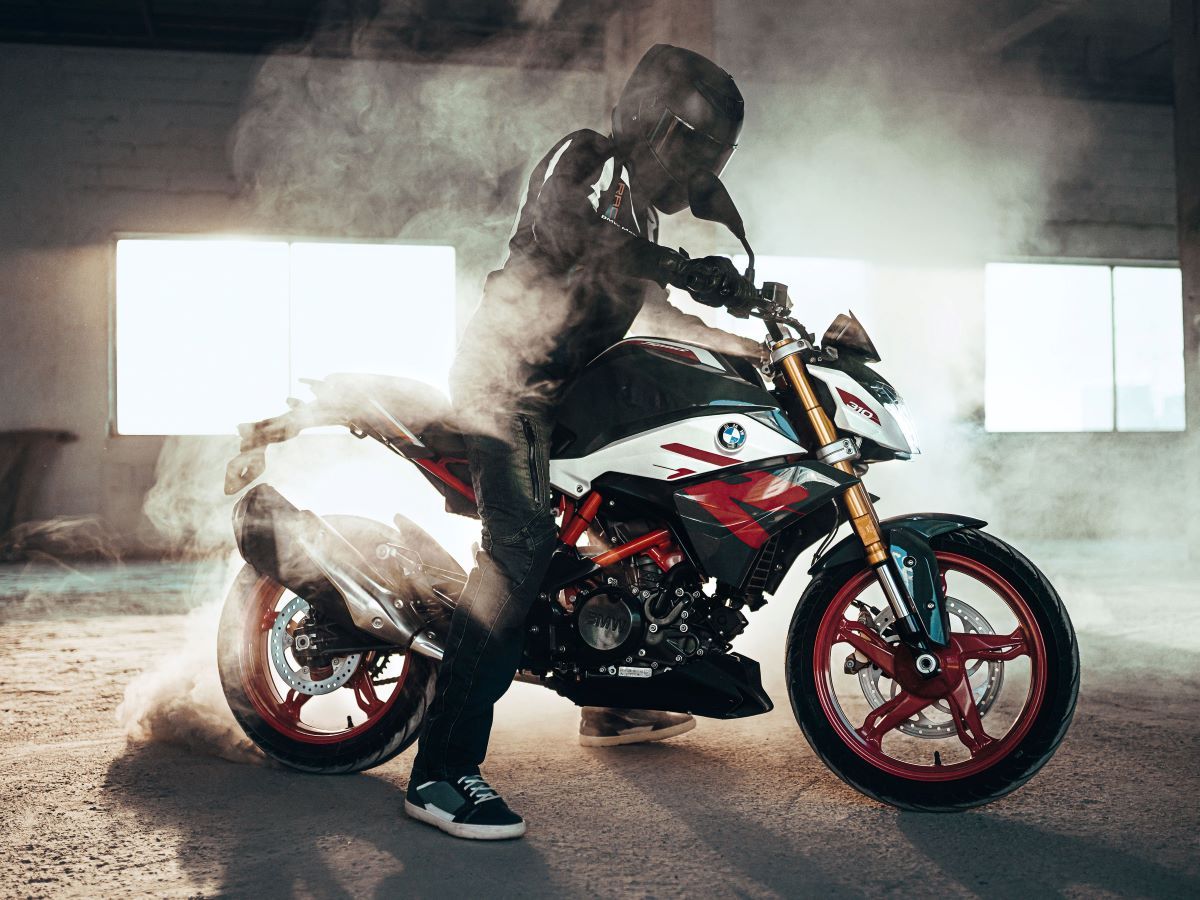 A rider in warehouse doing burnout on a BMW 310 GS
A lot of technology is packed into the G 310 that is on bigger bikes like a slipper clutch, ABS brakes, and the new ride-by-wire. No throttle cables control the EFI on this model. The single cylinder four valves 313cc engine can pump out 20 pound-feet of torque and 34 horses. The liquid-cooled compact power plant hangs from a lightweight tubular frame that is supported by 41mm forks and a strong swing arm design. Take the GS for a ride and discover how nimble the reaction is. Acceleration is good for beginner riders to learn on and rewards experienced riders. With factory options like aluminum engine guards, handlebar risers, and side bags can make this bike more appealing to customers.
5/10

2023 BMW F 750 GS – $9,995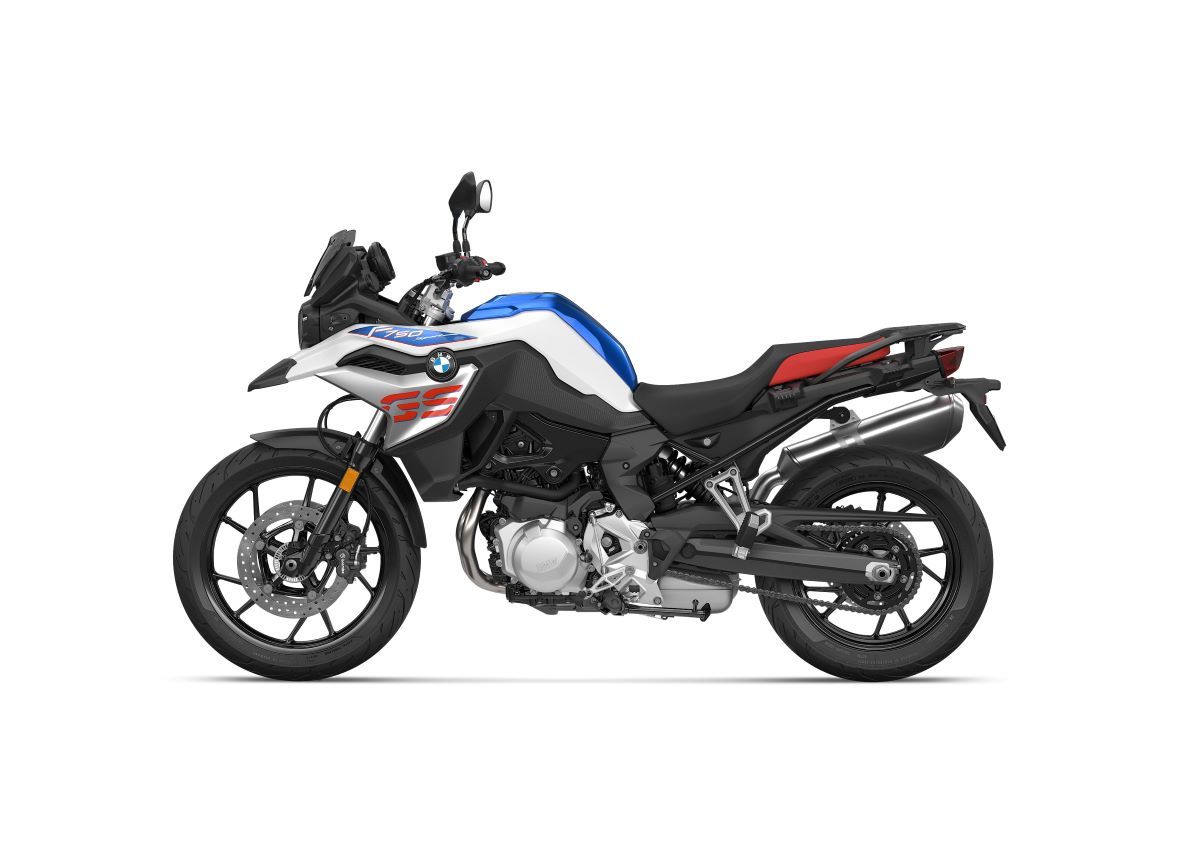 A stock photo of an F 750 standing with white background
If the R1250 is too big of a bike, then the F 750 is the answer. Perfect weight and balance of power and size will give the rider the experience they long for. With an extra low seat height to accommodate most riders for comfort and stability, along with controls like ABS Pro, Dynamic Traction Control (DTC), and optional Ride Modes, this model will keep you in control of the ride. When the time comes to stand on the well-mounted foot pegs, the tank and seat design are slim, so the rider will not get caught on anything. The in-line twin-cylinder liquid-cooled engine produces 77hp at 7500 RPMs pulls the bike smoothly and constantly. This model is a splendid choice for midsize adventure bikes.
Related: Limited-Edition BMW R NineT And R 18 Commemorate The Company's Centenary
4/10

2023 BMW R nineT Scrambler – $12,995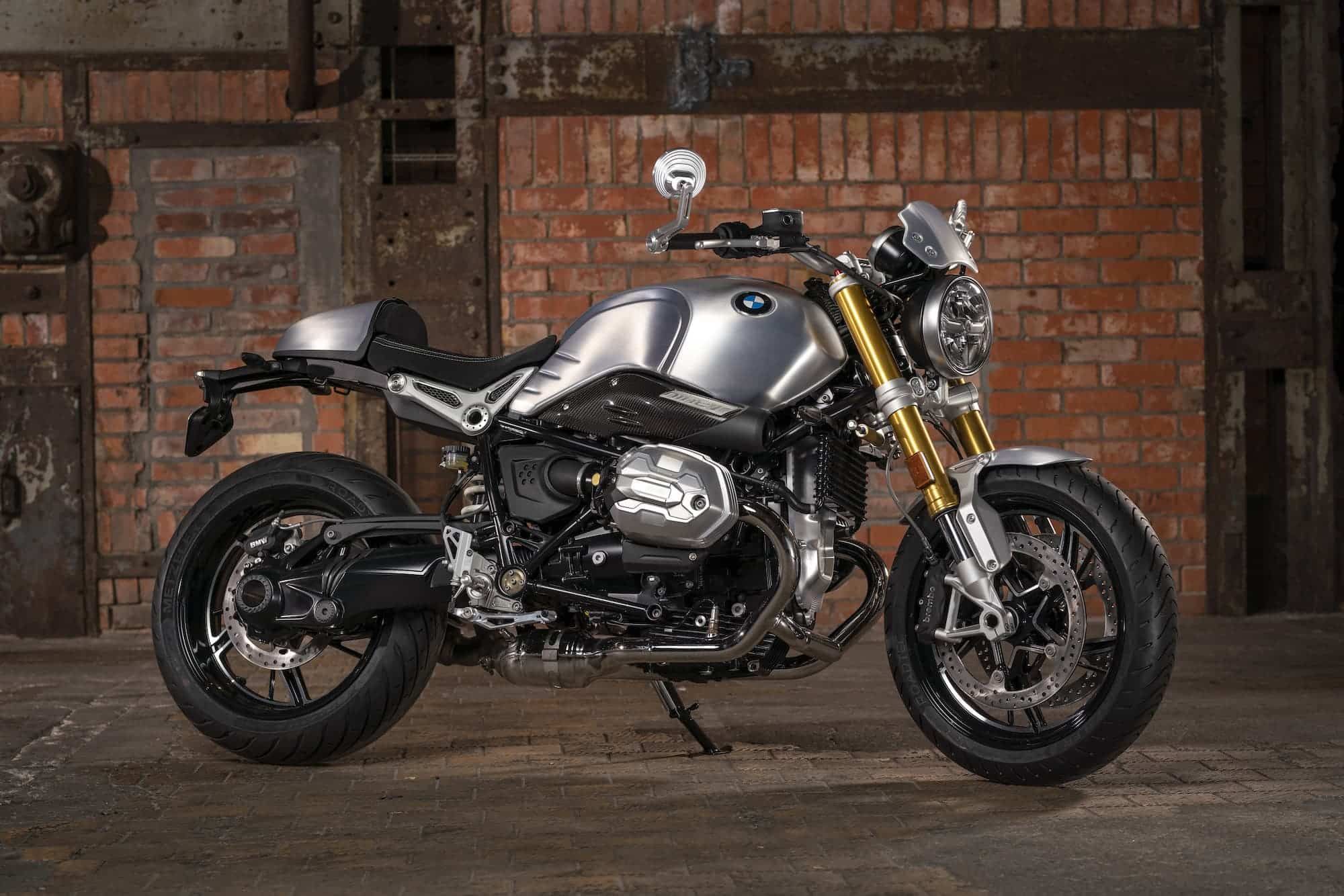 BMW RnineT in brushed aluninium against a brick wall background
If a combination of classic and modern design is appealing to you, then this is the motorcycle of your choice. Feel the road and twist of every turn and the wind rushing around you on this fun, dependable boxer engine. The air-cooled 1170cc engine and left-side mounted exhaust give the R nineT Scrambler a unique sound. A single-sided swing arm reduces weight and cleans up the rear-end look. A pair of modern 43mm forks and 19-inch front wheel soak up the harshest of bumps on the roads. Twin brakes up front and right-mounted disc in the rear control the slowing of the machine with ease. Take a ride and flashback to yesteryear on a modern fun BMW. With five different scrambler models to choose from will be the only tough choice to make.
3/10

2023 BMW K 1600 GT – $23,895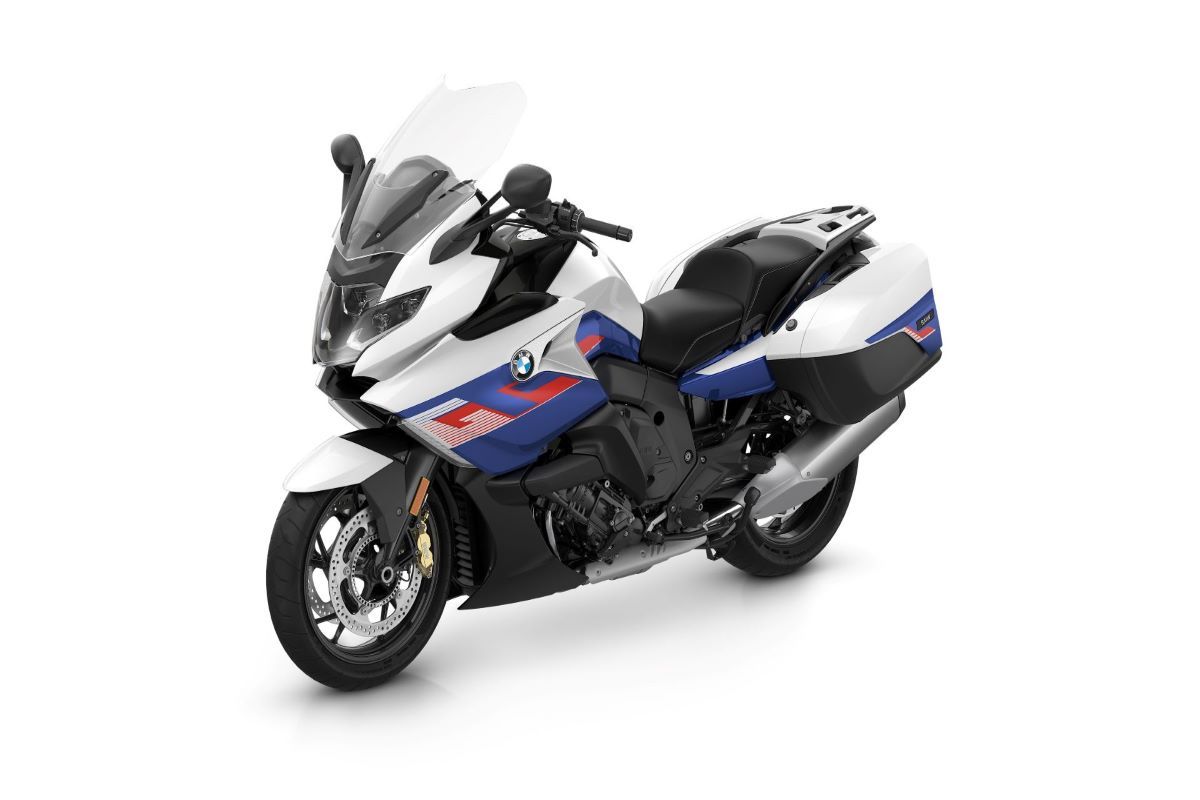 A white, blue and red K1600 GT standing still with white background
Using the same in-line six-cylinder engine as the Grand America, BMW got a little sporty with the K1600 GT for the sport tourer market. From performance, comfort, and operability, the K 1600 GT is geared entirely toward the travel experience. With tons of options and standard equipment like shift assist, shaft drive six-speed transmission, you will always find the right gear to be in. A 10.25-Inch Color-TFT display, dynamic traction control, engine brake control, dynamic ESA (electronic suspension adjustment with automatic load leveling), and three ride modes: Rain, Road, and Dynamic are just some of the standard items that come with the K1600GT. The smooth design of the cowlings pushes the air and rain from the rider and the looks are a dream to sport tourers.
Related: TopSpeed's Best Sportbike of 2022: BMW S 1000 RR
2/10

2023 BMW R1250 R – $14,995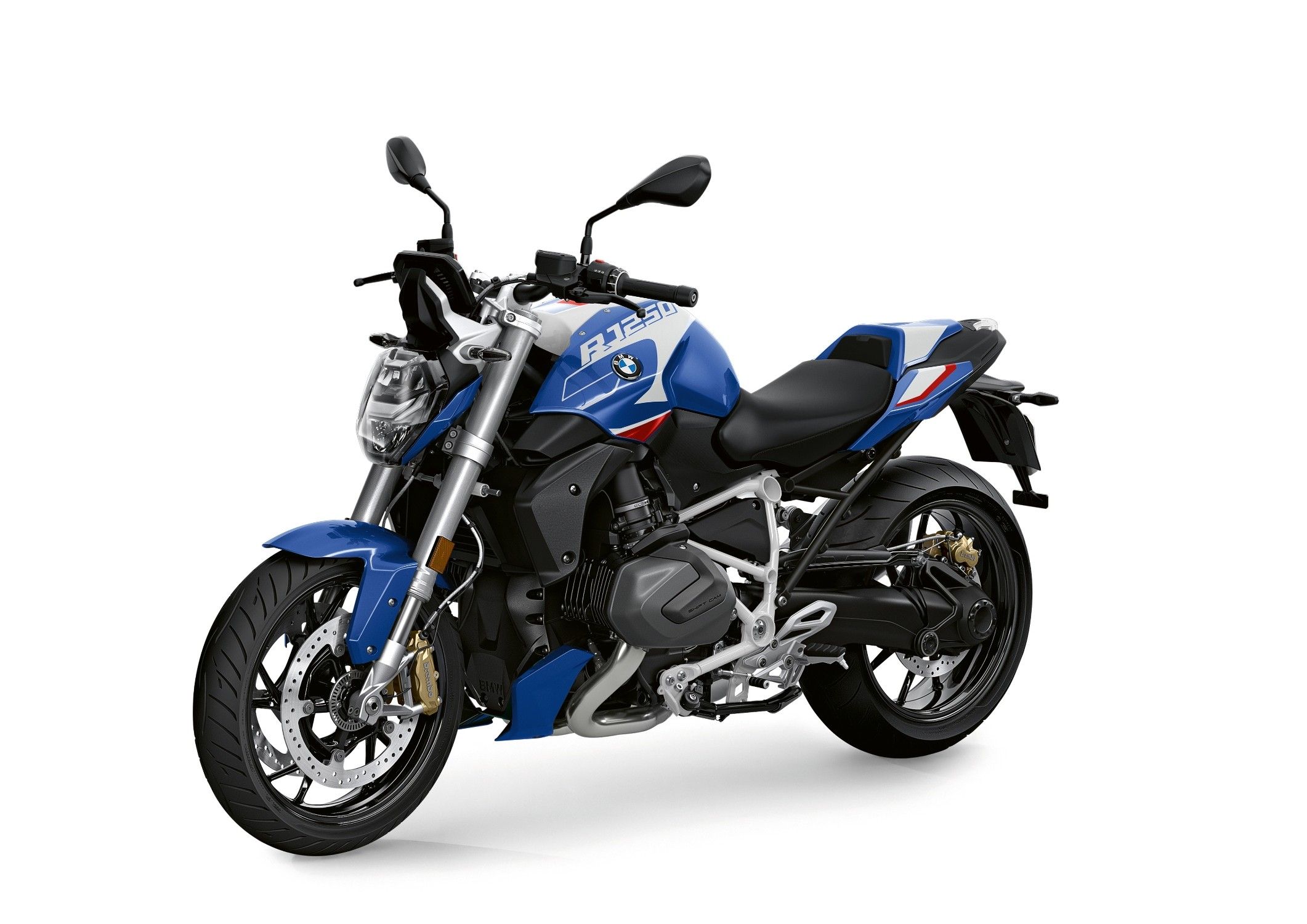 Side profile studio shot of the BMW R1250 R
As BMW calls it – a roadster with a boxer's punch. This naked bike looks like a fighter ready to take on the road, no holds barred. Its 1254cc, 105 pound-feet of torque air-cooled boxer engine gets the rider up and going tackling any twisty turn or hill. The six-speed transmission engaged by a slipper clutch sends the power to a shaft drive. Long gone are the days of maintaining a chain. The upside-down telescopic fork gives the Roadster a mean look ready to take on anything. Point the front wheel and lean into the turn and the R 1250 R responds at the rider's command with ease. At 527 pounds wet, it sure doesn't feel like a heavy bike because it is balanced very well. The R1250 R is a superb choice for those that like the clean look and yet deliver precise power.
1/10

2023 BMW R 18 Transcontinental – $23,995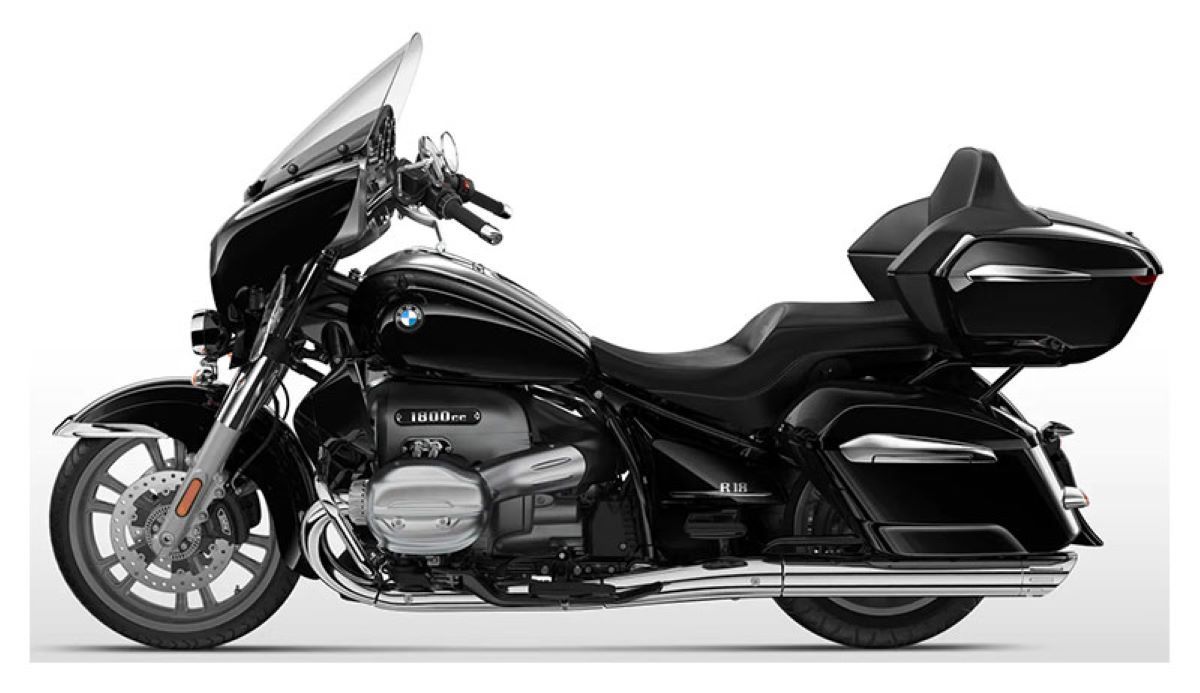 A black r18 with top case standing still with white background
A German company going after an American classic design? You bet, and BMW does it well with the R18 Transcontinental model. The same 1802cc boxer engine that powers all R18 is used here as well. The BMW's unmistakable front end fairing with the tall windscreen, main headlight, and two fog lamps, side and top cases show what the trans is all about. Long luxurious riding. The chromed exhaust is an artwork itself and gladly BMW did not hide, instead, it embraced its style. Low seating allows the rider and passenger to get on and off with ease. A well-balanced EFI engine combined with driving controls and soft suspension makes this a perfect alternative to classic touring designs.